It's no secret that we love to spend big on our bikes… But after you've dropped a couple paychecks on that, your next priority needs to be a solid helmet to protect that silly little thing we call a brain. Using a helmet can reduce the risk of serious injury by as much as 90% and honestly, what's the point of having an expensive bike if you can't actually ride it?
From competition vets to weekend riders and city commuters, a good helmet is an essential piece of hardware that no one should overlook, and will get you back on your feet and riding, even after a tough spill. So let's just jump right into it, these are our picks for the best mtb helmets of 2023.
Best MTB Helmets
Smith have updated their iconic Forefront helmets to bring us the ForeFront 2 MTB Helmet, a lightweight and super durable lid perfect for the next generation of MTB.
The MIPS protection system is your brain's best friend and the complete Koroyd coverage keeps your front, back and sides safe during big spills. 20 vents help airflow pass through so overheating is not a problem and the Smith Forefront 2 Helmet is designed to work with goggles and sunglasses, so foggy lenses should be the least of your concerns when dropping in.
A dialed, 270-degree fit adjustment keeps the helmet secure and comfortable and the antimicrobial liner offers sweat-activated odor control, for those of us who sweat a little more.
Its camera and light mount compatible as well as super lightweight, but what really stands out about the Forefront 2 is the huge variety of colors you can choose from, making this one of the more expansive options on the list this year.
One of the highest selling helmets on the market, the Smith Forefront 2 MIPS Bike Helmet is a premium lid that didn't disappoint before, and definitely doesn't disappoint now.
Price: $250.00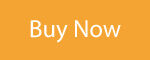 Downhill riders, this ones for you. The Switchblade helmet from GIRO is a stylish, competition ready lid with some great features to boot. The easily removable chinbar transforms the helmet in seconds; from a full-face race-ready beast, to a lightweight full coverage helmet that'll keep you safe trail riding and in the city.
Designed with comfort in mind, the GIRO Switchblade MIPS Helmet makes use of 20 internally channeling vents to keep you cool, and, GIRO's extra WIND TUNNEL cheek pad ventilation gives you even more cooling when the chinbar comes off.
But for those of us who sweat a little more, the padding is hydrophilic, meaning it will absorb that unwanted moisture, and don't worry, the helmet has an antimicrobial liner so you don't have to worry about any bad smells while you ride.
The GIRO Switchblabde MIPS Bike Helmet is a great choice for anyone looking for a versatile all-rounder that'll keep up with a lifestyle that loves to surprise.
Price: $210.00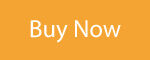 If you're looking for a competitive, xc focused full-face helmet then look no further than the Mainline by Smith. Lightweight, well ventilated and comfortable throughout, this is a top of the line lid that everyone from endurance to big jump riders will fall in love with.
The Smith Mainline MIPS Bike Helmet keeps you cool with 21 air vents, as well as Smith's AirEvac ventilation system, which takes hot air from your goggles and draws it up over the head for a seamless airflow experience.
Three adjustable, antibacterial coated pads keep you feeling comfortable during those long rides and the adjustable visor is perfect for those sunny summer afternoons.
The Smith Mainline MIPS MTB Helmet matte finish looks amazing and the color options are unique in this space, making the Mainline a great choice for those of us who want a reliable full-face helmet, without compromising on looks.
Price: $310.00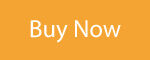 This MTB helmet boasts extended protection zones and a whole bunch of amazing features that'll keep you in one piece while you're out on the trail. Using MIPS rotational impact protection technology, this lid promises to keep you safe "before, during and after an accident".
One of the coolest features on the POC Kortal Race MIPS is the built-in, NFC medical ID chip that stores your vital info and makes it easy for medical staff and other riders to access should you be in down for the count.
Its breakaway peak is designed to snap off in a crash, increasing neck protection and reducing your overall risk of injury and the aramid bridge gives the rider improved protection against material penetration.
The POC Kortal Race MIPS Bike Helmet is well ventilated and also goggle compatible, meaning eyewear won't block any ventilation holes and you can stay cool while you tackle those big climbs. Available in a range of colors, POC offers something for everyone, and this is a great choice for trail vets and newcomers alike.
Price: $249.95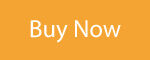 For the filmmaker on wheels, Lazer's new Impala helmet features an updated design with improved comfort, security and performance all round. Despite a low fitting profile, the Impala has extended shell coverage on all sides earning itself a 5 stars protection rating.
Lazer's Advanced Turnfit System gives the rider 360 degrees of horizontal and vertical adjustments, keeping you comfortable and your head protected during big spills and falls.
22 Strategically placed ventilation shafts keep air flowing throughout the Lazer Impala MIPS Helmet and the addition of a brow vent is very much appreciated as cool air now flows across your face, helping keep the sweat at bay.
An anti-snag removable camera mount is included and the helmet's lightweight means capturing those sweet lines is effortless, from your first run to the last. This is a great helmet with an even greater pricepoint and is perfect for anyone serious about keeping things safe while out on the trails.
Price: $159.99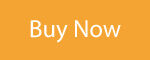 Confidence and comfort, that's what Lazer wants you to feel when using the Jackal out on the trail. Their new KinetiCore protection technology is a 5-star safety system designed to push you to your limits and keep your head safe while you're at it.
Thanks to their new KinetiCore safety system, Lazer were able to knock a few pounds off the Jackal and keep it feeling lightweight and comfortable. Cleverly positioned air vents stop goggles from fogging up and keep your head cool as you carve and pedal your way through a trail
The adjustable visor helps to improve visibility and the inclusion of an accessory mount means those of you who like to film or cycle at night are taken care off.
A solid helmet, the Lazer Jackal KinetiCore is a streamlined lid that is meant to instill confidence in the rider. Everyone from weekend riders and full time vets would no doubt fall in love with this helmet's supreme protection, fantastic comfort and funky color ways.
Price: $219.00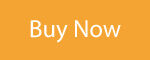 The Bushwhacker II by Sweet Protection is a unique entry on the list this year. It's a carbon fiber reinforced helmet, designed for cross country and trail riders who want one thing… performance.
Lightweight and built with extended coverage, the Sweet Protection Bushwhacker II MIPS Helmet will keep your head safe even the nastiest of spills as well as comfortable before that. Sweet Protection claims that their carbon reinforcement improves helmet protection by 15%, all while keeping the weight down.
STACC ventilation keeps your noggin cool and the internal pads provide comfort during extended sessions of use. But behind all the high tech features, this is a simple, performance focused helmet that gets the job done.
The rugged design and simple color options tell us everything we need to know… this helmet is made with a specific type of rider in mind. You'll already know if that's you or not.
Price: $219.95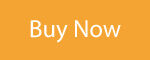 The Ambush holds a special achievement on this list as the lightest and most ventilated extended coverage helmet available.
Teaming up with MIPS researchers Specialized have created MIPS SL, a new, ultra-light version of MIPS tech, available only to Specialized helmets. This gives the Ambush similar levels of protection with less weight and more comfort.
Energy optimized Multi-density foam can deal with even the biggest of impacts and the Aramid-Reinforced Skeleton gives the foam extra structure keeping your brain safe in big crashes. It has a low profile and a fully integrated MIndset 360 fit system allowing you to adjust the fit to suit you.
A 4th Dimension Cooling system keeps air moving through you and ensures you don't overheat – even on the hottest days while wearing the Specialized Ambush Helmet. On top of all this new tech, Specialized have included a quick adjust visor and plenty of space for your goggles to be stored.
Price: $200.00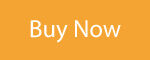 If you're a trail rider looking for a little more coverage than the Fox Dropframe Pro Sideswipe is the helmet for you. This ¾ lid gives riders the most complete coverage available without adding a heavy and intrusive chinbar into the mix.
MIPS equipped and with a 5 star safety rating, this helmet is a lightweight monster that'll fill you with the confidence you need to challenge yourself on technical trails and fast descents.
The 8 large vents pull cool air through your head and the antimicrobial liner stops sweat from stinking up your helmet during those sweaty summer afternoons. And Fox do not skimp on comfort, the Dropframe Pro Sideswipe is snug and lightweight, leaving you ready to ride for long stretches without needing to take it off.
With an attractive price and a unique look, this helmet is a great choice for riders who just wanna push themselves and not be held back by their gear.
Price: $195.95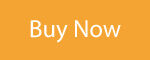 Best Women's MTB Helmet
LIV has set out on a mission to get more women on bikes. How? By designing a performance focused, off-road ready helmet built to keep riders safe and protected when out on the trail.
The extended bottom shell design gives riders additional back-of-head coverage and the super-slim MIPS Air Node liner provides lightweight comfort while still maximizing rotational impact energy.
A magnetic Fidlock buckle makes securing the helmet quick and easy, even with gloves on, and the 20 vents on the Rail make this helmet the most ventilated in LIV's off-road lineup.
As this is aimed at women, the helmet only comes in two sizes, medium and small, but the all-new rounder head form means it can fit a wider range of head sizes more precisely than ever before. Set to launch on the 18th of July, this is a helmet you don't want to miss.
Price: $189.00