There are few more important accessories to an outdoorsperson than a watch. It shows style and class in a world where people have the time on their phone. Plus they have functionality making them more like computers than simple timepieces — some actually ARE computers. There's a reason Rolex has been to the top of Everest more times than nearly anybody. They can send messages to your friends, tell you if a storm is on the way, or even how close you are to the summit. All those aside, a nice outdoor watch says a lot about a man or a woman.
Best Outdoor Watches
Nixon has long been the gold standard of watches for boardriders. The rugged, Uber-stylish timepieces have long turned heads. But Nixon has not only taken their style and luxuriousness to the next level, they've also added some mind-blowing functionality. The Regulus Expedition is sleek and unassuming. But it also is a tool for the most ambitious mountaineer.
The Regulus Expedition packs an altimeter, a barometer, and a compass into its steezy, bombproof case. So you can tell how close you are to the summit, whether a storm is on its way, and if you get stuck in said storm you can find your way back out through the whiteout. The silicone band keeps it on your wrist but the MCLD screen is absolutely indomitable. You can see it in all the wildest condition, which is exactly what the Regulus Expedition Watch is made to handle. Making the Regulus from Nixon one of the best outdoor sports watches we've tested over the years. For more information, click here to check out the stellar collection of Nixon outdoor sports watches.
Price: $250.00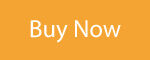 There are fancy watches. And there are adventure watches. And then there's the Garmin Fenix 7X Sapphire smartwatch. This is a full machine on your wrist. GPS topo maps display in full color. Your training is tracked from sleep to exercise to distances and paces on your runs, skis, hikes. A scratch-resistant Power Sapphire lens helps to protect this supercomputer. Built-in Wi-Fi makes it compatible with smartphones and your music.
But back to those Topo's. This Garmin Watch features Topo's for ski resorts so that next trip to Big Sky, you can explore in real time. A 3-axis gyroscope, compass, and altimeter also helps when you're exploring the great mountains beyond the lifts. Plus it tracks your VO2 max which is helpful when, like, you want to really see what your limits are. And then keep pushing into that rare strata where your ambitions lay. One of the best smartwatches ever made.
Price: $1,000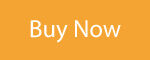 When Apple first came out with the Apple Watch, it was revolutionary. A computer/phone on your wrist? Like nearly everything Apple does, it just keeps getting better and cooler. Just start with the simple watch face: Apple makes the time look cooler than almost any watch face out there. Of course the sensors and features make this even more amazing. While its on your wrist the Apple Watch 7 can track your blood O2, track your sleep (making for a really cool chart), and it can even take an ECG. Because when you're pushing your limits, your heart's paramount.
This Apple Watch is more crack resistant than before, especially important given the new Emergency SOS that will alert emergency services if you're in a bad crash. Plus the Mindfulness app makes sure you're taking care of your head, which is arguably more important than your heart. The Apple 7 Watch will track your exercise and, of course, you can use it to text your friends from the summit — or in the case of an emergency, allows you to call search and rescue.
Price: $499.99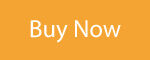 Casio's G-Shock has long been a favorite for all who push it hard into the extreme conditions. The Pro Trek, though, is even rowdier. And the PRG340 is about the rowdiest adventure watch around. The triple sensor gives nearly unbeatable measurements for the digital compass, the barometer, the altimeter, and the thermometer. There's also a stopwatch down to 1/100th of a second, world time, 5 daily alarms, and 12 or 24 hour formats.
This Casio Watch is only good if it can handle abuse. The PRG340 is water resistant to 100 meters. Even more, this rugged case is made of biomass plastics. The band and case are produced from materials made from castor seed and corn. All of that means this is one of the most environmentally sound rugged watches ever. If your life revolves around nature, not just exploring it but also preserving it, the Casio PRG340 is your watch of choice.
Price: $280.00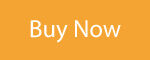 The Vaer A3 Atlas Watch is more about style than functions and bells and whistles but damn it's nice. Vaer Watches was founded by two surfers turned watch enthusiasts who wanted stylish, classic analog timepieces they could afford. So they set out building just that. They brought their assembly operation home to the U.S. despite the increased costs. And tested their watches everywhere from the depths of the ocean to the vaunted peaks of the Himalaya.
Every watch in the Vaer line-up offers guaranteed waterproof warranty, two interchangeable straps and a scratch-resistant sapphire crystal, anti-reflective glass coating. The locking crown in each watch is rated to 10ATM, and to top it off they have this powerful SuperLuminova thing on the hands for a "natural" freakishly-powerful light making them super easy to read on stormy seas and low-viz nights. Because sometimes, life calls for some simple luxury.
Price: $639.99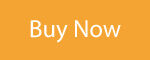 Timex has built a longstanding reputation for building simple, relatively inexpensive yet dependable wristwatches. Their new Waterbury Ocean line not only continues this tradition of style and dependability, it does so while honoring the biggest issue facing he oceans.
The Timex Waterbury Ocean Watch line was made with upcycled plastic ripped out of the ocean. If you don't know, #tide ocean material is working to fight the disgusting insurgence of plastic in the ocean. They basically pull plastic and plastic materials from waters and coastlines and repurpose them for use in products used by many big-name brands. But few have been as closely-connected to the oceans as Timex. So you get a nice-looking, waterproof watch that also has contributed to the rejuvenation of our oceans? For an affordable price? That's a no-brainer.
Price: $99.99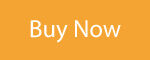 While we have had several stylish luxury watches on this list, the Ball Watch Rescue Roadmaster is in a stratosphere all its own. The Roadmaster has the titanium and impeccable design to make it worthy of its premium price tag. But it's also a real adventure watch resulting from 125 years of watchmaking, born of a desire to make a perfect wristwatch as an answer to a railroad trash.
Start with the unidirectional rotating bezel to set a timer the old-fashioned way. The BALL caliber RR1402 is moved by oil that can endure temps as low as -49F. Where it's really cool, though, is at night when the 37 micro gas tubes light the watch like a glowing nocturnal amphibian stalking through the woods. A pulsometer helps keep an eye on your heart rate. Of course if you're picking up this bit of luxury for your wrist, you'd be reassured by the fact that it has 5000Gs shock resistance and water resistance down to 100m. And a limited run of 1000.
Price: $2,599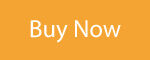 Alpina's Seastrong Diver Gyre is another luxurious wristpiece, but a bit more understated than Ball's Roadmaster. The stainless steel case for the watch is water resistant to 30 atm but where it's really impressive is its eco status. These watches, a limited edition, have a strap made of ocean waste material.
Alpina has air, water, and land watches: The Diver for water, the Alpiner for high mountain land, and the Startimer made for the golden age of aviation pilot in us all. Though the Gyre really caught our attention given that they're made from materials collected from the Gyres — which are more publicly known as the plastic islands in the middle of the oceans. This combination of adventure, environmentalism, limited run of 1883 pieces (the number honoring the year Alpina started), and inimitable simple class makes the Alpina Seatrong Diver Gyre a truly special piece.
Price: $1,695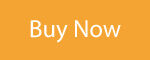 Few watermen are as respected as the Hawaiian Lifeguard. Of course Eddie Aikau himself founded the North Shore lifeguards and that provenance alone makes it a truly vaunted institution. But one thing holds true: a watch created by and for the Hawaiian lifeguards is a dream come true for any ocean adventurer. Enter the Hawaiian Lifeguard Association HLA5403.
We're talking water resistance to 200 meters for that epic Hawaiian diving. Wear it for freediving and spearfishing, with a bezel to make sure you're not under for too long. The Swiss Lume keeps it bright enough to see in the dark. There are no fancy extras here, just a solid, well-built watch. And a percentage of every sale goes to supporting the most storied watermen anywhere, the Hawaiian lifeguards.
Price: $250.00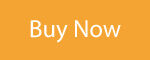 While Citizen as a company has long stood for luxury and adventure, their Promaster Dive Watch has been at the forefront. The company has been around for about a century, using motion to power their gorgeous timepiecesd as far back as 1959. Their Promaster Fugu Dive Watch was adopted by the Italian Navy in 1989 and if there's any better vouch for style and ocean performance, I don't know it.
The newest Promaster Dive has a fully lumed dial for vision even in the murkiest of seas and a 120-click bezel that lets you monitor your dive time live ocean explorers have been doing for decades before you. And since this is a dive watch, it's water resistant to 200M and 20 Bar of pressure. And the stainless steel and sapphire crystal has made sure the watch can handle whatever depths you venture into. Our pick for the best dive watch of the year.
Price: $375.00