The G Shock Mudmaster looks like a military Jeep in watch form. No surprise since it's made for trudging through the muddiest, rawest conditions. G Shock's mud resistant buttons have independent gaskets and cylinder guards to keep even the most penetrating mud from sliding into the watch. While it's pretty bare-bones compared to the tech watches on this list, it still has a calibrated and corrected digital compass and a thermometer display. Between that, the leading impermeability, and the water resistance to 200 meters, this watch is also a top choice for surfers and freedivers (you'd be amazed how muddy the ocean floor can be)(or maybe you wouldn't). And with 2 years of battery life (compared to the tech watches, many of which need to be recharged almost every day when in full use), you won't have to worry about whether you remembered to charge your watch or not. It'll just go. Perhaps one of the best rugged outdoor watches ever made? We think so.
Price: $320.00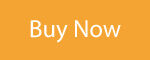 The Luminox Navy Seal Watch is nearly indestructible, just like its namesake American warrior. Carbon-reinforced polycarbonate CARBONOX case, scratch-resistant mineral crystal, and a carbon-reinforced unidirectional ratcheting bezel. This is a serious time teller that's seriously hard to kill. And even good down to 200 meters. Plus it's got self-powered illumination so you can see in the darkest missions. Think military watch here. I mean, it's a Swiss watch named after the most legendary American badass. If you're a notorious gear-crusher, this is the only watch I can guarantee will keep up with you.
Price: $525.00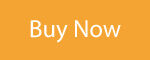 The Suunto 9 is a leading multisport watch with fancy technological screens and a whole ton of wild functions. It marries traditional features like 100M water resistance and (more recently) GPS with smart connectivity, wrist HR and its trademark FusedTrack, which uses motion sensors to more accurately measure your motion than a conventional GPS. It even has both Endurance and Ultra settings to optimize battery life. And with 80 sport settings, from a short walk to a Catalina swim, this hiking watch / do anything watch is the perfect tool to start training for your first Triathlon. Or you're hundredth.
Price: $399.99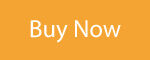 The Timex Ironman is made for the athlete with big ambitions but a small budget. But don't let the price tag fool you, the Timex Ironman is really all you need to train for, well, an Ironman. It measures your distance and your pace, all while staying water-resistant (to 50 meters). That means the watch can be so small and light as to be hardly noticeable (a huge advantage when you measure your distance miles in tens) and so simple that you won't need a long afternoon and a tech degree to know how to use the thing. Out of the box, on the road and gone, waterproof to 50m is what this Timex outdoor watch offers from the get-go. Perfect for the minimalist who only cares about how many miles they put under their feet.
Price: $99.95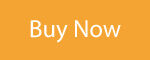 From Garmin, the brand that revolutionized the world of outdoor adventure with its portable GPS devices, comes the Fenix 5 Multisport GPS watch. As you could imagine, you'd be hard-pressed to find a watch with more accurate GPS. But it's also set up for Galileo (for unparalleled location services at altitude) and Glonass (for your Russian adventures, like that conquest of Elbrus that's been on your radar since you topped Montblanc). But with such a tech innovator, obviously, you'll get smart connections, including compatibility with iPhone and Android and even the ability to text on Android. And of course, it brings the other top-of-the-line bells and whistles like multiple workout modes, training motivation and analysis, and more. But then functions like its group Livetrack (to keep an eye on your homies) show this watch is about the most advanced wrist-machine available to those looking to push their outdoor accomplishment into elite rarefied air.
Price: $499.95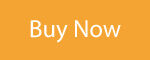 Bertucci's Field watch is simple dependability personified. Just numbers and hands in a titanium case with B-type webbing for a wrist strap, built to withstand almost anything you can throw at it. Stripped down. Elegant almost in its basic ruggedness. It reminds you of the watch your grandfather probably wore as he won WWII. Back when an adventurer didn't have GPS or altimeters or barometric pressure measures or even know how far they were actually trekking. They just had the spirit of a lion and an understanding that if you wanted to survive (or to make that date with the stranger who caught your eye in the pub), you need to know what time it is.
Price: $130.00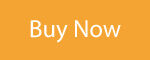 We at Mountain Weekly have long loved Casio's Pro Trek line — just check out our review of the F30. The Casio Pro Trek WSD F20A dominates in all realms. Touchscreen, with downloadable maps (a huge step up from GPS). A Google operating system, and compatible with iOs or Android. It's even US military standard, with a low-temp resistance of 14 degrees F and water resistance. But for your real missions, the watch has air pressure and altitude sensors, an accelerometer (you know, to figure out your speed), a gyrometer, and a magnetic sensor compass. So that means you literally have a military-grade cutting edge piece of machinery to take along to the most epic peaks and deepest wilderness.
Price: $299.99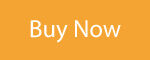 Best Fitness Trackers
The Garmin Forerunner 935 is great for enthusiasts and serious runners alike; with one of the best reputations in the business, you can trust Garmin's devices. The biggest advantage you'll get from stepping up the price is a much nicer screen than those offered by more affordable devices; its big, full-color, and clearly displays everything you want to know. It connects with Garmin's tracking system and training plans too, as well as social media, so you can share and get feedback on all of your runs. A great all-around fitness tracker watch.
Price: $500.00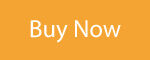 The biggest name in the fitness device game is definitely Fitbit, and the Charge is one of their best devices to date. It gives you steps taken, distance covered, floors climbed, calories burned, active minutes, stationary time, and more. It'll even give you call notifications from your phone. This is the best budget fitness tracker on the list.
Price: $149.95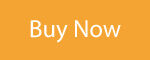 When you need to boost your motivation, grab one of these devices and get tracking your stats; you might be surprised at just how much it helps get you out the door! Don't forget that truly committing to fitness is a lifestyle decision, though; you'll need to eat right, exercise regularly, and get in the right mindset.
Related Articles: