Got a powder board? This years La Niña winter is going to dump a ton of snow. It's going to be deep at the resorts and even deeper in the backcountry if you're willing to hike for your turns. Which means it's never been more important to have a powder snowboard in your quiver. So what makes a snowboard a powder board?
Our picks for the best powder boards, guaranteed to help you float in deep powder snow.
Best Powder Boards
This powder snowboard does exactly that; it expands your mind (or riding for that matter). The Jones Ultra Mind Expander camber dominant dark horse is just the ticket for those hard-charging free riders that want a surfy yet aggressive board to hit the entire mountain with. It's directional twin-ish shape mixed with its stiff core and its 3.0 contoured base (spoon nose) makes for a fun and aggressive ride! Don't forget the 3.0 traction tech on the edges for that reassuring edge hold.
The Jones Ultra Mind Expander Snowboard has been an incredible quiver killer. Who's the board for? With the size ranges of 150cm, 154cm, 158cm, and 162cm, it is going to be for those looking for a fun pow ripper that will perform top to bottom on any mountain you summit! With its high build quality and 100% recycled base and edge material, this Jones Snowboard is truly top of the line!
Price: $699.95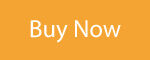 The Ride Superpig is a cambered powder board with a rockered tip and tail. If you like the Ride Warpig, this thing is even burlier thanks to more camber that stiffens it up that much more. What size should you get? For sizing, size down 6-10 cm shorter than your normal board based on the volume shift (short and fat).
The Ride Super Pig Snowboard is an aggressive all-mountain board, mainly for charging turns, riding powder and anything else you want to throw at it! If you're looking for a more freestyle oriented ride, I'd say the Warpig is better suited!
Price: $589.95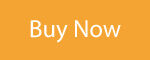 Corey Smith crushed it when the Capita Slush Slasher Snowboard was designed. This zero camber *swallowtail* isn't your average board. Coming in at a soft flex, the Capita Spring Break Slush Slasher Snowboard isn't like any other. This is the party board. Rip low carves, go crush deep pow, or go do some cab 270's onto a down rail.
Who's the Spring Break Slush Slasher for? This board is going to be for the person that rips park and powder all in one. Think Mt. Hood status with sizes going from 139cm, 143cm, 147cm, and 151cm. It has sizes for a lot of folks, but for the bigger guy out there, this isn't a great option. I wouldn't call it a quiver killer, but it is a fun and affordable one to add to the quiver if you want a unique and fun board to ride.
Price: $419.95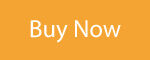 Korua always has a unique style and look. The Korua Dart Snowboard keeps that tradition with its interesting tail, a tapered, setback design. The nose is wider than normal to help with floatation but also to eliminate toe and heel drag for carving! Sizes range from 140cm, 152cm, 156cm, 160cm, and 164cm.
The Korua Dart is going to be for ripping groomers and powder equally. This board will perform well both on and off the slopes in any snow condition. And they look slick as always. One of the best swallow tail snowboards for the winter, perfect for those deep, deep choker snow type days.
Price: $499.95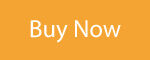 The Rossignol Sushi is a camber-dominant powder board. This is a quiver board that's taken out on those deep days. Or maybe those cat ski days where you want to rip powder through the trees! A fun and nimble board, but not as responsive at speed. So no AK on this one.
Wondering what size to get? It's only available in a 144cmcm and thanks to its rocketed nose and incredibly wide shape this thing is meant for floatation in the deepest powder you can find.
Price: $499.95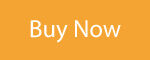 Wolle's classic! The Salomon Sickstick is a tapered snowboard with Salomon's Rock Out Camber Profile. This medium-flexed all-mountain slayer has been a staple in the game for years. Designed by the legend himself to be taken everywhere. The splitboard version was the Mountain Weekly News founder Mike's favorite splitboard of all times, then it got discontinued. Luckily there's a solid version still in the lineup.
The Sickstick Snowboard is a quiver killer. Who's the board for? Perfect for an intermediate to advanced rider looking for a board to do everything with. It's right here. the Salomon Sickstick Snowboard floats great in powder, has a low swing weight, so spinning is not a problem, and the center stance allows for easy switch riding! One of the best powder boards that can rip top to bottom with ease.
Price: $649.95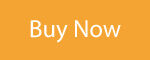 The name says it all. The Weston Japow is a camber powder board with a massive 25mm nose and surf style swallow tail. The Japow is not your daily driver, this is the, it just snowed 3ft in the last 48 hr type of powder board. The one everyone will be jealous of when they are bogging down and your floating, you know maybe 5 days a year.
Who's the board for? Going to Japan this Jan? Perfect. When it comes to riding deep deep snow the Japow just might be what you need in your quiver. Sizes range from 154cm, 159cm, 164cm, and 169cm.
Price: $499.95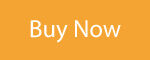 The Harpoon is an all-mountain tapered snowboard with Never Summer's Fusion Rocker Camber Profile that puts rocker between the bindings, camber underneath the binding, and then rocker at the tip and tail. It's a nice blend of everything. Toss in 13mm of taper and the Harpoon makes for a great freeride or freestyle deck. Sizes range from 148, 152, 156, 159
Who's the board for? The Never Summer Harpoon is a mid-flexing snowboard for that person who wants one board to rip the whole mountain, but not looking for a super stiff ride. The boards especially rad for messing around off the side, versatile is the name of the game with the Never Summer Harpoon.
Price: $589.95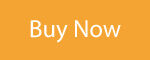 The Cardiff Snowcraft Bonsai Snowboard is a big mountain charger. With its big floaty nose and camber between your feet you're just holding on for the ride. Not for the faint of heart. These boards come in a sizes from 156cm, 160cm, 164cm . A whopping 30mm of taper to add to that flotation in the deep stuff.
Not only for powder the Cardiff Bonsai Snowboard can hold a nice edge on groomers. But the Cardiff Bonsai is going to shine for the people hiking out of bounds, climbing lines and want a snowboard that can hold speed and stability when you want hit the throttle. Going to Alaska this year?, This board will take you down whatever you want to step to.
Price: $749.95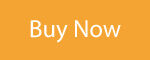 The Bataleon Party Wave is an great powder board that won't beat you up. It's stiff and responsive but still nimble and playful and fun. With camber between the bindings and rocker on the nose and tail, the flotation on Bataleon Party Wave Snowboard is great! Mixed in with its 3BT, it's a loose, fun pow deck!
Who's the Party Wave for? It's one of the best powderboards for that person that wants some great flotation out of a board in the deep stuff but doesn't want to have a super stiff plank. This is going to be a lot more fun to cruise and enjoy! sizes 148cm, 151cm, 154cm, and 157cm
Price: $449.95