The Yes 420 is a true pow surfer. Fat nose, radial taper and a fat midsection so it can float even with its shorter length – the 420 maxes out at 152 cm, a shape and design inspired by the kneeboards that allowed George Greenough to invent S-turn surfing.
The mid-flew and the Paulownia and Poplar weightless core to keep it light and floaty. Have fun slashing and devouring the bottomless when you snowboard on one of the most fun, progressive powder board shapes in this niche.
Price: $499.95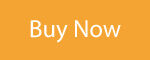 CAPiTA's Spring Break Powder Racer is a directional powder board, made for straightlining that fat bowl in hero snow. The big nose, wide waist and flat tail makes this into the Cadillac of snowboards, a stable big boat perfect for cruising at high speed.
The surf rocker profile gives you a nice upturned nose, an even longer upturned tail, and a long flat in between. Plus the core (got Kevlar, bro) and combo of Technora + Flax Boosters, Holysheet Fiberglass and Magic Bean resin makes it stronger to handle that hardpack variable you hit at 60 MPH. If you're looking for one of the best pow boards of 2021 you found it.
Price: $549.95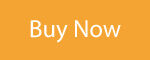 It's damn fun sending it huge with nice soft landings and the Burton Flight Attendant lets you throw your bangers. It's got camber through the back, then rocker up to the nose so you get the precision of camber but with the float of a big rockered nose. The directional flex gives more pop in the tail and a softer, more forgiving nose.
Their balanced freeride geometry lets it work both as a directional and a twintip. The Certified Super Fly II core means it's light without sacrificing pop. And the Carbon I-Beam has increased flex and response. For a fun day popping fluffy pillows and hucking cliffs with all the spins and flips that make snowboarding so damn fun. This is our pick for one of the best Burton Powder Boards of all time, and sick as a splitboard too.
Price: $549.95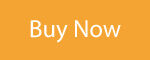 If you want a solid all-arounder, a board that kills it in pow but also in the resort, the Lib Tech BRD C3 is your Godsend. The C3 gives you mild rocker in the middle to float through the pow with camber under each foot for precision right where it counts.
A medium flex makes it ever so versatile. And the Magne-Traction is made strategically to line up with every inch of your ride, of your turns and your take-offs and landings. The triaxial biaxial fiberglass is strong and the core, a combo of their Original Power construction with Paulownia and Aspen, ensures lightness and pop. All this together makes for another great Lib Tech powder board.
Price: $569.95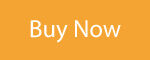 The fish was invented for having a blast surfing and the Rome Stale Fish brings this to the snow. That funky swallowish tail perfectly flies through the white wave. The Free-the-Ride Camber is perfect for shredding "packed powder" while also delivering the float in powder proper.
The Directional Diamond 3D combined with the camber to keep it floating and turning on a dime in variable terrain. This board is just made to revel is everything that makes playing in snow fucking fun.
Price: $449.95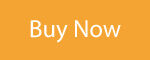 Let's get down to brass tacks: we've loved every Arbor board we've ridden because they're still and hearty, like the terrain we love to ride; this Arbor Annex is just the newest backcountry dreammaker from the team. Longtime legend Bryan Iguchi's behind this shredstick, which goes a long distance to explaining why it just kills on that big mountain pow.
The system parabolic camber and its stiff build explain why this board brings the power to the powder. Thank the Arbor cross vector netting and the FSC double barrel core (including Arbor's trademark bamboo) for that. Like everything Arbor makes, The Annex's board's unbeatable performance can only be matched by its bombproof build making it one of the best directional powder boards year after year.
Price: $699.99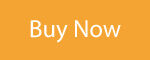 Salomon's Sickstick is simply as its name says – sick. I mean, when Wolle Nyvelt dreams up a board, anybody with backcountry aspirations better pay attention. The rock out camber marries rocker for the nose and tail with just the slightest bit of camber underfoot and then a nice long flat between for that perfect float.
We gave the split version best of the year and then they stopped making it in split – but the shape is still there and it rides amazing. The Quadralizer edge is nothing short of groundbreaking for precision in incision. Even more, the board is made with the idea that each size is conceived for different days – the 151 for playing in the trees, the 157 for launching your hammers, and the 161 for straightlining down that dream face. One of the all time great powder snowboards that you're guaranteed to love, guaranteed!
Price: $649.95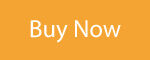 The Nitro Squash is another in Nitro's long, time-tested run of their super-swallow-tailed pow boards. Its Trüe Camber is exactly as it says – the only traditional camber on the list. Which brings that long-earned familiarity under your feet.
The Squash's tapered swallowtail is also about the most dramatic powder snowboard tail on this list, and that combined with the progressive sidecut delivers the kind of super surfy dream ride that results in a lifelong powder addiction.
Price: $529.95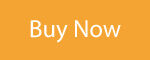 Gentemstick's Taro Tamai has long been making the kind of finely-crafted planks everybody who dreams of snow drools over, and when Tamai got together with Teton crusher Alex Yoder to make the xy, it was a marriage made in heaven.
It's gotta be the most unique shape on this list, with a fat flat nose and tail to max out surface area for floating, flying, and stomping. And the Accel Camber was literally created to perform like a stick from the heavens in the deepest, fluffiest, heavenly mana. Not a quiver killer, a pow demon from the greatest craftsman in the game and one of the hottest young backcountry heroes there is.
Price: $990.00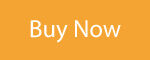 A couple years ago, I saw this crazy paradigm shift when every split guide seemed to be riding Korua and the Pencil was leading this charge. Literally, with its pointed nose it could plow through pow like a big gun roaring down and Jaws face.
Made in Germany, where backcountry has been the game long before we started leaving the resorts, the Pencil has a shape I love so much – the Float Camber, which marries camber throughout the board with a rockered nose. Like all boards made for those rugged, demanding Euro mountains this board is nearly indestyructible, and performs long after the others have to take a break.
Price: $549.95