The powder snowboards do a great job at mimicking surfing, and for tons of snowboarders this'll probably be the closest they ever get to actual surfing (no, you can't count those 3 days in Sayulita when you rented a fun shape and stood up in the foam next to some 9-year-old from Arizona on a family trip taking her first surf lesson). So while we at Mountain Weekly may think landlocked bros are really stretching when they call themselves pow surfers, if you feel like pretending you know how to surf, here's our list the best powder boards to get rad on.
With a birthdate of 1983, the Never Summer Swift is just a couple years younger than the sport of snowboarding. But they've taken this OG flagship of a powder board and updated it into a pow shredder that can perform even when you're not crushing the deep.
The big fat early rise nose keeps it floating from turn to turn and the bat tail (Never Summer's trademark take on the swallow, which I've found more versatile than otherswallows) lets you boat through the pow but is surprisingly stable in hardpack. And NS's Fusion Rocker Camber Profile ensures the board's surfy feel can transfer to riding even in not-so-perfect conditions.
Price: $619.99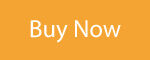 Jones is one of the first companies founded almost exclusively on riding the backcountry so it makes sense that its Storm Chaser is one of the top pow boards out there. If your interest is truly carving through the soft like a surfer down a wave, go no further than this powder board shape designed by surf shaper Chris Christenson.
With a perfect rocker and a fat waist for extra floatability, you'll stay on top of the white wave, and its FSC Bamboo Surf Core ensures pop. But with Jones' dedication to backcountry performance (including details like Rounded Recycled ABS Sidewalls), you've got a plank guaranteed to dominate booter laps as good as if not better than anybody else. This is one of the best powder snowboards ever made, and the splitbboard version rips equally as hard with zero compromises.
Price: $599.95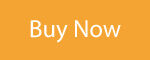 First thing I thought when I saw the Burton Deep Thinker: Craig Kelly's Burton Air with a blunt nose. For all intents and purposes the first big mountain charger, Burton's Air shows through in the shape of the Deep Thinker (especially that tail), its directional-oriented ride, and the fact that it may just be the top-of-the-line.
While this is a great pow charger, of all the boards here this is the most you could get the most use of at the resort too on groomers in between pow stash runs; I had a great time linking sloughy laps with leg-burning groomer straightlines on the Deep Thinker, one of Burton great powder boards. With a longer nose but shorter (though squash instead of swallow) tail, and a camber rocker profile that would allow you to actually turn on hardpack (imagine doing that on a dedicated pow board), this may be a quiver buster that also dominates the soft and deep. One of the best Burton powder boards of all time, and they got a lot of 'em.
Price: $579.95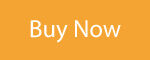 When would you use the Bataleon Surfer LTD and its super exaggerated nose and tail? I want you to close your eyes. In your daydream, you just looked out your window and there's a foot-and-a-half of fresh snow on the picnic bench in your yard. You have to dig out your car. You race to your nearby mountain pass and you and your buddy put in the booter. This board is made to ensure that's the most heavenly down you've ever had.
The 3D shaped Swallow Tail is literally made for one thing: flying over and through bottomless pow. Their 3BT build marries lightness with serious durability, while their super-popped up concave nose looks more like the hull of a skiff than a snowboard. This is probably the least versatile board on this list. But it's also the one most guaranteed to take you to Nirvana on the occasion that you do get it under your feet in that winter sweetness. If you only get a few pow days, make them count; and if you get a ton, this board's a no-brainer.
Price: $1,199.95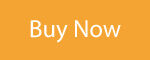 Yeah, the Lib Tech Skunk Ape kills it shredding pow. But it also kills it hitting kickers. Dropping bomb cliffs. And playing in the sastrugi, the variable, even the bulletproof. The Skunk Ape's magnetraction ensures it holds in ice, while the big fat shape not only ensures float, it also decimates the dreaded toe drag (my nemesis since I have size 12 feet).
It's got that rocker-camber-rocker blend that seems to balance float with precision, and its shape and size means the board can hit rails at the park into hardpack just as well as it can butter a tree outside the gates and stick the 10 foot drop to pow. I was able to lay in turns nearly parallel to the grown without my toes dipping in; that's a first (at least since I stopped rocking my epic Palmer plates).
Price: $609.99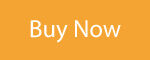 The Rossignol Sushi resembles a fish; like, some massive, piscine water-flyer you can use to soar through an ocean of white. The slight swallow tail keeps it simple, giving you a sturdier landing pad than others with their big 'ol flared out quills. A fat, light nose, tapering basically steadily throughout to the tail, this is for sure a classic soul surfer shape.
It's only available in 144, but even at 144 it floated my 6 feet and 200 pounds of meat, though where I really fell in love was in throwing super-tight s-turns. Sure, it's cool-looking with its '90s Japanese powder boards surf-inspired shape. But riding this fun little Sushi in some spring cement is pretty delicious.
Price: $499.95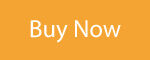 Alright, we had to put the Cool Bean on here because it's just so damn popular. Think of it as a happy medium between price and performance, between size and shredability. The Directional Rocker Baseline kicks up the nose a decent amount, the stubby swallowish tail bumps just a little.
The super-stiffness of the plank helps make up for the size and the shape makes it a decent bullet if you want to try and trench groomers on your pow board (that's your thing?). And of course it shreds in pow. Plus it has 3 size options, from 138 to 150 so I was able to jump on the 150 and throw my weight into variable snow without worrying that I'd overpower the plank. All-told, it's maybe the most user-friendly of pow-specific planks, and really a great entrance into the world of deep-only riding.
Price: $469.95