by Cody C.
Lib Tech and the Goat have done it again. The Orca, directional in shape, but capable of riding both ways is an all-mountain/powder board for the ages. With an abnormally wide waist and magnatraction, this board can rail a turn on hardpack on those days that the resort hasn't seen a reset, as well it adds volume for those DEEP days that you and your buddies won't soon forget. Along with being one of the best powder boards of the year, the Orcha also took home the award for the best snowboard for 2019.
Its camber is c2x or rocker between the bindings, camber under the bindings and rocker on tip and tail, it will be sure to keep you afloat! The Lib Tech Orca a medium to stiff flex so it will be geared more for the intermediate to the advanced rider! This board is going to set some new expectations as far as the eye can see, so grab the buddies and go fish!
Price: $599.00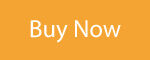 Moss snowboards, with roots in Myoko, Japan have an incredible lineup. A creative based powder snowboard company it is hard to not find something that will rip. The Swallowtail is a little different than most. Available in 4 sizes 150cm, 158cm, 162cm, 170cm, The 150cm and 158cm have softer tails, to allow flex while turning which most swallowtails don't.
Also with having a forward stance, it allows for longer turns and a more traditional board feel, as you go back you make the sidecut tighten up giving you incredible turning ability.
Price: $950.00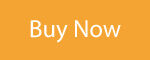 Nitro teamed up with Powder aficionados, Austin Smith and Bryan Fox to create the Quiver Series. This is a 3 part series including the quiver Cannon, Mountain, and Pow. All of which were created for different powder riding scenarios.
We are focusing in on the burliest board of the bunch, the Quiver Cannon. This board is not for the faint of heart. Blazing in at a size of 183 cm, this board is meant to be ridden in the deepest powder, and steepest lines, where turning is optional. With the cam out camber and its tapered swallowtail, you can say this board won't be getting bogged down on the deep days anytime soon. If you're looking at straight-lining some serious lines, this would be the stick that would allow that.
Price: $519.95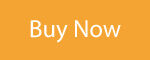 Lib Tech, if you haven't heard of them I'm sure you live under a rock. With every year being a different shape or different graphic made by the legend Jamie Lynn, it's easy to see why they are a snowboard powerhouse. With a strong connection with Jackson hole local, Travis Rice, we will be targeting his pro model. Probably one of the most versatile boards on the market with sizes from 150-164.5, and the option for blunted or pointed ends if you're looking for more of a park-specific or powder specific option.
The camber profile on this is the C2BTX, or rocker between your feet, then camber, and rocker again on the nose and tail. With the addition of Magne-traction edges, this makes it a great turning board that will engage its edge very quickly, and precise. You also have the option to get the Travis rice pro in an HP (Horsepower) version that is made with higher quality material, making it lighter and stronger. As well you can select the Split version, with K clips included.
The Travis Rice Pro deck is going to be a great board for people looking to get an entire range of riding out of one board. From park kickers to pow lines and cliff drops, ripping turns on a steep groomer or just casually cruising with your buddies on a low vis day, this board is meant to do it all.
Price: $599.95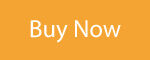 Next, up on the list, we have the Korua Asytoni. Korua is an emerging Swiss-based snowboard company that is making creative shapes for ripping powder turns. With a unique spin on their 6 board line, each shape holds something different than the last. With almost every deck being a swallowtail, it's easy to say that these boards are pow slayers.
The Asytoni is an Asymmetrical board that you can get specifically for a regular or goofy rider. Clocking in at 168 cm in length, this board will run wild if you're willing to go along for the ride. The asymmetry on this gives you that extra turning power on your frontside turns making the nose easier to swing around at that length. The float camber they have on every board is camber, binding to binding, with the nose being rockered for ultimate float and stability underfoot. This is a creative, unique board that is tried and true on the lines in AK. If you're looking to turn some heads with a one of a kind board, that is capable to go to the edge if not past it, this would be a great option.
The Jones Mind Expander is an all-mountain directional board with a different take then your normal resort board. It is going to be more of that surfy feel with the ability to do it all. Our Editor seems to be a fan as well as he picked the splitboard version of the Mind Expander for Editor's Choice at the Outdoor Retailer show.
The Jeremy Jones and Chris Christenson (OG Surf Shaper) collaborated on this design adding in Jones spoon 3.0. That is a rounded or "spoon" contour on the nose and tail to allow for incredible glide and flotation as well as quicker turning!. (Imagine pouring water on the bottom of a spoon) Mixed in with a one of a kind "Surf" Rocker makes it an incredibly nimble and agile board, but it doesn't compromise the solid underfoot feel! Toss in some carbon stringers for dampening and pop, you truly have a surfy/solid board that is sure to be around for the future! Editors Note Hands down one of the top powder boards I have ever ridden.
Price: $599.95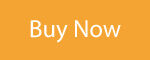 Related Articles: