If you're riding a bike, you need a bike helmet. Period.
But that doesn't mean you have to wear the same lid you've had for the past decade. Whether you're looking for something to cruise around town in (like the Thousand Heritage) or something for your next race (go for the Kask Protone), you'll find it here in our picks of the best cycling helmets of the year.
Here's our picks for best cycling helmets:
Best Bike Helmets
No, this is not a helmet for spin bikes. SPIN is short for "Shearing Pad INside" and protects riders from rotational impacts, much like a MIPS system. It's just another proprietary name for a piece of technology that keeps your dome safe.
As you can see, the Ventral Air provides more protection around the back of your head with its unibody wrapped construction. This is a nice feature, but it often makes the helmet quite a bit warmer. POC has offset this added mass with a lot of big vents to keep you cool.
One thing to note about the Ventral Air is that many reviewers find that it runs small. So check out POC's sizing guidelines and consider ordering a size larger than you usually would if you're close to the mark between two sizes.
Price: $249.95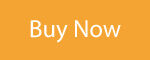 While the Ventral Air looks a bit like a mountain bike helmet with its extra protection, there's no mistaking what the Tectal Race is for: going as fast as possible on singletrack. This is a full-coverage mountain bike helmet that will protect you from big hits.
POC's EPS foam and PC shell will absorb a lot of force, and their SPIN system lets the helmet move to dissipate rotational force. It's basically POC's proprietary version of MIPS. No matter what acronym you use, it's a great idea to have on the trail, where you're liable to get all sorts of impacts.
Price: $219.95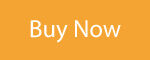 Abus isn't one of the biggest names in helmets, but if it keeps crafting sweet lids like this, you might be hearing about it more often.
While it's only listed as having five intake vents, Abus also left a lot of room for air to flow around your ears, which will help make this helmet feel a lot cooler. That plus airflow channels to the seven outflow vents should keep air moving when you're on the trail.
Safety-feature-wise, the MonTrailer has almost everything you'll find in other trail helmets. A molded EPS liner, ActiCage reinforcement, and a dial fit system to make sure it fights snugly. The lack of MIPS is a bit concerning, though.
Price: $149.99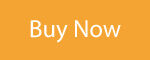 If you want to stay under $100, you'll find it tough to beat the Solstice. Bontrager is a big name in . . . well, in everything related to bikes . . . and its reputation is built on affordable, tough pieces of equipment like the Solstice.
Bontrager even has a crash replacement program, so if you crash in it during the first year, they'll replace it for free. Yes, you read that right. For free.
Of course, the helmet itself is great, too. It packs a MIPS liner to protect your brain from rotational impacts. It has reflective strips on the back so you're easier to see at night. It even has a magnetic buckle so it's easier to strap on. Bontrager thought of everything. I have no idea how they packed it all into a $65 helmet.
Price: $64.99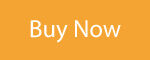 Need a helmet quick and don't have much cash to throw at it? The Schwinn Thrasher has your back. With only three sizes (adult, youth, and child) and a price tag almost always under 30 bucks, it's an easy purchase. And a Prime delivery will get it to you fast.
The Thrasher is very light on features. EPS foam with a two-piece PVC shell will protect you from impacts, but there's no MIPS. There are vents, but they're pretty small. There's a dial adjustment system, but it frankly doesn't look the best.
But you absolutely can't beat the price on this thing. If it comes down to buying a cheap helmet or not wearing one at all, the Schwinn Thrasher is the way to go.
Price: $24.99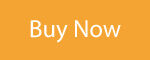 The Caden is a commuter helmet that combines safety with functional style. There are a lot of nice touches on the Caden; reflective strips, front and rear light mounts, a locking port, and a removable brim are all super convenient.
On the protection front, you get everything you expect from Giro. In-mold foam, full wrap, and MIPS will keep you safe on city streets. And while the 12 vents aren't huge, they will help keep air moving through the helmet when you're on your way to work (or on a pub crawl).
Price: $94.95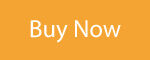 Another great option from Giro, the Montara is an off-road focused helmet that will be at home on singletrack, fire roads, or anywhere else you want to ride. It's not as bulky as some other off-road options, so it's a great all-purpose helmet, too.
Of course, the Montara packs MIPS and Giro's standard safety foam. The visor is movable, so you can park your goggles on the front of your helmet between laps at the bike park. It even has a breakaway camera mount that'll detach if you go down hard, saving your GoPro from certain doom.
If you're looking for a middle-of-the-road helmet from a reputable brand, the Montara is a great choice (and there's a men's version, too). It's plenty protective, has just enough vents (16, to be exact), and doesn't have so many features that you have to set it up before you put it on.
Price: $150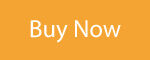 When you see Kask, you know that you're looking at a phenomenal helmet. The Protone is no exception. Kask designed this lid to be aerodynamic, light, and comfortable. And, of course, to save your life in a crash. Kask included an inner frame that's designed to break into pieces when you crash, defraying the forces that would turn your brain into soup.
Coolmax padding and absolutely massive vents (you almost can't call them vents, because there's more space than helmet) keep you comfortable, and the speed-focused design will help you save seconds when you're racing, whether for a medal or a town line.
Price: $299.95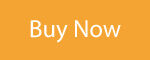 Like Bontrager with Trek, Specialized's in-house brand of protective gear provides massive value. For $50, you get MIPS protection from rotational impacts, which are some of the most dangerous you can sustain. It's also ANGi sensor-ready, so you can buy a sensor and put it in the helmet to notify emergency contacts in case of a crash.
Beyond that, you get exactly what you expect from a $50 helmet. Solid protection, including an in-mold shell, reflective decals, and so on. You won't get many vents at this price, but that's to be expected.
The Align II is a big step up from the Schwinn Thrasher for a modest amount of money. If you're going to spend more than one or two rides in your helmet every year, it's worth stepping up to this helmet over the Thrasher. If you can swing the extra 25 bucks, of course.
Price: $50.00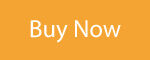 Related Articles: