There's no single piece of gear that will change your rock climbing vertical skills better than a pair of climbing shoes.  We spent some time on rocks, in the gym and bouldering this year to select the shoes featured in this roundup.
Here is our picks for the best climbing shoes:
Best Rock Climbing Shoes
Black Diamond didn't deliver climbing shoes until a couple of years ago and that was because they were doing extensive R&D. As the top name in growing the world climbing, it would make sense that Black Diamond would make the best shoe for people new to the sport. The Black Diamond Momentum Shoes come with Velcro to cinch down the breathable fabric uppers and their 4.3mm NeoFriction rubber soles that stick and adapt but don't wear out. BD molds them rather than cuts them out of a sheet of rubber to minimize weight, maximize performance and ensure your feet don't get tired. The perfect shoes for all-day-long sessions at the climbing gym or the crag, kicking it up from 5.7 to 5.10. The Black Diamond Momentum Shoes are our pick for the best climbing shoes under $100.(Our editor Mike Hardaker, shown above rocking the Black Diamond Momentum Shoes on Live and Free in Wyoming route outside of Jackson, WY)
Price: $94.95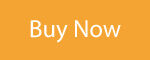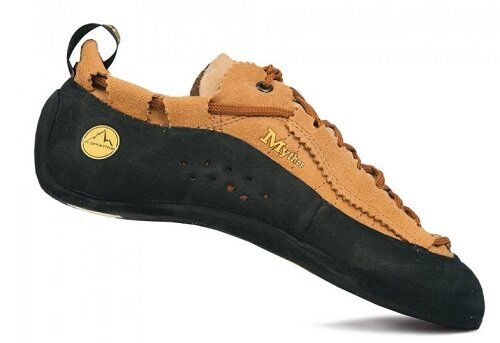 The La Sportiva Mythos was around long before climbers began getting national commercials and winning Oscars. And they're still the gold standard for everybody from the beginner to the seasoned vet. I've logged easily a couple of thousand hours in them and the rubber still gripped. They fit any foot type, with an unmatched reputation for flexible leather and rubber to grow. The 4mm Vibram XS Edge rubber soles are great for any type of climbing and the flat sole is ideal for beginners unaccustomed to a sharp downturn while providing a perfect sole for all-day multi-pitch epics. For a climber new to the rock, or the casual climber, there's really no shoe better than the La Sportiva Mythos Climbing Shoes.
Price: $145.00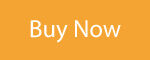 Evolv's Shaman is an update of the original legendary Evolv Shaman. It's got a super-rad downturn, perfect for perching on even the slightest nub. These climbing shoes were designed by Chris Sharma. If you don't know who Chris Sharma is, this shoe might be a bit more than you're ready for. Because he's arguably the best rock climber in the world, even if he's on the older end of the spectrum (at one month older than me). Complaints have been that it lacks sensitivity, that it's too downturned, too aggggressive. But the fact is that if you're really trying to get to that next level of sending, the Evolv Shaman Climbing Shoe is an indisputable tool to get you there.
Price: $160.00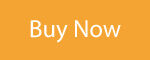 Five Ten's Stealth rubber is considered by many to be the best climbing shoe rubber ever invented. The Aleon combines this with an intense downturn for your most insane projects. This isn't for your long trad routes or your big days. This is for that 5.13 sport route you've been trying to master for years. Or that 8A boulder. The Five Ten Aleon Shoe will be perfect for your crazy projects. Small footholds and thin cracks are put to dust with this shoe, one of the best climbing shoes for bouldering on this list.
Price: $189.95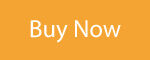 Who are the best shoemakers in the world? Italians. Ferragamo. Prada. La Sportiva. The boot-shaped country is home to the best craftsmen in the footwear world with a history stretching back centuries. So it makes sense that La Sportiva has two shoes on our list and that the La Sportiva Katana Lace is considered by many to be the best trad climbing shoes all the way to techy sport routes. With La Sportiva's P3 (Permanent Power Platform) randing (the way that the sticky rubber wraps around the sole and over the toe), you're guaranteed to stick to the wall while being able to jam your foot into cracks like a rockstar. It's got a tubular construction sure to fit like a glove, but it also has just enough of a downturn for rowdy routes without being so aggressive that your instep cramps on long trad routes. And the lacing helps ensure fit and comfort over any length of climb, their big move from the original Katana that I loved on sport routes.
Price: $195.00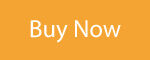 There's aggressive. And then there's a falcon's talon in shoe form, which describes the SCARPA Instinct VS Shoes to a T. A fierce downturn (they claim it's moderate) knuckled my flat feet but man did it perch well on little nubs. And the XS Grip 2 rubber, on the heel especially, grabs rock so well it almost makes your foot feel zygodactylous (yeah, look it up if you need to, just know it helps your foot lock in from front and back). Plus, again, coming full circle from point number 1, SCARPAs are Italian.
Price: $185.00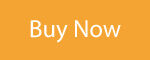 One of my climbing partners I have swears by the Five Ten Anasazi Moccasym Shoes for pretty much everything from crimpy walls to overhanging cracks. But he's not that unique because the Five Ten Anasazi has dominated the climbing game for over a quarter of a century. Dean Potter used to wear Five Ten Climbing Shoes on his rowdy free solos and they kill it on cracks whether you're in Indian Creek or the Gunks. As a pair of slip-ons, they're also freakishly comfortable for the performance they deliver, from their thin toe to their Asym heel so that the line between your foot and its sheath almost disappears. Five Ten's Moccasym is guaranteed to kill it on all the crazy little cracks you can find. With the comfort found in the Five Ten Moccasym Shoes, we selected theses as our pick for the best climbing shoes for beginners on this list. Hurt feet and beginner climbers don't go together well.
Price: $125.00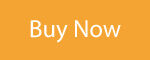 Related Articles:
Compare Prices:
Best Climbing Shoes