Adventures call no matter what the season and sleeping pads need to be able to answer that call as well. Crawling into your sleeping bags at night after a day of traveling, exploring, or hiking, one thing is for sure, getting a good night's sleep is non-negotiable. Adding a sleeping pad to your sleep system can get you off the ground and boost your sleep game substantially.
This year's top 10 sleeping pads promise not only comfort and innovation, but durability, lightweight options, R-value choices, and a touch of luxury if that's what you're looking for.
With a full lineup of recognizable names let's jump into this year's roundup of the 10 Best Sleeping Pads for Camping.
Best Sleeping Pads
Therma-a-Rest is a recognizable name when it comes to sleeping pads for camping. NeoAir XLite has its place on this top ten list for good reason. Although in the past it has been compared to sleeping on a bag of potato chips, there have been some new innovative technologies stuffed into this lightweight superstar that reportedly have reduced the noise by 83%. That's great news for everyone in camp.
Four-season-rated and backcountry-tested, the XLite NXT packs small and has a generous height for comfort adjustability. Utilizing the WingLock valve system you can lay down and make adjustments for that just right night's sleep.
Sizes: Regular Short, Regular, Regular Wide, Large
Weight: 11.5 oz – 1lb 1oz
R-Value: 4.5
Included: Pump Sack, Stuff Sack, Repair Kit
Price: $199.95 – $239.95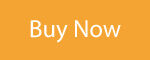 You might remember the Exped Flexmat from our top 10 sleeping pads list of 2022, but this year's model has been upgraded. Flexmat Plus is "the thickest, most comfortable closed-cell mat available". This summer season accordion-style mat is light enough for lb-conscious hikers and a breeze to set up.
Flexmat Plus can be part of your 4-season gear. As a stand-alone pad, or as an R-Value booster to a 3-season pad, maximizing your heat resistance efficiency. It also works well as puncture protection for those times when you need it.
Sizes: Extra Small, Medium, Long Wide
Weight: 11.1 oz – 22.8 oz
R-Value: 2.2
Included: Mat
Price: $59.95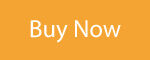 If you're looking for a sleeping pad that is in season 4, here's one that tops the R-value charts. The Exped Ultra is one to check out for snowy and cold-weather camping. Packability and weight are top considerations for the Expeds Ultra series and this mat falls in line with those two categories.
Head-to-toe air chambers designed to cradle you while you sleep provide the base for your sleep system and the 9 cm recycled denier polyester keeps you up off the cold ground, making it possible for a warm and cozy night's sleep.
Sizes: Medium, Medium Wide, Long Wide
Weight: 22.9 oz – 30.2 oz
R-value: 7.1
Included: Schnozzel Pump Bag, Repair Kit and Stuff Sack
Price: $239.95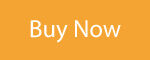 Big Agnes has developed this closed-cell foam pad with ultralight in mind. A mere whisper between you and the ground makes this pad the ultimate when you want to be close to nature. Engineered from sugarcane biomass it's an eco-friendly and environmentally sustainable product that won't bust your budget.
You can use it alone or boost the R-value of your sleep system, as well as provide some puncture protection for an inflatable sleeping pad.
Sizes: One Size
Weight: 14 oz
R-Value: 1.7
Included: Mat
Price: $49.95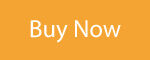 The Forclaz MT500 is a no-frills, compact air-filled sleeping pad with lightweight compatibility in mind. It's less than 4 feet in length and made for warm weather during summer time. This is a budget-friendly sleeping pad that won't break the bank but still offers some comfort features like a built-in bi-valve inflation and deflation system that allows you to adjust the firmness.
Another feature that this sleeping pad has are the anti-slip silicone pads that keep you and your sleeping bag on the pad when the terrain is less than level. All-in-all this little sleeping pad is a good choice for an affordable, lightweight sleeping pad for hiking, adventuring, and camping.
Sizes: Short
Weight: 12.7 oz
R-Value: 1.6
Included: Carry Bag, attached repair kit
Price: $39.95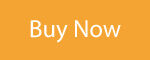 NEMO Tensor Ultralight has all the bells and whistles when it comes to innovative technology, which makes it lighter, quieter, stronger, and more comfortable. Spaceframe™ baffles, for stability and weight distribution, bluesign–certified recycled materials, Thermal Mirror™ metalized film for a quiet ride, and Laylow™ valves for firm micro-adjustments. That's a whole lot of trademarked technology right there.
The topper of all this innovation is NEMO has a lifetime warranty for their sleeping pads, making this a solid option for a 3-season sleeping pad for camping.
Sizes: Regular, Regular Mummy, Regular Wide, Long Wide
Weight: 1lb 1oz (mummy shape)
R-Value: 4.2
Included: Vortex Pump Sack, Drawstring Bag, Vortex Pump Sack, Velcro Strap
Price: $120 -$138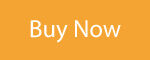 This Co-op camp bed is the perfect choice for a car camping adventure. Self-inflating doesn't mean it will fill up instantly but it does mean you don't have to get light headed to get your sleeping pad blown up. You just pop the cap off, turn the valve to inflate, and the camp bed does the rest.
This camp bed boasts an R-value that's off the charts, making it the ideal choice for cold-weather adventures. With 2.5 inches of 150-denier material, it elevates you far above the cold ground, ensuring warmth and insulation even in the coldest conditions.
Sizes: Regular, XL
Weight: 3lbs 10 oz (regular)
R-Value: 7.6
Included: Stuff Sack
Price: $125 – $139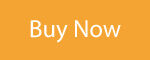 Sea to Summit is another well-known name in the hiking and camping communities and has a reputation of bringing quality gear. Their Ether Light XT easily makes the list. Its 4 inches of 3-season comfort is constructed of two types of material that create a quieter and more durable air sleeping mat.
A multi-function valve system along with the Airstream pump stuff sack makes inflation and deflation a breeze and gives that micro-adjustment benefit that lets you find that just right comfort zone you're looking for.
Sizes: Small. Regular, Large, Rectangular Regular Wide, Rectangular Large
Weight: 17.3 oz (regular)
R-Value: 3.2
Included: Airstream Pump/Stuff Sack, Repair Kit
Price: $189 – $229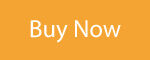 Elegear has doubled the size of this sleeping pad so you can snuggle up on those chilly nights. 4 inches of padding with drawstring technology creates a bed-like sleeping pad that can give support and comfort to you and your partner.
Don't worry about having to blow this one up because it has a built-in foot pump that boasts a two-minute fill time, and a double-valve system for quick deflation. Elegear threw in an ergonomic one-piece pillow which may or may not be an advantage but it was thoughtfully done.
Lastly, this double sleeping pad has a weight capacity of 800 pounds and is built to be "extremely" durable.
Sizes: One Size
Weight: 5.5 lbs
R-Value: Unlisted
Included:Built-in Foot Pump, Stuff sack
Price: $89.99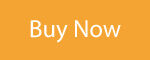 All hail the MondoKing. This beast of a sleeping pad from Therm-a-Rest is the big daddy of our top ten list. 4.25 inches of foam, and plush surface, that boasts a weight-to-warmth ratio and an R-value that can keep you warm and toasty in all seasons.
Its TwinLock valve allows you to inflate and deflate faster and it compresses into an impressively small size for travel due to the 3D shape. This is the luxury model of sleeping pads that actually has vertical sidewalls to give you a more usable surface.
Sizes: Large, Extra Large
Weight: 4 lbs 6 oz
R-Value: 7.0
Included: Pump Stuff Sack
Price: $239 – $274