by Ruby Henrie
These inflatable pads are known for their lightweight packability. Some have insulation, which you will need when camping on cool nights.
Benefits? It is easy to adjust the inflation, ensuring your personal comfort. You can get a thicker pad for a lighter weight, making them a very comfortable option.
Downfall? They can be loud, and they can be punctured. And they take some energy to inflate.

Toss and turn at night? You will love the side rails on this pad. And being one of the wider lightweight pads, you won't have to worry about sliding off.
The V-shaped design is comfortable for side, stomach, and back sleepers. And the deep weld patterns keep your sleeping bag "lofted" underneath you, allowing it to keep you warmer on those chilly nights.
This year's version has a valve system upgrade, making inflation a breeze. And the price tag of the Klymit Static V2? $74.99 which makes this lightweight (16oz) pad budget-friendly. The only downside is the low R-Value of 1.3; save this one for your summer hikes.
Price: $74.99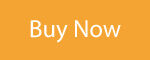 This pad was made for the burly winter backpacker. With an R-value of 6.9, you can count on a toasty evening.
It's hard to find a lightweight pad that fits in your pack, keeps you off the ground, and keeps you warm. The Therm-a-Rest Xtherm Vapor has you covered. It packs down to the size of a water bottle and inflates to a delightful 2.5 inches. Weighing in at 1lbs 1oz, even ultralight backpackers can almost be happy about it.
It comes with a pump sack, a stuff sack, and a repair kit. The price tag is a bit hefty; the website lists it at $229.95.
The downside? It is on the noisy side. Think crinkly bag of chips…I'm told it gets quieter with use?
Price: $229.95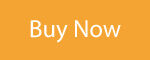 This insulated 3-season pad weighs in at 16.4 oz, and at a delightful 3 inches thick you won't have to worry about comfort. The outer ridges are slightly larger; combined with a nonslip finish, those of us that toss and turn can stay centered in the pad.
They put a lot of thought into this pad; from baffles that eliminate cold spots to bacteria-resistant laminate, the engineers thought your sleep needs through.
With an R-value of 2.9, you can count on staying warm during fall and spring excursions while camping on the Exped Ultra 3R. The pad includes a pump, a stuff sack, and a repair kit. You can find it for $149.95.
Price: $149.95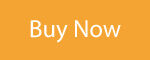 With an R-value of 4.5, you'll stay warm on those chilly nights out. And at 3.25 inches, this is a side sleeper's dream. The larger outside tubes make it easy to stay on the pad, and the THERMOLITE insulation does the trick on chilly nights.
The insulations does come with some noise, and it's going to cost you a bit when it comes to weight, at 1.6 lbs. The Price is right; at $99.95 for the Big Agnes Insulated Air Core Ultra, and it comes with a pump sack, valve replacement seal, and patch kit.
Price: $99.95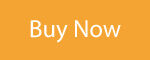 The Big Agnes Q Core Deluxe is a 3 season insulated pad has a delightful feel to it. Cushioned just right with a soft quilted top, and quieter than some other insulated pads on the market, this is a side sleeper's dream. And the larger outer chambers will keep you squarely in the middle of the pad.
With an R-value of 4.3, it's easy to stay warm.
3.5 inches thick, it's a little heftier at 1lb 9oz (size medium). Comes with a stuff sack, replacement valve seal, repair kit, and inflation sack.
Price: $219.95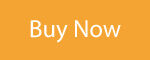 This insulated pad comes in at 15 OZ (regular size) and has an R-value of 3.5, And at 3 inches thick, it's a side sleeper's dream. And… restless sleepers won't need to worry about their tent mates because this pad is quiet.
The slightly larger edges meant staying on the pad all night was easier than on some other pads.
The durability of this pad is not as good as some others out there, so make sure you use ground cover to protect it.
Overall, the NEMO Tensor Ultralight Sleeping Pad is a great option for 3-season camping. Starting at $189.95, it comes with a drawstring bag, repair kit, and pump sack.
Price: $189.95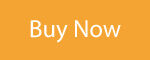 Best Closed Cell Sleeping Bags
These iconic pads fold up accordion style for easy get-up and go. Use them alone, or under another pad to increase its R-value. Sit on them, sleep on them, and use them as a mat in front of your tent. No air is needed here; you never have to worry about this pad springing a leak. These pads are better for back sleepers and those who don't mind feeling the earth under them; side sleepers and those of us who enjoy creature comforts while camping will want to look elsewhere.
This backpacking staple won't let you down. Seriously lightweight (14 oz), compact, and durable; it's a staple in the backpacking community.
The foam is softer on top and denser on the bottom, increasing its comfort and durability. With a 1.7 R-value, you will want an extra pad in the cold season if using the Therm-a-Rest Z-Lite for winter camping.
At 44.95, it's a budget's dream.
Price: $44.95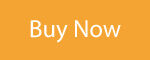 This closed-cell pad is one of the lightest pads available. Its cells nestle into each other when folded, making the imprint on your pack even smaller. Its durable simplicity, low cost (under $40), and R-value of 1.5 is why it made its way to our list.
The Exped FlexMat is made for back sleepers who value lightweight simplicity.
Price: $40.00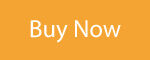 Self Inflating Pads
Self-inflating pads are a combination of open cell foam and air. Simply open the valve and watch it inflate. These pads need a little lung help at the end, but most of the work is done for you.
They are a great mid-range option for campers. They tend to be a little heavier than air pads and closed-cell pads, but if simplicity and comfort are your priorities these are great options.
This self-inflating pad is the perfect entry-level option. With an R-value of 4.2, staying warm will be a breeze. At almost 2 lbs (regular size), it's a little on the heavy side, but it packs down small.
At 1.5 inches thick, may not be quite enough for side sleepers, and if you toss and turn this pad is easy to slide off of.
A bonus? You will love the multi-function valve. Packing up is a breeze when your pad isn't re-inflating while you are rolling it up.
Starting at $69.95, the Sea to Summit Camp Self Inflating Pad is affordable, warm, and easy to use.
Price: $79.95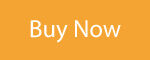 How to Choose A Sleeping Pad?
Know thyself!
–Side sleepers are going to need a thicker pad.
–Toss and turn? Look for larger outer baffles to help keep you in the middle.
–Looking for quick and easy and sleep through anything? Closed cell is the way to go.
–Backpacking? Go light.
–Car camping? Whatever you want. Feel free to put Goldilocks to shame.
Be comfortable, warm, and sleep better than when you are at home. With all the choices available to you, comfort is yours to have.