by Lexey Wauters
Air pads range wildly in ideal use- from ultra light weight for backpacking to super luxe for 'glamping'. The common, and defining, feature is that these are fully inflatable. Many models come with some sort of a pump. Recent advances in design and technology have produced pads that are very high in insulation and very comfortable. These tend to be more expensive (depending on materials) than other type of pads. When they are punctured, they don't work. Repairs are not difficult- bring a kit.
The NeoAir XTherm represents the Cadillac of the air pads. It is very light (15 oz.), very warm (R value= 6.9) and very small (packed size is 4"x9"). This pad comes with a stuff sac air pump and a repair kit. The internal baffle system reduces cold spots and keeps the air where you want it. It does crinkle when you move around on it and a layer between the pad and the ground is recommended to protect against puncture. The ThermaRest NeoAir XTherm is one of the more expensive pads at $214.95. If you backpack in cold weather however, this is a serious contender for the best backpacking sleeping pad for year round use.
Best in Class
Price: $254.95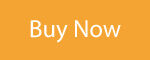 Big Agnes is a relative newcomer to the outdoor gear industry and has built an outsized reputation in a short time. Their AXL Trail Boss lives up to this. Big Agnes uses a PrimaLoft silver lining to produce an R-value of 4.4. The pad measures 72"x20"x3.25" when inflated and packs down to 12.5"x5.5". Their baffle system reduces cold spots and with a slightly larger baffle on the perimeter, it cradles you on the pad. It uses an additional layer on the bottom increasing durability- and weight. This pad weighs in at 34 oz. (size dependent). This pad is slightly less expensive at $179.95.
Price: $179.95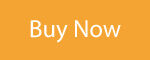 Klymit comes to the air pad game with an economical choice. Its insulated Static V has a respectable R-value of 4.4 and weighs in at 25 oz. It has a unique V-shaped baffle pattern that lends comfort and reduces heat loss. This Klymit Sleeping Pad has a larger perimeter baffle to keep you on the pad and measures 73"x20"x 2.5". The Klymit Static V sleeping pad packs down to 5"x9" bundle; great for backpacking. It is recommended price is $84.95 (including repair kit) making this the most economical choice in this market.
Best Value in Class
Price: $119.95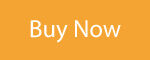 Sea-to-Summit added redundant air chambers to their pad addressing the biggest hazard of the inflatables- the mid-trip puncture wound. An upper air chamber can be inflated to the sleeper's desire while the lower layer inflates to accommodate rough terrain. If either one fails, the other is still intact. The compromise is weight- it weighs in at 30 oz. It packs down to a compact 5" x 9" and has an R-value of 5. Its treated nylon reduces the 'crinkle noise' issue cited with other air pads. The Sea-to-Summit Comfort Plus Insulated Sleeping Mat is among the more expensive at a $199.00 list price which includes a stuff sac air pump and repair kit.
Price: $199.95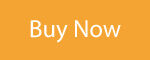 Best Self-Inflating Sleeping Pads
Self-inflating pads, open cell foam wrapped in a nylon or polyester sleeve, offer more comfort and insulation than their closed cell cousins. A valve allows air to enter the sleeve and a few breaths from you customize your pad firmness. Depending on the model, these pads can deflate down to a smaller more back-packable size though they tend to weigh more than a simple foam pad. They can puncture; though field repairs are not difficult. This does make this choice slightly less reliable than the closed cell pad. They represent the mid-range in cost.
The Roamer is a 'slab of comfort'. This self-inflating pad has a great R-value. It is 4" thick when inflated and weighs in at just under 4 pounds. Inflated size is 76"x25"x4"; the packed size is 12.5" x8.5". Other sizes are available. The top layer sports a soft 50D polyester surface making this a quiet and comfortable option. There are toggle attachments on the sides to combine with another pad to make a queen sized bed. The Neo Roamer Pad is for car camping or the back of the truck. Suggested price for the Roamer is $229.00 and includes a repair kit.
Most Comfort
Price: $229.95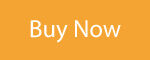 This pad is a self-inflater for backpacking. Weighing in at 23 oz with an R-value of 3.3, the Flyer will go into the mountains with you from late spring to early fall. It packs down to 6.5"x10" and, when fully inflated, is 2" thick. Constructed of lighter 20D nylon this shell will be more vulnerable to punctures but the open cell foam core means that you will still have comfort if that happens. The Flyer is a great compromise between the ultra light but vulnerable air pad and a more bulky traditional self-inflation pad. Retails for $129.95 and includes a repair kit.
Price: $129.95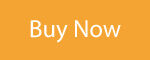 Ozark Trail is Walmart's in-house brand of outdoor equipment. An inch and a half of lightweight polyurethane foam covered with a polyester sleeve comprises this pad. Inflated the pad measures 74"x24"x1.9" and weighs 38 oz. At slightly thinner than other pads and with an insulating layer absent, this pad will be best for warm weather camping, either from a car or with a cot. With a retail price of just $26.95 this Ozark Trail Sleeping Pad is a very affordable option for those just getting into camping or not venturing too far.
Most Economical
Price: $26.95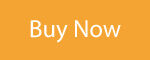 Best Closed Cell Sleeping Pads
Made of very dense foam, closed-cell foam pads are light, inexpensive and very reliable. These pads won't puncture and deflate when you are miles from the trailhead. They are also bulky and, let's face it, the least comfortable of the three styles.
The Z pad is a great summer backpacker's option. It weighs in at a mere 14 oz and will never deflate under you in the middle of the night. Its packed size (20"x5"x5.5") won't go inside your pack; most likely it will live strapped to the outside where it is easy to access as a sitting pad at lunch! With an R-value of 2, this is a summer pad all the way. It is constructed with denser foam on the bottom layer to increase its comfort on uneven terrain. The Thermarest Z Rest Pad has a very approachable price of $34.95 (size dependent). This is our editor Mike's pick for the best sleeping pad for backpacking.
Most Reliable
Price: $39.95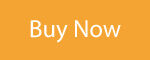 The Switchback is also a great summer sleeping option. Also light at 14 oz with an R-value of 2 and a packed down size of 20"x5"x5.5", the Z pad and Switchback are very similar. What sets this pad apart is the surface 'node' construction. This puts more air between the sleeper and the ground adding a higher coefficient of comfort to this pad. For the ultra weight conscious, Nemo makes a short pad that weighs a tiny 10 oz. Price for the standard sized Nemo Switchback Pad is $49.95.
Happy shopping and sweet dreams!
Price: $49.95