Starting with the lightest, the Therma-a-Rest Neoair Xlite Sleeping Pad packs a performance punch for a very light, very small pad. This pad weighs in at a wispy 12 oz. It rolls up to the size of a Nalgene water bottle. However, the Neoair Xlite boasts a unique internal baffling system and reflective liner to increase the warmth of the pad bringing it to a stunning R-value of 3.2. The shell is constructed with a 30 denier nylon. It is pretty tough, though the reviewer would recommend using a ground cloth or placing it inside your bivvy sack. The Neoair Xlite comes in three sizes (small, medium and large); medium is a generous 72" by a slightly narrow 20". If you are looking to treat yourself or induce a reluctant camper to join you, this is the pad.
Price: $149.95
In the same 'packs-a-punch-for-its-size' category comes the Klymit Insulated Static V. This Kylmit Sleeping pad weighs in at 25 oz and rolls to 5"x8". These are still very respectable stats for a backpacking pad. The slight increase in weight and size buys you improvements in some very critical areas. The 75 denier nylon construction makes this pad very durable. It carries an R-value of 4.4 which will put this firmly in the four-season category. It's unique V-shaped baffles give it a very high comfort rating, making it the best sleeping pad for side sleepers. size is 72" x 23".
Price: $99.95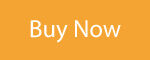 Also in the 'backpacking' category is the L.L. Bean Hikelite Sleeping Pad. At 24 oz (33 oz for the extra-large), this pad compares in weight to the Klymit. Its packed size (9.5" x 6") is slightly larger than the competitors and R-value slightly lower (3.0). Its inflated size is 72" x 20". A distinguishing feature is an integrated hand pump for inflation. User reviews are mixed on this; the conclusion is that it is just as easy to simply blow the pad up. For the price, this is the best budget sleeping pad on the list that compares with the rest of the higher end ones.
Price: $89.95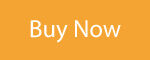 Best Sleeping Bag for Car Camping
Not all camping trips involve carrying your bedroom long distances! If you are exploring via vehicle (#vanlife anyone?), you can look at some more luxurious options. The Exped MegaMat 10 Sleeping Pad brings it on. Sporting a 4" foam mattress with an inflating shell, there is no compromise on comfort hands down the best sleeping pad for car campers with its larger size.
MegaMat weighs just over 6 pounds with a relatively large pack downsize. It comes with a foot pump though it is self-inflating. The foot pump is used to adjust your mattress firmness for additional comfort. With a 70" x 30" inflated profile, you will have plenty of room to sprawl. The R-value of 9.5 allows for ski area parking lot camping with no question of warmth. Instead of a sleeping pad, the MegaMat feels more like a thick foam camping mattress or your bed at home. This is proudly a car camping or van-life pad
Price: $239.00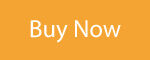 If you are planning on carrying your bedroom bag via raft or boat, the El Grande Paco Pad will supply waterproof comfort for sleeping AND water toy fun at camp! These are manufactured by Jack's Plastic Welding and have been the gold standard for river camping as long as they have been around. The 3" shell is covered with a PVC-coated polyester; this is probably the most durable pad you can buy. It is large when unfurled at 72" x 27". It is also large when you try to roll it- 10.5" if you are stubborn. However, no need to roll really- simply lay it over your cooler or front thwart seat for a cushy ride all day long. These are self-inflating. It's worth the splurge, the best foam sleeping pad on this list, best for river trips and car camping.
Price: $309.95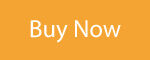 So there you have it- light, comfy and warm; heavy, comfier and warmer; heavy, comfy and waterproof. As you choose your adventure, so you choose your sleeping pad. Sweet dreams everyone!!
Related Articles: