by Andrew Tillery
Four years in the making and finally here to revolutionize the shred game, the Nidecker Supermatic snowboard bindings have taken step-ins to the next level. Many brands have tried their hand at creating step-ins that check every box across the board, but most have come up short in one area or another. Nidecker has cracked the code with the Supermatic bindings.
This is a mid-stiff model for advanced riders that is compatible with any boot or board and can handle anything you throw its way on the mountain. And you can get to the goods quicker with the speed-entry system that also features traditional straps so you can dial in your favorite fit. If the situation calls for it, or you're just feeling old school, you can always strap in the traditional way. Otherwise, just slide your foot in through the back, stomp the heel pedal to engage the highback, and you're on your way before your buddies have even started fiddling with their ratchets.
Price: $399.95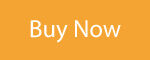 If you're a hard-charging freestyler that puts a premium on comfort and response, you can't do better than the Jones Mercury Snowboard Bindings. There is so much that makes this one of the best snowboard bindings of 2023. From the comfortable footbed that prevents snow buildup to the progressive flex of the highback that delivers playful response, this set is an advanced freestyle rider's ideal choice. But there is one feature that truly sets these bindings apart.
It's really all about the energy transfer with this pair. Jones uses SKATETECH technology to mimic the function of skateboard trucks to get you on your edges quickly and with less effort. This results in a more responsive experience and unparalleled turn initiation all while even reducing foot fatigue. The Jones Mercury Bindings – so hot right now.
Price: $349.95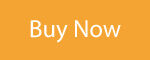 Juice up your ride with the Cartel X EST bindings from Burton. With a mid-stiff flex and extra pop, these are truly standout bindings that blend upper-end performance with luxury comfort. Versatile across all types of terrain, the Burton Cartel X EST Bindings deliver a ton of response and control wherever you find yourself on the mountain.
Some snowboard bindings feel all cushy out of the box, but get real rigid when temps go frigid. Not these binders though. B3 gel cushioning won't get hard and unforgiving when the thermometer drops. The Hinge™ is an EST baseplate exclusive that dynamically flexes with your body to reduce fatigue and enhance your experience. Do keep in mind that these bindings are only compatible with Burton snowboards that use The Channel™ mounting system. So if you're looking for the perfect partner to pair with your Burton board, pick the Cartel X EST Snowboard Bindings.
Price: $329.95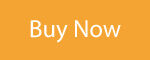 If you're a progressing snowboarder looking for a go anywhere, rip everything binding that will help you to continue leveling up, look no further than the Ride C-6 Snowboard Bindings. From the groomers to the park to the powder and everything in between, the C-6 is going to provide a trustworthy, responsive experience primed for pushing your limits.
This pair made our list of the best snowboard bindings for 2023 not just for what they offer, but the approachable price point at which they can do it. It's not easy to find a sub $300 set of bindings that can hang with whatever terrain they come up against as they help usher snowboarders into a more advanced phase of their journey. Think of the C-6 Bindings from Ride as your Sherpa, guiding you to a realm of opportunity across the entire mountain.
Price: $279.95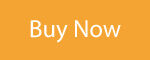 Stability. Reliability. Durability. Versatility. Really just a lot of the ilities. That's what the Ride C-8 bindings are all about, which is why they also make a strong case as the second entry from Ride in our list of top snowboard bindings.
The first thing you'll notice out of the box is just how solid the Ride C-8 Snowboard Binding feels. On the hill, it's impossible not to be impressed with how smooth these things ride. The Slimeback™ Highback uses Urethane and a composite base is what eliminates chatter to facilitate that dampened, clean vibe. While these bindings do lean toward the stiffer side to allow for an aggressive all-mountain attack, there is a nifty feature we love that makes this set very versatile. It's the ankle straps. Keep the firm side up if you demand response when you're tackling more technical lines. Or invert the Ride C-8 Bindings so the other side of the strap is up for more playful, flexible movement.
Price: $319.95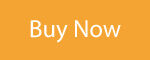 Better sound the alarm, because the rapid response of the Union Atlas Pro Bindings is all about urgency. Quick to facilitate here, there, and everywhere you point it, these lightweight boot huggers straight up perform all over the hill. Canted footbeds, bombproof ratchets, and a rigid flex all team up to put you in position to slay whatever comes your way.
Union is a big name in the snowboard binding game, but the Atlas Pro is actually a newcomer to their lineup. Fresh off the rack, but quick to make a name for themselves, this set oozes edge-to-edge power. It all starts with the Stage 7 Atlas Duraflex CB baseplate. This thing has been engineered as the toughest base in the Union catalog. Suddenly responsive, Duraflex CB nylon runs the show and is basically indestructible. The Union Atlas Pro Snowboard Bindings comes with a lifetime warranty, and every other aspect of these bindings insist you spend your life destroying each and every piece of the mountain.
Price: $449.95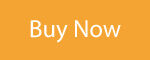 Yup, a second entry in the best snowboard bindings is well-deserved for Union. Their Ultra bindings are just so good year in and year out that we couldn't help but include them here. The Union Ultra Snowboard Bindings are an excellent choice for freestyle-focused snowboarders as all the pieces of these bindings come together to form a sort of suspension system that lets you load and unload power at will. All that extra pop means you'll need some bonus cushion for those landings, and Union delivers underfoot as well.
With a medium flex, the Ultra is nestled comfortably at the intersection of Playful and Responsive. Much of the performance can be attributed to the Ultra Duraflex ST highbacks, which are fresh out of the Union labs. It's a molecular highback that includes a bushing to amp up the freestyle flex while still delivering plenty of power from edge to edge. This edition of the Union Ultra has re-written the definition of how freestyle bindings should perform.
Price: $299.95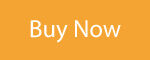 Every aspect of the Nitro Phantom Bindings blend together to deliver an elevated all-mountain experience. They are lightweight and comfortable, yet bombproof and responsive to keep you feeling 100% while riding with full confidence. This mid-stiff set shines in all conditions across a variety of terrain.
Dual Air Dampening in the heel section sucks up shock and canted footbeds alight your joints to keep you going strong all day long. The mini disk snaps into place thanks to the Angle Lock feature to make mounting the Phantoms easier than ever. The ratchets and buckles have a premium, dependable feel. Reinforcement cables in the straps act as an insurance policy against breaks, and the toe cap is made of Vibram EcoStep Rubber to complete the snug fit. You'll always be on your A-game with the pro-caliber Nitro Phantom Snowboard Bindings.
Price: $349.95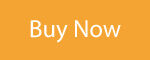 Power, comfort, and style are on full display with the Kemper Freestyle Snowboard Bindings. Just as their name implies, this set is a mid-stiff all-mountain maven for riders who can't help but inject an infectious freestyle element into every aspect of their shred game. Just think the move and execute with no lag time between brain and board thanks to the responsive nature of these brightly colored bindings that give a satisfying nod to the 80's.
Looking good and riding at a high level are only sustainable if you're comfortable. Thanks to a couple key elements, the Kemper Freestyle Bindings keep you feeling as good as you look. Both the ankle and toe straps use memory gel to cradle your foot, distribute pressure, and securely lock you in for a cozy ride. We also like the contour of the highbacks that align more fluidly with the position of your legs to maximize performance and keep you feeling fresher longer.
Price: $220.00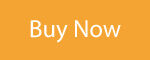 These are our picks for 2023 best snowboard bindings. Which ones are you going to fall in love with this season?