A pair of great snowboard bindings completely revolutionize your ride game. An elite pair elevates your on-hill experience like no other piece of equipment. That fusion of human to rip stick demands the ultimate combination of technology and materials to seamlessly blend your movements with your board.
We put together a guide to picking a pair of snowboard bindings that will work for just abut every style of ride. Check out our picks for the best snowboard bindings of the year:
Why does everyone love a Swiss Army Knife? Because it's the one tool that can handle any situation. The Burton Cartel are the Swiss Army Knife of bindings. Whatever terrain you tackle, this pair is primed to power through. One of the best freeride snowboard bindings offering up stability, board control, and command of each maneuver are yours thanks to the single component construction of the highback and baseplate. There really isn't any slice of the mountain these Burton Bindings can't dominate. Now, if we could just convince Burton to include a corkscrew on next year's model.
Price: $259.95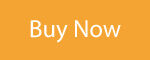 You better come to the resort on an empty stomach, because the Union STR Bindings bring a double dose of domination to load your day with bottomless shred potential. Take this pair anywhere on the hill and they promise to deliver unlimited performance thanks to tough, long lasting baseplates and comfortable canted footbeds that will have your feet lining up for refills over and over again. With a waffle design on the highback and a honeycomb pattern on the straps, this set of Union Binding will keeps you hungry for whatever the mountain can dish up.
Price: $199.95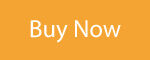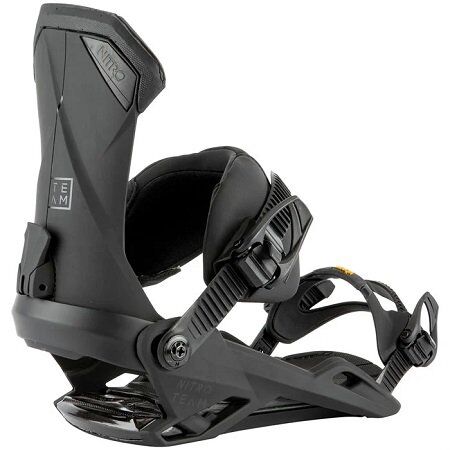 The legacy lives on as the Team line is the best-selling binding Nitro has ever made. This season's edition keeps it atop the podium with a long list of freestyle pros rocking them once again. Forget your blast suit and emerge from your concrete shelter, because the Nitro Team Bindings are absolutely bombproof set of freestyle snowboard bindings. Don't sleep on their responsiveness either as these legends are some of the best out there when it comes to power transmission from your legs to your board. Our favorite feature of the Nitro Team Bindings? It has got to be Nitro's airbag in the heel for supreme dampening. (Full disclosure: it was REALLY hard to pick a single favorite aspect since this pair flexes so many great features), a great pair of Nitro Bindings. One of the best all-mountain snowboard bindings for 2021.
Price: $269.95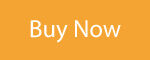 Ignite your day on the hill with the Flow Fuse Bindings. Quickness and comfort are front and center for this pair due to the combo of the Reclining Highback and the Fusion PowerStrap. Cruise off the lift and be the first in your crew to strike while everyone else is still fumbling with their traditional straps, buckles, and ratchets with these Flow Bindings. That expanded EVA layer of the Fusion Exo-Kush cuddles your boots to keep you cozy for a full day of getting after it. Burn bright run after run with the Flow Fuse all mountain bindings.
Price: $269.95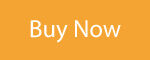 What do you get when you combine equal parts responsiveness, flexibility, performance, comfort, and durability? You have the perfect formula! The K2 Formula Bindings are the do-it-all champions of the lineup with strengths in every major category. If you had to fathom a weakness for this set, it's that they don't know when to quit. The seamless canted EVA footbeds found on these K2 Bindings will keep you going strong from first chair until ski patrol chases you off the mountain at sunset. Everything you need and nothing you don't, the K2 Formula Bindings are part of the winning equation for shredders of all different levels and ride styles.
Price: $229.95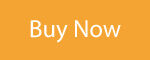 When it comes to snowboard bindings, you've never seen anything quite like the Salomon District Bindings. Featuring a flexible heelcup, (yes, you read that right – FLEXIBLE), these Salomon Bindings are truly pushing the boundaries for what you thought you knew about snowboarding. The SoftHeel cup and ShadowFit tech facilitate a more natural connection to your board with a better fit and more natural flex that expedites power transmission. All the support you need while offering the option to terrifically tweak out your freestyle moves, the Salomon District Bindings must be ridden to be believed.
Price: $249.95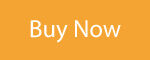 Rome has a reputation for outfitting their bindings with customizable features so you can adjust them to fit your preferences. The Rome Vice Bindings are no exception. The PivotMount option of the ankle strap allows you to pick the position that the strap hugs your boots. Move it up for more responsiveness or slide it down to get surfy. You can also rotate the highbacks to align with your heelside edge for more potent transfer of power in these Rome Bindings. Everybody has their vices. Make the Rome Vice Bindings yours.
Price: $289.95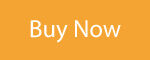 NOW has converted many a shredder into lifelong fans with their Drive bindings, and it's not just because of the lifetime warranty. By taking some of the core concepts from skateboarding, the Drive enlists Skate-Tech to maximize power transmission to deliver a freeride experience unlike anything else on the market. A little on the stiffer side, you can expect a truckload of response with NOW Bindings even when you are accelerating through technical terrain. The convertible Hybrid Flipit ankle straps give you options to customize your favorite fit and functionality on a whole new level. If you want a high-performance, uncompromising binding, shift into the NOW Drive Snowboard Bindings.
Price: $369.95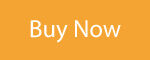 Everything about the Jones Apollo Bindings just screams premium. This is a high end product with top talent in every component. From the precise board control delivered by the Flax Carbon highback to the luxurious comfort found in the triple-density EVA foot pillow, advanced riders will be able to powerfully dismantle any line they lay their eyes on time and time again with zero reservations thanks to these Jones Bindings. Take your pick of Surf Mode for a loose, playful, tweaky setup, or maximize responsiveness in Freeride Mode. Slay everything under the sun with the Jones Apollo bindings.
Price: $499.95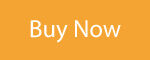 Ride brings an all-new design to their C-Series this season with the C-6. It is focused on providing an ultra-smooth experience in all types of terrain thanks to the materials and technology underfoot that feature impressive dampening properties. The Slimeback Highback only adds to the smoothness and dependability that comes standard in every pair that we come to expect with Ride Bindings. Whether you want to dial your style in the park or charge the chutes in the back bowls, the C-6 bindings from Ride offer unreal versatility that gives you the confidence to crush it anywhere.
Price: $249.95