Ah, the Malavita. You know it. We love it. Burton's team fave is one of ours too this season. Yet again, these bindings live up to their reputation of being one of the most seamless ways to marry your boots to your board. This iteration of the Burton Malavita Bindings is committed to comfort, so kick back with the Heel Hammock and Hammockstrap. Want to tweak things out in the park and beyond? Go with the Vape Cloud color option to get those winged hi-backs so you can dial your style up to 11. No matter which Malavita you choose, shred with the confidence.
Price: $319.95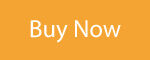 When ease of entry is what gets your motor running, hop in bed with the lively Flow Fuse. This versatile all-mountain binding goes everywhere and says no to nothing. Just slip your foot in, rear entry binding style, slap up that highback, and tackle any terrain that looks attractive. Enjoy a mild amount of canting to enhance your comfort and boost your performance. Most people who dig the Fuse will tell you about how they applaud the power transmission and energy transfer of thethis binding, so we thought we'd mention it too. Back again for another season and improved on all levels, the Flow Fuse Bindings deserve your consideration.
Price: $259.95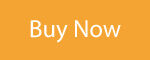 Peak performance, power and precision are yours when you join forces with the Bent Metal Transfer bindings. No matter where you like to ride, these binders are thirsty to thrive. It all starts with the Magnesium Fiber Drive Plate that is the foundation for success in any conditions across all terrain. Throw in the luxurious comfort initiated by the advanced footbed and you've got a set that keeps you feeling 100 all day. Lunch break? What's a lunch break? The Bent Metal Transfer Bindings knows of no such thing as it drives your ride sesh from first to last chair.
Price: $289.99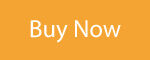 If you don't know Fix yet, then do yourself a favor and familiarize your feet with the Magnum bindings. While they may have a bit of a freestyle leaning, this pair won't let you down anywhere on the mountain. The groovy gel injected straps are wicked comfortable and you can customize your favorite fit with all kinds of adjustability. Fix even offers a lifetime warranty on the base and buckles. If they're that confident in their bindings, then you should have no hesitation mounting the Fix Magnum Bindings and having your way with the whole hill.
Price: $229.95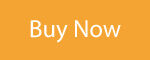 This ain't no one dimensional slice of hardware. The Arbor Sequoia women's bindings get back to their roots and they do it all with style. The intelligently designed asym highbacks combine with the System X baseplate to unleash an experience worthy of the goddesses of winter themselves. We're also big fans of the little feature that keeps your ankle strap out of the way to make buckling in incredibly convenient. Every facet of this set was designed to maximize your ticket/pass investment. Durable and comfortable simultaneously, these bindings are primed to deliver season-long performance. Explore every acre of the resort and beyond with the Arbor Sequoia Bindings.
Price: $199.95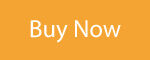 Seize the mountain like a storm bent on destruction in the Rome Guild snowboard bindings for women. With flexibility upon desire and responsiveness when required, this sweet set is your skeleton key to unlock performance across every run (named or not). Normally, the word "ergonomic" is one you'd associate with a fancy desk chair. Forget about it. These highbacks are ergonomically designed to be BFFs with female legs. Then Rome goes and dashes in an EVA SubBase to truly elevate the elegant comfort underfoot to insist upon all-day coziness. Meditate all you want, but the only thing that can take you to a higher level is the Rome Guild Bindings.
Price: $269.99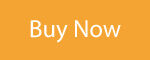 The Union Falcor combines premium materials and top tech to deliver a binder that Travis Rice is proud to call his own. And if T-Rice digs these, then you better believe you will too. They are the ideal balance of lightweight, yet incredibly strong materials with a base that dampens any unruly chatter. This year's model features a more supportive ankle strap that zooms this pair into the realm of perfection.
Price: $349.95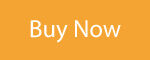 If you've developed a habit of snapping highbacks or cracking healcups, the NOW O Drive bindings will put a firm end to that nonsense. These bad boys are most definitely in the running for strongest bindings in the world and have even been spotted working out with Mr. Schwarzenegger himself. While they may be best known for their superhero strength, the NOW O Drive Bindings are able to maintain a remarkably low weight and even create one of the most intuitive rides you'll ever experience. If you're looking to combine top-of-the-line burliness with insane amounts of performance, get these bindings (from) NOW!
Price: $499.95