Also on the stiffer side, the Now Drive Bindings are another favorite when it comes to dominant freeride boot huggers. Designed as a collab with big mountain legend Jeremy Jones, these binders are as responsive and intuitive as it gets. They deliver a natural board feel that really put riders in synch with their stick and basically eliminate disruptive chatter. Wildly durable, yet impressively comfortable, Now has upped their game and seriously delivered a product that refuses to back down from any line. Shift your ride game into overdrive with these primo pieces from Now. One of the top-rated all-mountain snowboard bindings out there.
Price: $329.95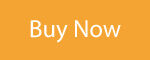 If you're the type of rider who doesn't limit themselves to one part of the mountain, then the Union Strata Bindings are for you. These bad boys straight up get it done in the streets, backcountry, and resorts in your backyard, below the equator, and overseas. No matter where you ride, the Strata it up to the challenge. Their flex is somewhere between medium flex and stiff, and they feature a futuristic baseplate that is lighter and stronger than anything else out there. It's risky to hang the word "flawless" out there, but screw it, we're doing it with these all-mountain beauties.
Price: $279.95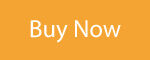 While they have long been solid players in the snowboard industry, Arbor is relatively new to the binding scene. They picked up some buzz last year, and the Arbor Hemlock bindings have returned for a second season with a sequel that's even better than the original. This is hands down our favorite binding for the price. At an entry level cost, it's actually a premiere piece of equipment that delivers advanced level performance to satisfy the demands of even the more gnarly riders. Arbor slaps an impressive warranty on these things because they aren't going to fall apart on you. Catering to the all-mountain freestyle breed, the Hemlock features an outsole diffuser and X-Drive baseplate that allows the board maximum natural flex with tons of shock absorption. Lightweight, comfortable, and durable, you can't go wrong with the Hemlock bindings from Arbor.
Price: $199.99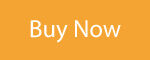 Don't worry ladies, as there are some lovely options out there this year for you as well. If you're looking for a do-it-all snowboard binding that has been crafted with every little detail accounted for, your search ends with the Flux GS Women's Bindings. A medium flex along with a fine balance of responsiveness and playfulness enables you to charge hard from peak to park. The highback and baseplate have both been designed specifically for women, and the Waffle Strap is all amped up on comfort, yet ideal for energy transfer. Everything about these bindings is on point, from the FooTon Footbed that won't succumb to snow buildup to the Tool-less Levers that allow you to make adjustments without asking a liftie for a screwdriver. Even the mounting disc is perfect because it works with every hold pattern! All this adds up to a purely phenomenal binding that will let you flex some serious attitude all across the mountain.
Price: $260.00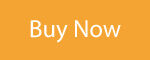 Now you are in the know. Seriously though, there's nothing on the market that has the features found on the of the NOW IPO Binding. What sets now apart from everyone else is the use of a hinge in the middle of the binding. What this does is allow a snowboard to ride like a skateboard with trucks, or better yet a surfboard. These bindings are in a league of there own.
Price: $210.00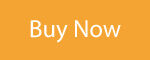 It's a Union, need we say more? Union has been making some of the best fitting, most comfortable snowboard bindings on the market for years. The Union Force Binding features a flexible high back that moves with you, a bomber aluminum heel cup that can take a beating. This is the sort of bindings dudes that ride 100 days will appreciate for its durability and playfulness from day 1. For the price, it will be hard to find anything comparable.
Price: $249.95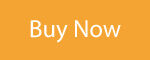 The best selling binding in the Burton Snowboards line and possibly of all time is the Burton Cartel Snowboard Binding. Just like a gang, the Cartel Binding hits hard with its black colorway, a medium flex high-back, that works wonders for stomping landings and the super comfy new Hammockstrap, lightweight ankle straps. Toss in some Re:Flex cushioning in the footbeds, and you may just find yourself riding bell to bell on the Cartel Binding.
Price: $279.95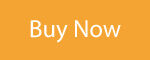 Back again to take a victory lap, the Nitro Team Bindings are a favorite that even a whole slew of pros love. With a full EVA asym highback that cups your boot, an airbag of sorts in the heel to reduce weight and amplify comfort, and plush ankle straps that evenly distribute pressure, these connectors are wickedly comfy. But don't let all that luxury lure you into thinking they weren't built to rip. They are super responsive without being too stiff. Plus, they've even got a grippy Vibram rubber toe straps, some of our favorite buckles, and the crazy convenient angle lock function of the mini disk that snaps into place. We really find it difficult to stop gushing about all the sweet binding features and performance of this team favorite.
Price: $269.95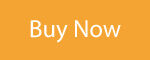 Related Articles: