Best Snowboard Goggles 2023
by Cody Clark
The POC Orb Clarity is an interesting take on ski and snowboard goggle. You very quickly notice the addition to the goggles below the eyes. This zygomatic bone cover is going to be an additional protector for your face on those super harsh and windy days.
POC uses Zeiss for the lens, so you know it's a clear, strong lens with the addition of Spektris (think ChormaPop or Prizm) adding more contrast and depth. They also added bigger outriggers for the sides of the goggles to make them fit closer and tighter to helmets, but almost seam-free on other POC Helmets. These goggles are going to rival most high-quality goggles on the market.
Price: $270.00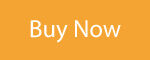 The Revo Bode Miller No. 1's are a comfortable and decently priced option for a men's snowboard goggle with photochromatic lens (one lens that does it all), and mixed with their FLOWPRO anti-fog technology, they are a great option! They have a spherical lens, giving them good peripheral vision, although these are not oversized goggles, coming in at around the medium size range.
The anti-fog is pretty incredible and living up to the hype! This our editor Mike's daily driver when in the backcountry.
Price: $279.99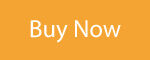 The Giro Contour Goggle is pretty solid, go everywhere, do everything type of goggle with a large frame. With the Vivid lens technology made by Zeiss, bonus lenses, and EXV (extended peripheral vision) added, these goggles have some of the best peripheral vision in any goggles we tested. Smaller faces might want to look elsewhere.
Price: $269.95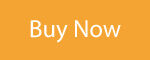 The Glade Adapt 2 is an incredible deal on a photochromatic goggle. At $149, I think it is going to be the best bang for the buck, assuming most goggle lenses with photochromatic technology are $150 or more just for the lens. These Glade Goggles have no crazy tech, go everywhere, do everything, goggle at a killer price! Plus, they guarantee their anti fog coating, which is a big deal.
Price: $149.99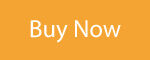 The Bolle Nevada Neo has a lot of the tech I look for in a goggle. It has the Phantom Technology, which is a photochromatic lens, but also includes a super low light bonus lens, and it has the vents at the top of the lens, which I feel helps immensely with stopping fogging on the deep days. Throw that in with the magnetic attachment and a clip to make sure it doesn't fall off as you're tomahawking, and it makes things super easy for changing on the go. There are a plethora of lens color options as well!
Price: $280.00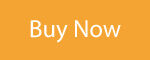 Coming in with an ultra-wide and oversized goggle, Wildhorn Outfitters are somewhat of an unknown brand. At 99 bucks, it's a steal! They offer a magnetic clip to keep the lenses on the frame and offer +70 lens color lens swapping options! If you're looking for an affordable set of snowboard goggles with an endless supply of lens options, look no further!
Price: $99.99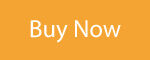 Welp, Gucci says it all. Lindsey Vonn helped build these Yniq goggles. They have encompassed a side window on each side for peripheral views. This gadget is more for the clout than the functionality. Although I'm sure they work just fine, I won't know because they come in at a starting price of $400 and go up to $700. Needless to say, I'm your average ski bum who will not be spending my rent money on a goggle. But if you get that kind of extra quiche, go for it!
Price: $535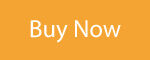 The Marauder is an example of when you have been doing something for a long time, but doing it really really well. The Marauder is going to be a stylish comfortable sleek profile. With their happy lens tech,boosting colors and contrast and their Deadbolt lens locking tech that makes sure that both convenience and reliability are both at the top of the list. All the Marauder Elite goggles include a secondary lens so you have all your snow conditions covered to keep you shredding bell to bell. Thrown in some sweet lens color options and frames from Pros like Erik Jackson and Trevor Kennison and Tom wallsich and it's a no brainer. Coming in at 280-310 it's a great option if you're looking for a stylish tech goggle!
Price: $280.00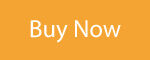 The Smith Mag Imprint is going to be the cream of the crop, a fully custom goggle. If you have had issues getting a good goggle fit, look no further. You will actually download an app that scans your face, which will then 3D print a Smith Goggle to those specs.
With these premium goggles you get the option of choosing both your own lenses and your own strap, so it's a fully custom snowboard goggle. Not to mention the ChromaPop (a lens that adds depth in contrast in low visibility conditions) mixed with the mag, which makes for the top of the line in goggle fit and performance.
Price: $450.00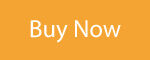 Bonus Goggle:
*Just Because we like to have fun.
Well, if you want to stick out on the mountain, look no further. They are expensive and unique. Just look them up for a good time. It's a cross between burning man and skiing.
Price: $480.00