You may have noticed that this innovative speaker idea was already on our list of best headphones however, this is the next version of sweet ear cups. Introducing the Chips Bluetooth Helmet Speakers version 2.0 Bluetooth Helmet Speakers. Two years ago, the original version of these headphones for snowboarding blew our minds and now we can all listen to the top tracks, podcasts and ebooks on the mountain. If you love music to ski or snowboard to, your helmet will never be the same. Brace yourself – you can enjoy 10-hours of playtime, 2-button control system for phone calls, universal snow helmet compatibility and a built-in microphone so you never need another set of speakers. Skip earbuds and add the Chips Bluetooth Helmet Speakers version 2.0 Bluetooth Helmet Speakers to your 2020 gift list. This is the best snowboard helmet headphone inserts option on the market.
Price: $219.95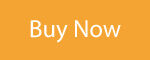 This top-selling earbud is a must-have for any bass lover. Boost your performance in the backcountry with the massive bass response of the system inside the SkullCandy Smokin' Buds 2. Back for the second year in a row, the Smokin' Buds 2 from SkullCandy are on our list because well let's be honest, you would blow out the speakers of any lesser made earbuds. Go ahead and treat yourself to these Smokin' earbuds unlike another on the market today, for music you can feel. The SkullCandy Smokin' Buds 2 deliver reliable quality even on your bassiest tracks with Bose speakers and a soundsport wired headphone design for comfort. Manage your music and your calls with an inline remote with a built-in microphone. One of the best in ear headphones for snowboarding from a brand you can trust. A true snowboarders headphone, everyone has a pair of these stashed away someplace.
Price: $29.99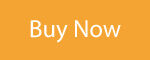 Use this set of audio chips instead of headphones when you want to go hands-free. Wearing a helmet and protective layers can be too much to take on plus set of headphones with a chord. Enjoy the freedom of multi-tasking on the mountain and other areas you adventure in the backcountry with this set of Sweet Protection Audio Chips Snowboard & Ski Helmet Headphones. Wired to fit your helmet they are your perfect match. Add them to this year's wishlist and pack them away for when you want to escape into true audio-compatabitable sound. Add your favorite playlists, use a track to get stoke for your next line or just chill on the chairlift because you don't even have to take out your phone. Controlling your Sweet Protection Chips is easy-to-do with the audio cable. Made for audio-compatible helmets and music lovers and riders of all ages.
Price: $19.99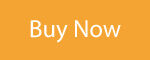 Bring more energy into your ride with the full sound of these Bose balanced speakers. Delivering music with a comfortable secure position even when you are ripping hard lines on powder or adventuring through the backcountry, the SoundSport headphones from Bose will still drive you. Reliable base thumping energy comes from these in-ear wireless headphones made to survive your deepest sound with Bose clarity. Enjoy your ride, your music and your phone calls with no wires in the way. Additional features include sweat and weather-resistant design, StayHear tips for ear comfort, inline mic and remote making these a great pair of snowboarding headphones.
Price: $129.99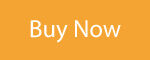 Beats by Dr. Dre Powerbeats Pro headphones are on everyone's wishlist one of the top picks for wearing headphones snowboarding. Ask Santa to check it twice to make sure you have a set of the hottest headphone item: Dr. Dre Powerbeats Pro. Known to be one of the best wireless headphones offering the highest-quality sound, battery life, connectivity and comfort, the Dr. Dre Powerbeats Pro are the Editor's choice for obvious reasons. Starting with the sleek carrying case that also acts as a charger, these headphones slip into your pocket and pack hi-tech, booming sound plus epic battery life. Inside that little earbud you can slap any beats you want – they are all Dr. Dre approved. Look forward to the 2.0 version of this classic set of earbuds in September 2021. The Dr. Dre Powerbeats Pro 2 are sure to be even better than the original. Get yourself a new pair and share the experience with a friend, then check back with us to tell us how hard they rock.
Price: $249.99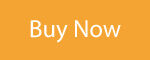 In the past, headphones used to hold you back with a clunky chord. However, as music lovers we made the sacrifice and dealt with the pulling and tugging – back then. Today, you can experience the joy of movement on the mountain with the Sennheiser CX SPORT In-Ear Wireless headset. Try these modestly priced headphones with high-quality Bluetooth technology and a lightweight, sweat and splash resistant design ideal for outdoor sports and adventurers. Enhance your listening with the multi-connection capacity of the CX SPORT. Now you can synchronize two devices simultaneously, while Bluetooth 4.2, Qualcomm® apt-X™ and apt-X™ Low Latency gives you the freedom of uncompromised sound in true Hi-Fi. Use the 3-button remote and effortlessly swish through powder while answering calls or listening to music. One of the best earbuds for snowboarding in terms of sound and tech features available.
Price: $129.99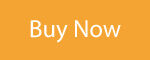 There are so many different choices when it comes to headphones. While a lot of headphones look similar, not all headphones are made to handle your favorite tunes. In fact, you may already know that the Aftershokz Trekz Air headphones were already on our list of the best headphones, but we added them again. That's because the open air lifestyle requires these open-ear headphones to allow you to get into your favorite sport. Enjoy the headphones that will work as hard as you do for the music you love. The open-ear design isn't the only feature of the Aftershokz Trekz Air headphones. They also include ultra-lightweight construction, comfort, dynamic sound range so they are ideal for hard training and people on-the-go. Other features include Bluetooth 4.2, IP55 water resistant rating and a 6-hour battery life.
Price: $119.95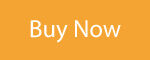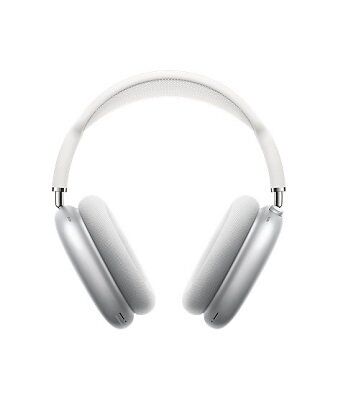 Make musical magic with a stunning set of AirPods headphones from Apple. You can immerse yourself in high-fidelity audio all year long with this slew of seductive features: adaptive EQ, active noise cancellation and spatial audio, custom acoustic design, H1 chips and advanced software for a breakthrough listening experience. When you really want to zone up you can slip into transparency with the AirPods Max simultaneously listening to music while hearing the environment around you. Take listening to the next level with a theater-like experience for content recorded in 5.1, 7.1 and Dolby Atmos. These are smart headphones made to automatically detect when they are on your head with optical and position sensors. Call on Siri when you need to command your new Apple AirPods Max for your phone, microphones and ambient noise wherever you go. Tell your secret shopper that you want AirPods Max earphones in your favorite of five colors this December 15, 2020. While not a traditional "snowboard headphone" the AirPods Max deliver great sound on and off the slopes.
Price: $549.99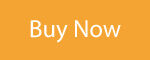 Can you take on a 9 hour trip into the backcountry? Us too. That's why the Cambridge Audio Melomania 1 tops our list of headphone must-haves for 2020. The year is almost over so do not miss the opportunity to share the Melomania with the music lovers in your life. The Cambridge Audio Melomania 1 makes a great gift and while not all earbuds are created equal you may want to know why the Cambridge Audio Melomania 1 are on this list instead of other Bluetooth earbuds. Well… here are just a few of the top features of the Melomania 1: true wireless Bluetooth 5.0, Hi-Fi sound, in-ear stereo earphones for iPhone and Android with portable charging case. Ideal for long trips delivering 45 hours of playtime and 9 hours playback without a recharge. Carry Case holds an additional 36hrs (4 full charges), graphene drivers for deep bass & clear treble, ultra-lightweight (4.6g per earphone).
Price: $79.95