For someone who loves to take their life into the backcountry, the unique Bluetooth helmet speakers from Outdoor Tech are just what you need. Never before could you smash through the park and hit backcountry powder without losing any of your focus or footing messing with earphones. Now, while I like many different styles of headphones, there are some situations that simply call for something more durable, more powerful and definitely more slamming into your dome with your own personal style of sound. I'm talking about the Outdoor Tech Chips 2.0 Wireless headphones. One of the best headphones for snowboard helmets as they are completely compatible with Bern, Anon, Giro, Smith, POC, Pro-Tec, Solomon and Bollé plus more! Outdoor Tech also makes a compatible K-Roo Pouch (not included) for using the Chips 2.0 speakers with regular skate, snow, and BMX helmets so you never have to mess with conventional headphones that get caught up in your headgear again. Other features include one-tap answering and voice command activation to your cell phone, two-button control for audio adjustment, plus a universal battery charger so you can always keep jammin!
Price: $129.00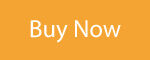 These ultra-light headphones weigh in at about an ounce making them one of the lightest sets of stereo speakers anywhere! You might think that because the AfterShokz Trekz Air Headphones are so lightweight that they can't deliver stellar sound – but you'd be wrong! In fact, these micro-headphones produce booming bass and razor-sharp overall clarity. Other features of the AfterShokz Trekz Air Headphones include flexible titanium wraparound headband band, LeakSlayer™ to prevent sound loss, noise-canceling microphone and Bluetooth Wireless range of 33 ft making these one of the best snowboard helmet headphones with bluetooth. Plus exclusive cone-conduction technology able to deliver the music through your cheekbones so your ears remain open to hearing what's around you. That's so rad! One of the best snowboarding headphones that fly under the radar.
Price: $149.95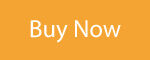 These wireless headphones include a different style than other types. With a rear wrap-around appearance you can experience the secure fit of these Skullcandy wireless headphones. Designed with earbuds that include Bluetooth technology, they also have a sweat-resistant exterior so you'll never catch them slipping. Beyond that, the Skullcandy Method Wireless Headphones also include a built-in microphone so you can answer your phone, pause and skip tracks and also adjust the volume hands-free. Comfortable DualLock earbuds ensure they stay put while you take on the backcountry. Count on up to 9 hours of battery life for the trail and don't worry about playing a song for a friend! These earbuds also include Pureclean anti-microbial gel that keeps them germ-free even when you don't have wipes.
Price: $29.99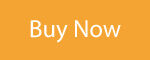 If you have a little extra money to throw at one piece of equipment this year, let it be these headphones. They are so compact that it is impossible to fumble with them much at all. However, if you buy these posh headphones, you have to really be on your hustle to keep track of the tiny earbuds as they are 100% completely wireless, making them one of the best earbuds for snowboarding. These snowboard wireless headphones are smaller than a quarter but they are also worth about $250.00. And the sound they deliver reflects it! You'll know you've got the best earbuds for snowboarding in the game when you hear them play crystal clear phone conversations, superior sounding music and even your heart rate with waterproof Bluetooth technology, background filter, 3 hours talk/music time, a sweat-resistant warranty and so much more! Get these … if you can. These are one of the best wireless earbuds for snowboarding.
Price: $199.00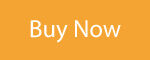 Bone-conducting headphones Powered By Military Special Ops technology giving you the freedom to listen to music without having anything in or over your ears. AfterShokz work by transmitting sound above your jaw bone by way of wraparound headphones. These may be the most unique item we tested all winter, and hands down the safest. You can now be listening to music while riding down the mountain and still have full function of both of your ears. We are extremely thankful that the military allowed this product to come into the public's hands. AfterShokz is also the easiest headphones to wear for a long period of time without risking any damage to the user's eardrum.
Price: $124.95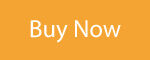 Related Articles: