If going far into the backcountry and stepping up to big lines is your thing a POC helmet could be the helmet for you. The Fornix is lightweight, strong, and has great ventilation. There's a good reason big mountain legend Jeremy Jones (pictured left) trusts this helmet everywhere from Squaw Valley to the high peaks in the Himalaya.
And best of all POC has the MIPS system integrated into the helmet. MIPS essentially mimics your brain fluid, take a hard slam and the soft membrane inside the helmet is activated cutting down on brain trauma, which is a good thing. POC also makes goggles that are designed to integrate with their helmets. This is possibly the best snowboard helmet on the market
Price: $164.95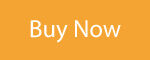 If you already own Smith goggles, this is a no brainer. Smith's helmets and goggles are designed to work together to provide the best fit and ventilation, which directly translates to a comfortable helmet/goggle combination that does not fog up. Year after year this is one of the best-rated snowboard helmets on the market.
The Smith Vantage helmet is ideal for taking laps at the resort, and is one of the only helmets we tested that we could actually hike in without overheating thanks to a whopping 21 vents!
Price: $260.00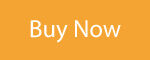 More and more riders are wearing helmets these days. There are many different options available in varying styles, and colors, headphones, or no headphones. So if steez is your thing styling yourself out is no problem. Check out what helmets are available to you and what and find the fit that matches your style.
Why Should You Wear a Helmet Snowboarding?
Fortunately, modern-day snow helmets have made huge strides both in safety and in visual appeal. In fact, helmets have become an important part of serious snow enthusiast's look. Don't be a kook, read up on the best snowboard helmets, stay safe and live to ride another day!
If you don't have a helmet, make it a priority for your own good. If you can't afford it, ask your parents. If that isn't an option, find a way to hustle up some money and get one. Buying a helmet is an investment that ensures increased comfort, and protection from accidents that could destroy a season. So strap on a helmet, and get out there.
Wearing a Helmet Snowboarding is Cool!
Helmets are a key part of snowboarding. There are many benefits to wearing a helmet. Helmets not only increase the chances of a snowboarder's life being longer and happier, but they also possess other advantages that can contribute to a more fun-filled day on the mountain.
Helmets keep your head warm and your goggles securely attached to your dome (you could be riding instead of digging through the snow for your goggles). Many have high-quality built-in headphones (that don't fall out or need to be adjusted). If you're a rider who enjoys shredding the tree's, you can charge through branches and head-butt sticks like a raging bull.
Related Articles: