When it comes to outerwear, people pay so much attention to jackets that a pair of snowboard pants sometimes become an after thought. And obviously people get it backwards. When playing in the snow, your legs are the rockstars. Your legs are churning hard and sweating and you need to keep them from overheating; your legs need to perform their best to control your skis or snowboard despite how cold it is, especially when sitting on the chair.
Waterproofness. So too is breathability, in both cases for the reasons mentioned above. Keeping out snow is key to temperature regulation, but sometimes when traveling in the backcountry the jacket comes off and you only have your pants on. Those two help explain why 5 out of the 10 snowboard pants on our best-of list are actually snowboard bibs.
Whatever you choose from this list of the top snowboard pants, remember one thing: your legs are the most important body part when sliding on snow.
Best Snowboard Pants
Volcom has long been a king of the boardsports world, and that crown has just been solidified with their new L GORE-TEX Snowboard pants. Volcom has somehow managed to keep its core clout while gaining universal praise and boasting top-shelf tech. Of course there's the GORE-TEX 2L outer, the standard for protective breathability. To ramp up the breathability for those sunny Mammoth (or Breck) days, Volcom brings in its V-Science breathable lining which does an even better job wicking away sweat so you can go longer without getting too hot or getting smothered by the notorious leg refreeze.
This is Volcom's Guide Proven Technology at its finest. Inner zips to help you even more, plus a back pocket, a cargo pocket, and tricot-lined handwarmer pockets, especially important when you find yourself in the backcountry actually needing to use your hands. And of course there's their subtly steezy stone butt patch for extra protection. If you're a surfer-skater-snowborder looking to represent and slay all over the hill, go for the big L.
Price: $295.00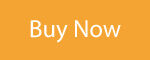 Long has Burton [ak]'s brand been synonymous with the best, and the GORE-TEX Cyclic Short Pants keep up the tradition. The Nylon 70D GORE-TEX 2L shell has been tested in the rowdiest winters, from whatever far-flung escapades Burton's team gets to go on to those notoriously wet and windy rowdy northeastern peaks. The Living Lining functions almost like your own in-pant climate control. But don't get it wrong, these aren't insulated in-bounded pants — Burton's GORE-TEX cyclic are made to keep you protected but also keep you light while pushing beyond your limits.
Mesh-lined inner vents keep snow out and dump your heat back into the snow. Then there are 5 pockets — 2 zippered back pockets, a zippered cargo pocket (with a tool sleeve inside because being a snowboarder means you must always be dialing in your setup), and finally some handwarmer pockets, all seamlessly blended into the distinct lines of the AK pant. And on an environmental tick they use Drydye tech to reduce water usage in the process of delivering their bomber colorways. Burton has been innovating and pushing the limits since they were basically the first snowboarding company, and if you want to be on the forefront past, present, and future, the AK 2L Cyclic is the premium pant you deserve.
Price: $389.95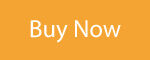 If you want pants that are as simple as they are high-tech, as name-brand as they are respected by outdoorsmen and women, and as functional as they are fashionable, Patagonia's Storm Shift Pants are the solution. As all their bomber outerwear have, Patagonia's Storm Shifts wrap your legs in 2-layer PFC-free GORE-TEX. Then there's the recycled polyester mesh lining in the upper legs to keep the cockles warm. And there's even a RECCO reflector.
The refined fit make a slim fit outline with articulated knees to enable you to ride unabated in this shell pant. As Patagonia tends to do, they've managed to make hardcore leg protectors that perfectly balance the ability to handle the craziest high alpine storms with a stripped down light weight. And then some waterproof zipper pockets that seemingly add no bulk but given that there's 4 of them you can keep all your stash dry and ready. And of course there are vents on these Patagonia snowboard pants as the brand was founded on hard churns into the unknown.
Price: $379.99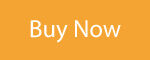 As the final example of "man, isn't snowboarding fun and unassuming," Thirtytwo's Sweeper Pants proudly champion that epic baggy 90s swag we idolized when we first started sliding downhill sideways. It makes sense since it was the brainchild of legends Scott Stevens and JP Walker. While the ThirtyTwo Sweeper Snowboard Pants are baggy enough for your most ambitious jibs, they're still wrapped in 32 Repel 15k waterproofing and breathability. There are then brush tricot lined hand pockets, great for everything from holding your swag to warming up your hands in those thin pipe gloves. We know you're not a slim fit pants guy if you made it this far into the roundup.
There's also a back patch pocket held closed by hardcore velcro, and then zipper boot gussets and shock cord cuff cinches. And as was (again is?) the style, these have some nice drawstring cinches around the waist, to make sure all that spacious movement doesn't result in your pants ending up on the floor. If you're harkening for back in the day, when we dreamed of the next magazine cover and saved up for annual video offering when it was about looking like a counter-culture athlete and not a marathon runner, look no further than 32 (Thirtytwo)'s Sweepers.
Price: $149.99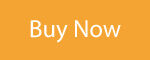 A long time ago, before Olympics and flying tomatoes, snowboarding was fun; 686's Dojo pants bring back that classic wild style. They look like hippy OG counter culture snow pants but bring in all the technology modern innovation can muster. That means 20K infiDRY fabric with DWR. That means Inner Hem 500D lining but no, there's no heavy insulation to relegate these to the resorts.
But look at the features here. The elastic waist band has a drawcord adjustment, making you look like you're snowboarding in The Dude's comfy pants. Baggy and simple, with pockets on the tail. Yet they do sneak in some more modern conveniences, like the Air-Flo Mesh lined inner leg vents. And finally, there are the elastic gaiters, which can even be flipped inside out for some psychedelic styling that will remind you that yes, even when charging hard snowboarding is supposed to be fun.
Price: $199.95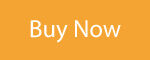 Airblaster has been making snowboard-first gear from day 1, and their Stretch Krill Bib is the most fantastic new offering from them. Start with their burly 15000mm waterproof 2-layer DWR'ed material. Then there are pockets for days – 5 of them on the Airblaster Stretch Krill Bib Pants to be exact. Finally, since Airblaster was founded to be a snowboard company,
This is a bomber waterproof snowboarder's leg cover. With that 2-way fabric making it extra stretchy. The zip down the front has a buttoned flap on top of it to make these Airblaster snowboard pants even more protected. There's a little bit of taffeta lining for those resort hotlaps. And since it has 10k breathability, Airblaster's Krill bibs can handle even the hottest backcountry tours. The Krill Bibs are easily of the best snowboard pants we have tested in years.
Price: $249.95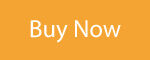 Flylow's Baker bibs are the indestructible, steezy leg coverings we've come to expect from the company. These are ski mountaineering bibs with park style; they can protect the legs that carry you into the rarest air and make you look phenomenal as you descend back down. The Flylow Baker Bibs have Flylow's hardcore Surface 3-layer hardshell with a 20k/20k waterproof breathable membrane. But what all of that means is that these are bombproof pants with a jaw-dropping look.
According to Flylow, the Baker bibs are made more for the resort than the backcountry but that's only because they have a little extra insulation and sturdier fabrics. Which ironically are what make these a dream-sent for people who endure negative-degree starts, windy ridges, and rocky climbs to reach the greatest vistas and untracked pow making these our favorite Flylow snowboard pants. Throw in two chest pockets on the Flylow Baker Bib (one zip, one button, two hip pockets, a knee pocket, side ventilation including one along the outside of the left leg to a Velcro tab allowing for a half-dropseat, belt loops and this is the luxury package of snowboard pants.
Price: $430.00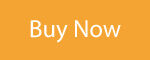 When The North Face first unveiled their Futurelight fabric a few years ago, there were plenty of doubters; if their A-Cad Bibs are any sign, Futurelight fabric is killer. This Futurelight 3-layer membrane keeps out the nasty blowy and snowy while wicking moisture from the most ambitious of tours. But it's not just the material that makes magic.
There's the chimney venting system on the legs too, you know. The suspenders are durable but add to the stretchiness of the material without adding too much bulk, though they have a pretty sick spring-loaded suspender adjustment system. But really, the details are what make the A-CAD one of the greatest snow pants out there.
I'm talking a long sidezip because really you can never get enough air – and because a dropseat is necessary for any big backcountry adventure. Then there are the pockets. Two chest pockets. Two hip hand cargo pockets. Two thigh pockets, one with a beacon keeper clip and pouch system. We're talking no detail overlooked, no need ignored, no desire left wanting out of a pair of leg protectors. The North Face's A-Cad bibs are truly an indomitable backcountry force.
Price: $549.95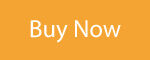 When it comes to slick, epically built leg coverings, 686's Pro 3L Thermagraph Bibs are at the top of the mountain. They've got GORE-TEX Pro 3L membranes wrapped around them for an industry-leading weather-prevention, moisture handling super-system. Then there's their US Special Forces spec Polartec insulation meaning they'll keep you warm on that 0-degree early morning chairlift.
Cross-venting on both sides help to get the heat out with the Polartec Alphas on the butt and the knees giving extra warmth just where it's needed. You gotta love the beacon leash clip in the hand pocket, dual guide pockets on the upper stretch design, along with BOA compatible boot gaiters, including the gaiter and the Lycra panels on the bottom of the pants. And then there's the Hydrastash. It's annoying to wear a hydration pack while lapping the chairs. So 686 has a hydration pack in your snowbaord pants to ensure you get a drink through the hose that comes out the top of the bib. The 686 Pro 3L Thermagraph is simply a marvel of engineering, made for the longest and biggest resort days making it one of the best 686 snowboard pants we have tested over the last decade.
Price: $799.95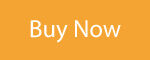 Honestly, I hadn't even heard about Oyuki 2 years ago and now they're blowing doors off the industry, none less impressive than their Goshiki Yamapro 3L Bib Pant. I first fell in love with the company when I heard their name (Yuki means snow in Japanese) and the Yamapro is just as on the nose (Yama means mountain in Japanese). The YamaPro Always Dry tech delivers 20k of waterproofness and breathability in their bomber 3L wrapper.
Every bit of Oyuki gear I've tried is exquisitely built but can handle the coldest, wettest snow. Which is no surprise given that they're founded in Hokkaido, famous for its bit Pacific storms dropping limitless piles of Japow. The Goshiki Yamapro bib keeps the snow out and yet holds to your movements with full stretch. It's like wearing a luxury car wrapped around your core while keeping out snow tsunamis without fail.
Price: $499.95