Socks get a bad reputation for being a disappointing gift, but the truth is the right pair of snowboard socks can give you a better day on the hill. Not only will a pair of snowboard socks keep you warmer than whatever sad tube sock monstrosities you've been wearing previously, but they also fit better. By supporting your foot, and carefully tuning where you get cushion and where you don't, a good sock helps you integrate with your boot more efficiently, giving you better control and improved feel. What kind of socks can do that?
Well, here's what we have in mind-
Best Snowboard Socks
The Weekend two-pack is for people who need to fill out a sock drawer fast. But the Burton Performance Midweight Socks are for people who are focusing on quality, not quantity. There's Merino wool woven into the construction, giving these socks greater warmth even when things get a little soggy. Plus the Sock Lock design helps it stay put, preventing the twisting and bunching that makes other socks such a pain to wear. Are these the best wool socks for snowboarding? We try not to play favorites but if we did, yeah these socks are simply the best.
Price: $28.95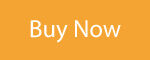 A full day in your boots and on your feet is hard work on your feet. Well, maybe not for you, but certainly for your socks. So the Burton Weekender Socks always come in a two-pack. That way after having a great day on Saturday, you can wake up Sunday morning and pull on a clean, fresh pair.
Price: $31.95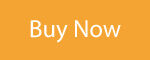 No fancy branding here, just a sock focused on performance. More Merino in this model makes them warmer and more capable in damp environments, and thanks to the built-in Ankle Protection you get rub protection you won't find in other socks. That's especially valuable when you're taking your splitboard out for a tour. Channeled Air Cushioning engineers airflow into your foot, improving breathability for comfort on the uphill, while the Performance Arch Support and Seamless Toe Closure give you comfort and direct boardfeel for your way back down.
Price: $24.95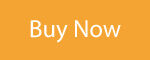 Once again, Merino wool is the star here, just like you'd expect from Smartwool. But the Smartwool PhD Pro Mountaineer Socks do something no other Smartwool can- compression. Not only does this ensure these socks stay put no matter how you move and what boots you're wearing, but they also provide a touch of circulatory relief allowing your feet and calves to feel a bit better after a long day of riding. Plus, the low-profile fit allows for an extremely secure fit with your snowboard boots, minimizing rubbing and improving overall feel and control.
Price: $35.95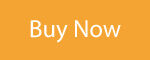 The Dissent GFX Compression Hybrid Socks have a lot going on, so stay with me while I break it all down. There is obviously compression, which helps your circulatory system return blood back from your extremities, meaning your feet and calves stay warmer and feel better after a long day on the hill. There's also specially-placed padding on the shin and forefoot of the sock. This is important not only because it's placed in key areas to give you added protection and a more secure fit, but because of where it isn't. See by not putting padding on your instep or around your ankle, you can get a more secure fit inside your boots, enhancing performance and comfort no matter what type of riding you're doing.
Price: $45.00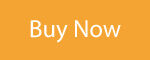 The Vans checkerboard has been a boardsports icon for decades, so there's no surprise seeing it adorning a pair of snowboard-specific socks. What might be surprising is the fact that these are actually a pair of Smartwool PhD Snowboard Vans Checker Light Elite Socks, giving you the high-Merino wool content you expect from Smartwool, as well as a low-profile fit. That means you'll be warm (no matter the weather) but you'll still be able to get a secure fit that eliminates the sloppy feeling you get from other, heavier socks.
Price: $25.95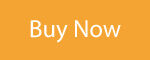 Like everything else coming out of Vermont, the Darn Tough Function5 Socks aren't playing games. They've got the highest Merino wool content of any sock on this list, maximizing the potential of that formidable fiber. But they also pack a ton of material between you and your boot, allowing these socks to provide unmatched support and protection. But they get that fiber in without adding too much bulk, since they use Fine Gauge Knitting (and a True Seamless Construction) to get a sock that FEELS heavy and soft, but actually fits securely without any squish when you lean into your boots.
Price: $27.95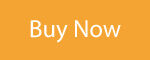 Cold toes are probably the most likely reason for you to cut your day short on the hill, so bringing some direct heat to your feat could be a smart solution. After all, how much could heated snowboard socks cost? Oh, they cost $300? And that's just one pair, which is a problem if you're not the type of person who does laundry every day after they get back from the mountain. And since most people get cold feet due to poor boot fit (which restricts blood flow) rather than lack of insulation (I mean think about how thick your boots are), these are more about covering over a fit problem than actually making your feet more comfortable. So on second thought, make sure your boots fit properly and choose something else on this list rather than buying heated socks.
Price: $329.95