If you're familiar with the art of sliding down a snow-covered hill, then odds are that you've heard of Burton. There's a reason for that, and it's the Process. The stick, the myth, the legend returns for another season of cornice crushing crusades. Thriving throughout the whole hill, the Process snowboard is an absolute master as it continues to shave ounces while cranking the pop. It's a true twin that transforms every aspect of the mountain into your personal plaything whether you choose the Flying V model that leans floatier or the PurePop camber version that gives you unlimited control. Pledge your allegiance to the Burton Process and seize ownership of any run.
Price: $499.95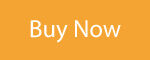 Born in the fires of performance, the Arbor A-Frame Snowboard has never (and shall not) shy away from a gnarly line. Listen, this ATV is a classic, but this year, it comes with a twist. Jump on it while you can, because this model promises to perform whenever high speeds and deep cuts are desirable. Those Grip-Tech contact points ensure your edge hold remains superior no matter how chundery the chunder. A dose of mild taper in the tail enables you to float the pow like a prince while remaining locked and loaded for any bump in your path. This is undoubtedly a power plank that slices through any terrain with authority. Want to crush it all? Bunk up with the A-Frame.
Price: $649.95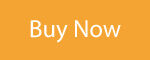 Looking for some direction in life? Meet your guru, the Jones Flagship Snowboard. This directional dismantler of destruction is 10 years in the making, which means it's destined to get under your feet and declare your shred kit complete. The Flagship has been redesigned to insist upon float in the fluffy stuff and demand responsiveness whenever you desire. Elegant enough to blissfully cruise powder with all the personality to crush the crud, this award-winning snowboard is undoubtedly the bees knees. At the end of the day, if Jeremy Jones is all about it, you should have no problem putting your faith in the Flagship.
Price: $649.95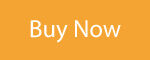 Would you like to set your style free? We've got your ticket. Punch it with the Bataleon Evil Twin Snowboard. If you often find yourself in the park, but wishing you could expand your board's performance to natural features, then this shredcicle has you dialed with its versatility and creativity. This freestyle focused board is undoubtedly destined to punish the park, but has also vowed to unleash its wicked ways upon any slice of the hill that is begging you to get funky with it. Evil twins get a bad rap, but this snowboard is here to set the record straight.
Price: $499.95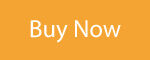 When it comes to women's snowboards, the Salomon Bellevue is gaining traction as a female fave this season, and we'd be remiss if we didn't acknowledge the ascension of this wicked ripper. The unique back seat camber profile allows you to assert yourself anywhere with authority. There is no denying the Bellevue can handle mass quantities of powder, but it also slays everything else. Looking to unleash the meanest euro carve any spectator on the chairlift has ever witnessed? Bellevue. Want to boost that natural hit like it's a perfectly manicured park feature? Bellevue. Need to crush through the crusty crud like it ain't no thang but a chicken wang? Bellevue. The Salomon Bellevue women's snowboard really does contain all the necessary ingredients to positively slaaaaaaaaaaaaaay.
Price: $499.95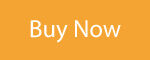 Pouncing on the pinnacle of powder planks, the Gilson Fly Snowboard zooms past all other wannabes with its unwavering dedication to good times in the fluffy stuff. A set back stance between the high-surface-area nose and a submerged swallow tail effortlessly lifts you out of the snow for a surf-inspired ride that refuses to wear out your back leg. The uniquely designed Pow Funnel and Channel deliver extra lift, while a stiffer flex pattern lets you cook up some snappy turns and deep carves. If you're looking for the best snowboard for powder riding, you'll be stoked you chose the Gilson Fly whether there's a few inches of freshies or a metric butt ton of big P.
Price: $989.99