We have gathered the best snowboards 2019 so you can take your pick of these dynamite decks. They say no two snowflakes are alike. The same could be said for snowboards.
Become the pride of your pod with the T. Rice Orca Snowboard from the mad minds at Lib Tech. Travis designed this magnificent creature to be his backcountry partner in crime, so you know it's going to get out there and rage with you wherever you ride. The Orca is at its finest when you set it free in a sea of snow as deep as the Mariana Trench, but it thrives all over the mountain. This directional board is certainly on the stiff side, which keeps it stable at high speeds, and boy does it like to go. It accelerates like there's blood in the water and it's aggressive enough to bring down your own personal great white whale of a line. Featuring a bit of rocker between the feet and serious camber underfoot, the nose is lifted for that pow float, but there is a considerable amount of effective edge that keeps it nimble toe-to-heal on groomers and through chunder. Compact and a bit on the wide side, the T. Rice Orca lets you dive in with confidence to prey upon your terrain of choice.
Price: $599.00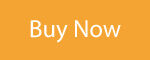 Summit to suds, the Yes. Pick Your Line Snowboard decimates everything in its path. The PYL is a freeride focused board that's really more of a 2-in-1 as it has the profile to float powder AND lay down the most aggressive turns. The advanced tech loaded into this rip stick includes a weightless core that packs stability and pop with a mid/strong flex. Riders dropping a deep carve won't come up empty as the PYL powers through every turn with energy to spare. Speed, pop, and responsiveness push at the seams of this favorite as a blended sidecut delivers massively solid stability when you exterminate the boundaries your own adventure. Refuse to take "no" for an answer with the Pick Your Line Snowboard from Yes.
Price: $599.00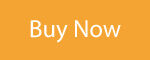 Loaded with versatility and hard-charging power, the Arbor Wasteland Snowboard is back for another season, and this might just be its best yet. Arbor ups the ante once more as they have stocked the Wasteland with the types of tech that advanced riders crave. A rockered profile keeps the nose lofted out of deep snow and an incredibly light core combined with ideal contact points makes this all-mountain machine super maneuverable. Seriously, it must have some mind-reading intelligence installed, because all you have to do is think it and the Wasteland is already responding with smooth turns and plenty of pop. A stiffer flex and impressive edge hold to guarantee that you can tackle technical terrain, but it's not overly aggressive to the point where you have to manhandle it in order to have fun. Mount up with the Wasteland and create your own wilderness of clean lines and good times. One of the best freeride snowboards for sale of all time.
Price: $649.00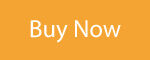 "Excuse me. I'm just going to slip right through here. Pardon. Is this seat taken? Well, don't mind if I do." There isn't much space left on the bandwagon, but snag a spot if you can, because the hype is real when it comes to the CAPiTA Defenders of Awesome Snowboard. This freestyle phenom absolutely punishes the park, but make no mistake as it can massacre the entire mountain. As a true twin with a perfectly mild flex, the DOA features carbon fiber beams through the center that equate to massive amounts of pop and response. Butter, press, grind, and slide your way through the park, but don't forget to really send it off some of the mega hits. A lightweight, yet stable core can hold its own in the hairier terrain, and Kevlar Bound sidewalls beef up the durability so you can push this piece harder than you may dare with other decks. Thanks to its advanced profile, you really do get the power and precision of a cambered board, yet all the predictability and simple turn initiation of a flat or reverse camber board remain intact. A low maintenance base and a surprisingly modest price point round out all the many, many things tasty bits to salivate over when it comes to the CAPiTA Defenders of Awesome Snowboard.
Price: $499.95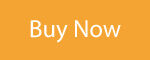 Much more than just your standard stubby chubby, the Ride WARPIG Snowboard is a versatile volume shifted shredcicle that knows how to have fun all over the bump. Like other boards that are a bit on the short and wide side, the Warpig is certainly a surfer, but it's got a freestyle feel that can slaughter pow, hoof it through the trees, and sizzle in the park. This directional rocker is stable, yet lively as it's actually got a pleasant amount of pop without really much of a need to load up. Those Ride Slimewalls mute chatter, plus they really dial up the durability. All in all, this edition of the Warpig is more snarky and snappy than you might expect, but with a medium flex that leads to a lively and stable experience. Far beyond simply a fun groom cruiser, the RIDE Warpig Snowboard is an insanely maneuverable menace that insists on hogging the whole hill.
Price: $489.00