With several resorts having already fired up their lifts and many more preparing to do so in the near future, the distinct aroma of shred is in the air as it wafts down from the peaks that are once again becoming blanketed in our favorite fluffy stuff. So what's your weapon of choice this year? Are you going for a plank that will disassemble the park feature after feature? How about something that'll keep you afloat when the powder seriously stacks up? Or perhaps you're in the mood for a quiver killer that'll thrive no matter what you ride? Whatever you fancy, have no doubt that there are a ton of great boards on the menu season. Here are our picks for the best snowboards of 2017 – 2018.
Stalk your target and execute through flawless precision with this freestyle focused true twin. A blend of everything you could want in a board profile includes a flat section from one binding to the other for stability you can trust, camber underfoot for incredible responsiveness, and a touch of rocker at the tip/tail for a touch of float and a heap of mean presses. That all adds up to a rip stick that's supremely obedient to its master as an agile, but fun board that features a medium flex and lightweight, yet bombproof core. If you're the kind of rider who envisions the whole hill as your park, the Assassin undoubtedly hits the mark. Born to kill and bred to thrill, this bad boy takes no prisoners.
Price: $449.00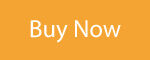 Our other freestyle fave hails from the wizards at Arbor who have done their fans the favor of crafting this board with both a rocker and camber option. So no more fighting, guys. We're all winners here. Regardless of which profile you choose, you're getting a crisp, poppy ride on a true twin with a medium flex and those wide, flat tips that just beg to be buttered, ollied, and nollied in an obsessive manner. Take a glance under the hood and you'll find a poplar core made of 100% sustainably grown trees that deliver droves of durability. The Westmark simply oozes quality craftsmanship that is backed by Arbor's unbeatable 3-year warranty. So go ahead and get wicked with it, because this beast can handle the most twisted run you can fathom.
Price: $549.95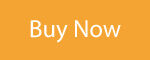 Related Articles: