Forgoing fast and light the Black Diamond Glidelite Skins are hard to beat. You may hear some chatter about people complaining about the skin bag shedding material? Well here's a pro tip: stop putting your skins in the damn skin bag, the best place is folded up inside your internal jacket pockets. Or simply folded inside your pack as the Black Diamond Glidelite Splitboard Skins have a very small footprint when folded flat. These are the faster version of the new brand Black Diamond Splitboard Skins line currently available.
Perhaps my favorite tail clips of any splitboard skins out there goes to Black Diamond for their STS system. Skiers love the STS clips and splitboards now get an opportunity to enjoy them too.
Price: $189.95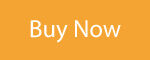 Skins cut to match your splitboard from the factory. That's what you get when you pair Jones Splitboards with Pomoca Skins. The best part about the Jones Pomoca interface is the notches cut into the tail of the splitboards that corresponds with the Quick Tension connector pieces on the skins. The future is really being able to lock your skins into place, Pomoca nailed it with these. The Jones crew spends lots of time on snow, these are the skins they rely on, enough said? These are the best skins for Jones boards. Jones Splitboard Skins are also available in universal models without the Quick Tensioner piece.
Price: $249.95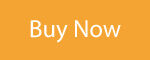 With traction like studded snow tires, just enough glide for splitskiing, glue that hits the perfect balance between sticky and not, and bomber tail clips, the Black Diamond Ascension 140mm is one of the best splitboard skins on the market.
The Black Diamond Ascension Splitboard Skins and their STS tail clip gives you security unmatched by most rival split tail clips. If you can only get one pair of skins, rest assured BD's nailed it. Need to go even faster on the skin track? If so check out the Black Diamond Glitelite Splitboard Skins instead, either way, Black Diamond is making a mark on the splitboard industry.
Price: $174.95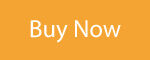 Snap, crackle, and pop. When you first latch down the G3 Splitboard Skin tail clip be careful these thing means business. For reliability in the splitboard skin world, G3 has you dialed with 3 models to choose from. I opted for the Grip as it's the most important part of safely making it up a mountain, and boy do these nylon skins grip. With the added grip the skins get a bit heavier and of course, slower, Glide and Universal materials are also available if you're looking for more speed. The G3 Grip Splitboard Skins stay stuck to your board when you need it most, plus they actually aren't the hardest to pull apart, go figure.
Price: $199.00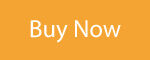 Swiss splitboard skins that share the name of a state in the United States. Montana Splitboard Skins have been one of my favorite go-to pair of skins for years. The Montana MONTAMIX skin combines mohair / nylon for a skin that has tacky grip and nice glide, the do it all sort of skin. The skins take some effort to get as you need to order them direct, available with tail clips or without. Go with the tail clips as they slide on and off nicely and are the same design as the nose clips. One of the top rated splitboard skins on this list for 2020.
Price: $299.99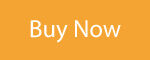 These are the best splitboard skins that you will have a hard time finding if you live in North America. It's been this way for the past 4-5 years since we first started reviewing these skins. Colltex is another Swiss skin manufacture. The Colltex Splitboard Skins are a blend of 65% Mohair/ 35% synthetic materials that offer that nice sweet spot of grip and glide. The glue is hotmelt which really cuts down on the overall weight. And the skins are able to fold up really small taking up very little space inside your backpack or better yet against your chest on the way down. With the hotmelt glue, it's best these skins stay dry, ideally for single-day tours.
Price: $199.99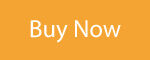 Union teamed up with Kohla to make a pair of splitboard skins, smart move as these skins are epic. These are my favorite skins to use when it's cold like single digits and below. Thanks to a nice mix of mohair / nylon the Union Climbing Skins offer nice grip on the way up and good glide on the flats. I reviewed a pair of these skins a few years back without the Union branding, they worked so well that even when on backward, they allowed me to climb uphill… For real though. The Union Climbing Skins use a traditional nose piece and are easily adjustable in length via the tail clip.
Price: $199.99