The best all mountain splitboard that works as well riding in the backcountry as it does on groomers is the Jones Solution In years past the Jones Solution seemed a bit stiffer and more big mountain focused. For 2021 Jeremy Jones and his teamed designed a board that can be ridden every day throughout the season regardless of where you plan to ride.
Featuring a rocker/camber profile these Jones Splitboards have camber between the feet and a rockered tip and tail. The nose has more rocker for added float since according to Jeremy Jones "most falls in freeriding start from the nose of the board".
The Jones Solution really likes to be ridden in deep snow with its directional shape blunt nose and just enough taper to keep the board in the backseat. Jones splitboards come in a splitboard package with custom fit Pomoca skins that integrate into the notches built into the tail of their boards. Jones Snowboards are some of the best men's splitboard on the market and for good reason. They rip.
Best For: All Mountain Riding
Price: $899.95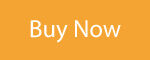 Another splitboard on this list designed with touring in mind is the Lib Tech Split BRD. What you get here is C3 performance with camber-dominate splitboard that still has a little bit of rocker between the feet, it's a Lib after all. With a Polina Wood core, the Lib Tech Split BRD offers a very lively, snappy ride on the descent. The real fun with this boards begins when you point it going downhill.
One of the best splitboards for ripping deep (think PNW) snow featuring a tapered shape, larger nose and early rise makes riding pow simple, fun and effortless. And for those of you riding in icy conditions, you have 7 Magne-Traction contact points that really bite into the snow. A great splitboard made in the United States, by snowboarders and splitboarders like you and I. Maybe a little weirder though.
Best For: Anyone wanted Splitboard made in the USA
Price: $849.00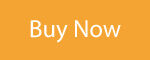 Year after year after year the Arbor Coda Rocker Splitboard makes our list of best splitboards of the year. For 2021 the Coda Splitboard from Arbor has won the award for the best powder splitboard. Riding powder is what we all search out while splitboarding this is this a board you'll want to seriously consider. One of the best backcountry splitboards on this list, perfect for deep snow.
The Arbor Coda Splitboard is built on a parabolic rocker platform. This is ideal for shredding powder as the nose rocker gives insane float as the rocker continues to decrease towards the tail. When putting in a skin track in fresh snow the rocker performed well. However when the board was used in a heavily traveled skin track it slides back from time to time as most rocker splitboards do.
With a nice combination of wood, glass and carbon fiber this Arbor Splitboard has great pop, is easy to control and rides like a solid board.
Best For: Snowboarding Powder
Price: $749.95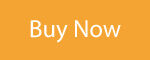 Designed by Bryan Iguchi the Arbor Guch Splitboard focuses a little bit more on the touring side of things. Unlike the Coda above, the Guch Splitboard is built off a camber profile. It's the sort of board you can ride and reminiscence to the 90's. If you weren't riding then, boards were stiffer, offered more pop and lots of power in the landings. Which is exactly the case with the Arbor Bryan Iguchi Splitboard.
On the way uphill the Guch Splitboard is a a beast, perfect for breaking trail, tail guiding and everything in between. With a parabolic camber profile and 4 additional Grip-Tech contact points you get some serious edge hold here. The only thing to keep in mind is with camber like this in a splitboard it was serious bite that might send you scorpin from time to time on these Arbor Splitboards. The trade off is incredible edge hold and stability you can trust at speed. This is a great men's splitboard for burly hardcore riders looking for a big mountain splitboard.
Best For: Touring
Price: $799.95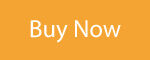 You might be thinking another Arbor? For the first time the Arbor Coda Splitboard is now available in camber version. What this allows is incredible connection between your board and the snow with its Grip-Tech contact points along with a camber profile that makes touringa whole lot easier. I have had a love-hate relationship rockered version in the past. It rides so damn well, but had issues from time to time while touring on icy skin tracks. The rockered version, (mentioned above) is better for touring now but rocker can't compete with camber on the skin track. Never has and never will.
As for going downhill, snowboards in the last few years have been built so playful and fun that most any board will be easy to ride going downhill especially in powder. The Arbor Coda is one of the all time top sellers in the Arbor line in it solid version, the splitboards ride pretty much exactly the same. Thanks to tons of lively wood inlaid throughout the board, the Coda Camber has tons of pop, can be used to hit jumps, spin and do everything the rockered version does. Riding "camber" isn't the same as it was in the 90's. Sure the boards are still stiff but they don't ride like a 2×4 anymore.
Best For: Introduction to Camber
Price: $749.99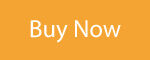 A directional camber splitboard that rides more like a twin-tiped rockered board. That's the magic you get when riding the Burton brand's new Family Tree Hometown Hero splitboard for 2021. This board offers confidence on the way up and down thanks to its camber profile. With a shorter tail and rockered nose this board just has a fun feel to it making it easy to maneuver and effortless to spin, this was an easy pick for best splitboard of the year. A staff favorite.
Mounting a set of Spark bindings to this board is a breeze thanks to Burton's use of the Split Channel System. However, if you run Union Bindings you need to swap out the split channel hardware to standard Burton channel hardware. The channel hardware that originally comes with Burton split boards is raised above topsheet and doesn't work with Union baseplates.
One thing to note: "This snowboard is no longer certified (FSC-C125149) due to a certifying error by FSC™." does this really matter to the consumer?
Best For: Freestyle Snowboarding
Price: $799.95
Not Compatible with Union Bindings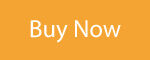 The Weston Hatchet is guaranteed to blow your eyes out of their sockets when you see it. Double notched tips with enough girth to be ridden a few sizes down from your normal pow boards. This board's extra surface area and directional twin shape is tailor-made for those casual, blower days when riding even low-angle pow is heavenly. The multi-radial twin camber profile still ensures you can turn when it gets all variable.
As an extra, the board's sales benefit AIARE, just another way Weston is cementing its place as a champ in the backcountry. And with their unique combo of shape, cambers, and S Weave Carbon, you can rip every angle of bottomless on just a 152. Doesn't get more unmatched than this. Weston Splitboards have become one of the favorites of our testing team, these guys are cranking out quality gear as of late.
Most Unique Splitboard Shape
Price: $949.00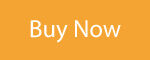 When you need the most powerful, stiffest, sharpest, lightest board for the rowdiest conditions, TahoeLabs' PowFish is your weapon of choice. Carbon camber takes a lot of power in the rider to control but if you've got it, and you like to go fast, this plank will carve the hardest ice and turn on a dime, hold speed at mach 2, absorb the heaviest drops and ask for more.
On the up, its lightness and stiffness ensures that you can move fast and light uphill with extra stability, keeping you charged on the up to slay it on the downhill. The TahoeLabs Phantom PowFish is a board to accompany hard-charging heavies on big missions into the high alpine meeting every condition on the way down. Just be warned of carbon splitboard durability issues if your tough on your gear you may want a different board from the list.
Best Carbon Splitboard
Price: $1,099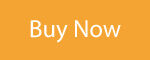 All of these splitboards will sell out this season. Get em before they are gone… This winter there really won't be any cheap splitboards available. Most of these boards are fetching top prices.