I try not to play favorites or put this list of splitboards in any order. However, the Arbor Coda is the splitboard I enjoy going downhill on the most of any splitboard on the market. That being said this board does have some hiccups when it comes to touring, as will any of the boards with rocker underfoot mentioned here. Arbor did set out to "mellow" the rocker near the tail of the board to decrease the amount of space between the backend of the splitboard and snow when touring. When putting in skin tracks the rocker profile doesn't matter as much in fresh snow, but if you tour on icy, steep skin tracks this board may not be the most enjoyable on the way up.
Why do I love this board? The Arbor Coda Splitboard actually rides more like a surfboard, you can ride this board lightly and have a blast. I'm 5'11 150lb so this style really allows me to surf pow without having to think or worry about edges catching. If your looking for a splitboard that can be ridden inbounds as well, you found it. The Arbor Coda has 4 Grip Tech contact points so edge hold is going to be better than other rocker boards you have ridden.
Price: $749.00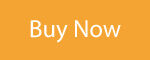 This splitboard is not for the faint of heart, it's not for lightweight surfy riders. It is for dudes that can man handle snowboards. On the way uphill the Rossignol XV Splitboard is as solid as one would expect. The board is stiff, camber and offers really sharp edges that grip on the way up and down.
The reason I don't ride this board daily is it requires a lot of work and energy to ride. If you're competing on the Freeride World Tour and plan on going straight and sending huge, like 40 foot plus airs. The Rossignol XV Splitboard is perfect. If you like to ride tight trees, surf powder there are other boards on this list that would be a better fit. Xavier De La Rue is a gnarly dude, and he's actually not that tall. That being said do you ride like Xavier? If so check out this rigid big mountain splitboard.
Price: $699.95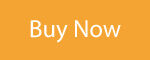 If you want to buy a splitboard package without much fuss, perhaps new to the sport of splitboarding the K2 Marauder Splitboard Package is something to look into. Part of the Backside collection the K2 Marauder Splitboard comes with skins, pucks and hardware for mounting the K2 Far Out Bindings or Sparks R&D's. Similiar to Jones K2 offers custom cut skins for each size board they build. Skins will fail eventually, custom cut skins from the factory will work a lot longer than the DYI job which typically uses a letter opener to cut the skins. At the tip and tail of the board are holes for locking your skins to the board.
The K2 Marauder Splitboard is a directional splitboard with a combination Camber profile. There's plenty of camber underfoot with slight rocker at the tip and tail. The board is incredibly solid underfoot on the way up, it even features a topsheet designed to help with splitboarding, different from most, K2 is using a material they're calling SnoPhobic made of Nylon. What this does is block snow from sticking to your topsheet. If you tour in the spring or the PNW snow buildup is a major issue, extra weight on your skis on the way up simply sucks. That's not an issue with the K2 Marauder. Last but not least this board can be used as a rescue sled if you needed to pull someone out of the backcountry via a rope connected to the holes at the top and bottom of the Marauder Splitboard.
Price: $899.95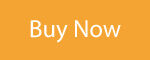 With 10 years of R&D, the Jones Solution Splitboard was from the get-go one of the great all-around splitboards you could buy, and still is. Jones designed a directional shape with camber underfoot and rocker at the tip and tail. This profile thanks in part to the camber offers stability at speed, confidence while turning and has lots of pop. For powder riding, this Jones Splitboard has a slightly rockered tip and tail and a flex rating of 8 of 10. It seems to work most ideally for shredding hard, big open terrain. Big Sky, Jackson, AK places like that with the boards stiffer flex.
The Solution Split has a size range starting at 154cm and goes all the way up to 166cm. With this versatile sizing, there's a Solution for everyone out there. Toss in custom cut Pomoca skins that are sized exactly for each board and you're going to love touring on this setup or any Jones Splitboards for that matter as they all notches cut into the tail to secure the Pomoca splitboard skins to your board. The Jones Solution is like the Burton Custom of Splitboards, a board everyone will most likely end up on at some point in time, and for good reasons.
Price: $899.95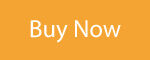 Prior's long history in one of the most storied snow meccas of North America, Whistler, has all but culminated in the Khyber Glass Split. Its big fat nose is sure to keep you afloat while the thinner tail drives through the pow. It's rare for such a sturdy and light board to be only mid-flex, but the Prior Khyber has got a mind-blowing response, whether edge to edge inbounds or trying to sneak around that last tree in the bc BC pow. One thing I love is that it has some camber, going to rocker underfoot, but it's not so pronounced that the board loses hold while skinning.
Prior's Khyber is freakishly light, surprisingly sturdy, and deliciously responsive. Especially if you're riding it in anything from super steep couloirs to trees floating in the deep maritime snowpack. It's why arguably the top snowboarders and splitboarders north of the US border have been devouring the wilds of Canadia on the Prior Khyber for years.
Price: $1,049