Never Summer has been manufacturing handmade snowboards in Denver, CO for over 25 years offering some of the most durable & unique boards on the market. New for 2017/18 is the Never Summer Swift Splitboard featuring a 3/4″ tapered design (the most in the Shaper Series). Along with an early rise nose, the Swift adds a feature and a trend we're starting to see on a bunch of boards as of late, especially powder shapes, the bat tail, better known as a swallowtail.
Clearly, with the Swift's shape, this splitboard can eat powder for breakfast. Here's what Gags at Never Summer had to say about the Swift:
"It's a snowflake crushing machine"
When it comes to surfing big powder days the Swift Splitboard can move buckets of snow. Whats interesting though is the board performs well in choppy, chunder snow too, and even hardpack thanks to the Vario Power Grip sidecut's amazing edge hold. The only hiccup with this board comes when touring as the shape isn't flat under foot; instead, it's a pretty aggressive profile. If you can find a pair of skins that fit right and adjust the way you tour just a bit, the Never Summer Swift Splitboard will surely lead you to deep untracked turns. Available in sizes 157, 162 and 167.
Price: $1,069.00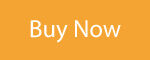 The funkiest shape on this years list splitboards of the year goes to Rossignol for the Sushi Splitboard. The Sushi split is the brainchild of Xavier de la Rue. Do we need to say anymore? This powder-eating machine is just that. If you ever road a Fish snowboard you are really going to dig this shape. With a big ole nose and slight taper, this board will always keep you afloat. It's got a short tail which is surprisingly responsive for this sort of shape.
The Rossignol Sushi is a rockered splitboard with camber underfoot. The board is a bit on the wide side yet can still suck up bumps with ease thanks to rubber inlaid against the edges. The only hiccup comes when trying to stay in skinny skin tracks; otherwise, this board is a blast and not just on powder days. Thanks to the use of Magne-Traction the Sushi can hold it's own on icy hard packed snow too. The Rossignol Sushi is available in one size a 154.
Price: $599.95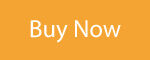 Related Articles: