Eye protection can make the difference between a good day and a great day. Not only do a good pair of sunglasses shield you from eye-damaging UV radiation, but they also reduce fatigue meaning you can stay out longer and have more fun while the sun is high. In fact, most sunglasses are going to be better than nothing when you're in the sun; so stop reading this, grab your shades and get outside.
Unless of course you're in the market for a new pair of sunglasses. Whether you lost your old ones over the side of your SUP, cracked them in half bailing hard on your bike, or just need a new look after wearing your old pair for a while we've got a few recommendations for you to consider in this years roundup of best sport sunglasses for men.
Best Sport Sunglasses
If you're looking for high-tech performance, but with more low-key style, the Spy Helm Tech Sunglasses are the answer. They're built using all the optical quality you expect from Spy, including Happy Lenses that are designed to enhance color and contrast, giving your view an enhanced look that claims to elevate your mood while still providing the sun and UV protection you need. And it packs that into a pair of understated and classic chunky frames.
But don't let the pretty face fool you. There's still plenty of "tech" packed into the Spy Helm Tech frames. Most importantly the removable side shields which help block out sun from entering at the sides, preventing fatigue in extremely-bright, extremely reflective environments like on the water or above treeline on a bluebird day. For warm-weather pursuits, there's channels built into the nose pads and temple designed to route perspiration away from your face for more comfort and better visibility during active wear.
Price: $210.00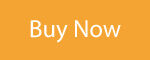 For a more traditional "active sunglasses" look, consider the Smith Pinpoint Sunglasses. They've got ChromaPop technology, their answer to Spy's Happy Lenses, and the Evolve bio-based frames feature a six-base lens curvature. That means the glasses wrap around your face more than true casual glasses, providing improved protection for your peripherals and helping streamline your airflow at higher speeds. But it's not such a tight wrap that you'll look like an alien when you finish your workout and head into town for a beer.
The other thing Smith does to make this frame standout is using TR90 thermoplastic. It uses Evolve bio-based plastics, meaning these frames are light and durable, but also use less petroleum in production.
Price: $149.00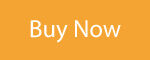 At first glance these ones don't look too different from a lot of sunglasses that you've seen before. The simple black frames are available with a number of different lens options, all of which are polarized to eliminate glare while driving or on the water. But what makes Gatorz Sunglasses different is the ultralight, ultradurable aerospace grade aluminum. Not only does this make these frames lighter and stronger than oil-based plastic alternatives, but it also allows them to be made right here in the USA. In fact, aluminum's unique properties mean the Gatorz Delta's arms are thinner than most other glasses on the market, making it easy to fit under helmets and ear protection.
There's also an upgraded option in the form of the Gatorz Delta Ballistic sunglasses. Fully certified to meet MIL PRF 32432A, Clause 4.8.4 Ballistic Fragmentation Protection requirements, these glasses are a great option for shooters or anyone looking for military-grade PPE that doesn't look like a dorky pair of goggles. Military, veteran, and first responders should make sure to get their generous discount when checking out from Gatorz directly.
Price: $220.00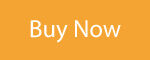 Julbo is a name well-known outdoors because they make glasses, goggles, and even helmets for cyclists, skiers, snowboarders, runners, alpinists … the list goes on and on. But these Meta sunglasses offer something a little outside their norm- these things won't make you look like a try-hard if you ONLY wear them around town. The round shape, minimalist frames, and curved temples all give these glasses a look that's extremely current and miles away from the oversized blockers Julbo is known for.
Despite the fashion-forward look, the Julbo Meta Sunglasses still come with the know-how and tech from their performance line. Their Griptech Inserts ensure the bridge and ear pieces stay put even when you sweat, and the whole thing is designed to still fit comfortably while wearing a helmet. So you can still reach for your Jublos before hopping on your bike, only this time you're looking for lunch and not a new KoM.
Price: $179.99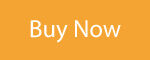 These ones take the fashion-forward approach of the first four and goes in the complete opposite direction. The POC Devour Sunglasses are a classic look, by which we mean they look like something from an early 90s Tour de France peloton. Oversized for uncompromised coverage and an aggressive look, these things give you an absolutely massive field of view while making sure sun can't sneak in any way you're looking. Plus there's Clarity available in most colorways, their proprietary version of the color-and-contrast enhancing technology that's pretty essential if you're planning on using your lenses in variable lighting conditions.
To put it another way, the POC Devour gives you a slightly more toned-down version of the "safety sunglasses" look and performance Pit Viper made trendy a few years ago. They don't have the thrash metal graphics on the front, and they don't have the blocky shape that makes them literally look like safety glasses. But they do have throwback cool, and an absolutely massive field of view with uncompromised coverage in every direction.
Price: $249.00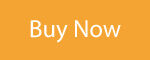 Conditions change, but your need for protection doesn't. So the Tifosi Kilo Interchange sunglasses give you full coverage and uncompromised UV protection whichever lens you pick. And we don't mean which lens you pick when you buy them, we mean which of the three included lenses you choose to put in the lightweight Grilamid TR90 frame before you head out.
Whether it's the clear for low-light situations (think of them as a windshield on your rainy runs), AC Red to enhance visibility in variable lighting (especially useful when trying to read a trail under tree cover), or the smoke-tinted choice for bright conditions, you'll enjoy enhanced ventilation that routes fresh air straight through the frame to reduce fogging, hydrophilic ear and nose pads that stick better the harder you work, and a hardshell case to keep your frames (and lens options) safe and secure when not in use.
Price: $79.95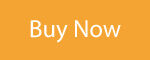 That's a whole lot of name, but there's room for it as the Dragon The Jam LL H2O Sunglasses are an oversized version of a retro style, giving them all the refinement of a classic look while providing the protection and coverage necessary for modern style and active wear. The "LL" stands for LumaLens, Dragon's in-house color enhancement tech, and the lenses also feature a hydro/oleophobic coating that resists both fog and fingerprints to help you keep a clear look at things no matter what.
But the most unique feature of these frames is their H2O floatable technology. Built with the same strength and you expect from active frames, they're injection molded from a lightweight thermoplastic that reduces the sunglasses' density so much that they FLOAT. So put these on your face any time you're heading near the water, and never again worry about a wayward paddle or particularly exuberant fish knocking them off your face and consigning them to Davy Jones' Locker.
Price: $209.00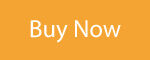 With lightweight bio-based frames, and lenses featuring both polarization and their LAPIS technology that provides protection specifically against the high-energy blue light often missed by lenses that only protect against ultra-violet, the Bajio Chelem Sunglasses are ready to go toe to toe with any other shades on this list. But what makes them different is the styling, as the blocked-off top and rounded bottom of the frames gives them a unique look that is something like an updated version of your dad's old Roy Orbison look-alikes.
Price: $199.99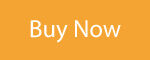 The two-tone look of the Blenders Cool Ambition is what will get your attention as it transitions from a rubberized matte black down to a crystal blue. But what will keep your attention is the price. Literally a fraction of the price of a lot of performance shades, the Blenders Cool Ambition Sunglasses still offer the UV protection and polarized glare reduction to help you enjoy the view at the beach or near the summit.
Price: $49.00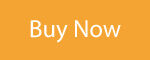 When you absolutely positively need the most protection possible, you want the Oakley Clifden Sunglasses on your face. They're a modern version of the classic glacier glasses, offering extended coverage at your temples and across the bridge of your nose ensuring no light sneaks in around the sides. So the only light you'll be getting is through the front, where Oakley Sunglasses' PRIZM technology offers color and contrast enhancement in addition to the glare-busting polarization and UV protection you expect.
What makes them really stand out though is around back. Clever two-part earpieces open to secure the included tether, letting you secure your lenses in difficult alpine environments so you'll be able to retain them even when your belayer gets a little sloppy with the rope.
Price: $210.00