If you think of trail running's relationship to "road" running, it's kind of like the relationship between mountain biking and cycling. Obviously there are similarities between the two disciplines, and getting better at one will generally make you better at the other. But the comparison goes further. If you consider how the mountain bike has become the "default" bike for so many people, due to the more comfortable riding position and a design that's more capable of handling less than ideal road conditions, there's obvious parallels in trail running shoes.
Trail runners are of course great for trail running. But since finding favor among weight-obsessed through hikers they're also gaining popularity among hikers of all styles and ability levels. Well lugged, often Vibram, outsoles ensure reliable traction, and the availability of Gore-Tex or other waterproof/breathable materials, provide essential protection in difficult weather.
So whether you're looking to take your Strava account off-road, or just want to go hiking without the weight or bulk of traditional hiking boots, consider these options before you hit the trail-
Best Trail Running Shoes
The Helly Hansen Falcon looks like a more traditional running shoe, but don't be fooled. The brand that invented the waterproof jacket wouldn't send you out on the trail without proper protection, so you get HH Tough-Wear and HH Lite-Frame technologies shielding you from trail hazards and supporting your foot on difficult terrain, making these perfect for any situation where you're spending time on your feet in variable terrain.
Of course as the name implies the Helly Hansen Falcon really shines when you're flying, as the HH Max-Vent and HH Quick Dry technologies will keep you cool and comfortable, and most importantly dry, whether you're working up a sweat or keeping to your training plan through difficult weather.
Price: $140.00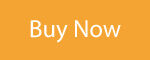 HOKA first made a name for themselves as a reaction to the minimalist trend by making super thick midsoles that still delivered a low-drop ride for runners seeking a more natural transition in their stride. And in that context the HOKA Speedgoat 5 Trail Running Shoe is sort of surprising- it hardly looks outlandish at all. It still delivers a low-drop ride (just 4mm), and a pillowy midsole. It's just that everyone has got on board with protecting their feet, especially off-road, that the "massive" HOKA midsole fits in with the rest of the crowd like never before.
So does that mean the HOKA Speedgoat 5 is just another also-ran? Absolutely not! Like all HOKA's this shoe is surprisingly light, coming in at just 10.3oz in the non-waterproof mid style. For comparison my "regular" running shoes, the New Balance 860, weighs 10.9oz. And HOKA beats that weight while still giving the Speedgoat 5 a Vibram MegaGrip outsole, protective toe rand, and double layer engineered mesh construction for durability AND breathability. And of course that comfy, cushioning HOKA midsole.
Price: $155.00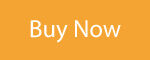 Saucony is another "traditional" run brand that takes trail running seriously, as evidenced by the Saucony Peregrine 13. This aggressive trail runner has been in their lineup for over a decade, perfecting its design to deliver some of the best traction on any natural surface. It has a PWRRUN foam midsole, delivering road-proven rebound and cushion in off-road quantities, and a seriously lugged outsole that ensures you find traction every step no matter the conditions.
Price: $140.00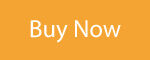 If you're reading this list, you probably already spend a fair bit of time on trails. And if that's the case, you probably don't need an introduction to the Altra Superior 5. Built by the brand that arguably kicked off the trail-runners-as-hikers trend, these shoes have so many boot features that they might be more capable than your go too hikers. They've got Trailclaw lugs strategically placed around the MaxTrac outsole, ensuring grip and reliable push-off in every stride, and FootShape construction gives your forefoot room to flex, improving stability and comfort as you log your mileage. There's even the signature GaiterTrap, allowing Altra's lightweight strapless gaiters to attach effortlessly to your shoes, meaning boots don't even have an advantage in debris protection.
But the real impressive part is how the Superior 5 does all of this without compromising the fundamental truth that these are running shoes. The Quantic foam in the midsole provides Balanced Cushioning, allowing natural alignment of your heel and toes, and protecting you from trail hazards while providing ideal rebound in every step.
Price: $130.00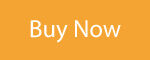 The On Cloudultra is the Swiss brand's entry into this list, which allows you to bring their signature CloudTec midsole off the beaten path. Designed to allow natural flexibility while simultaneously providing lightweight cushion, these individual pods flex to help your foot move naturally through your stride AND help the Missiongrip outsole dig in on soft surfaces for uncompromised traction. Add in a TPU reinforced mesh upper with FlipRelease lacing quick on the trail, quick to dry out, and quick to take off after you finish your run.
Price: $180.00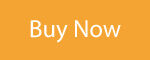 It shouldn't surprise anyone that one of the leaders in mountaineering and climbing footwear also has something to say in the trail running space, so any serious trail runner should at least consider the La Sportiva Bushido II. It features La Sportiva's signature fit so wide feet need not apply, but for people with the right footshape there is no substitute for the supportive fit and feel La Sportiva offers.
That slimmed-down profile also allows this shoe to feel more agile and precise, perfect for picking through technical terrain or maintaining speed when the going gets rough. Add in a midsole built with enhanced cushioning and you'll be doing more with less, and that's always a recipe for greater speed.
Price: $155.00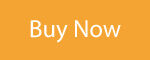 Always the yin to La Sportiva's yang, Scarpa's reputation in mountaineering and climbing is just as sterling as their French competition. They just happen to do it with a fit that's a bit easier on wider feet, and therefore the Scarpa Ribelle Run GTX is perfect for anyone looking for mountain-ready performance footwear.
Built around a rand that was inspired by Scarpa's climbing shoes, the Scarpa Ribelle Runn GTX blurs the line between trail runner and approach shoe by allowing for precise footwork and helping to focus your pressure at the toe of your shoe. Of course this makes for great performance in technical situations, but it also makes this shoe very responsive during the toe-off portion of your stride. That means less energy wasted on lost traction, and more miles under the proprietary Presa outsole.
Price: $199.99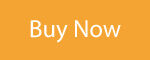 Throwback good looks give the Deckers Z-Scrape SNKOUT GTX Low Trail Runners potential for multi-role performance in your closet. But don't let the stylish colorways distract you, these are still built to protect you on the trail.
The Sorona yarn upper is laminated to a Gore-Tex fabric, making these shoes durable and waterproof, all while using plant-based materials. A Matryx panel under your midfoot anchors the laces, providing stability by holding your foot firmly in place on top of the HX-Impulse Foam of the X-Ponent HD Midsole. Add in a touch of Meta-Rocker and a Vibram MegaGrip outsole and you'll be cruising through the miles with ease, no matter what kind of conditions you find yourself in.
Of course there's no substitute for a good fit, as a poorly fitting shoe is a sure path to discomfort, blisters, and an all around bad time. So whatever trail running shoes you go with make sure they fit right, with the correct balance of support and flexibility for your intended use and the type of terrain you'll be using them on.
But once that's taken care of lace up and head out to enjoy your time on the trail.
Price: $180.00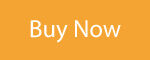 On the other hand the KURU Footwear ATOM Trail Sneaker is really focused on the trail part of trail running. Don't get us wrong, you can find some speed in them if you want, but really they're designed for light and fast hiking. How do they support that? Well, actually it all starts with support.
Kuru focuses on fit first, putting their patented Ultimate Insole under your feet, along with a KURUCloud construction that delivers shock-absorbing cushion in every step. It results in a seriously smooth ride inside the ergonomically-shaped upper, perfect for logging miles at any pace.
Price: $160.00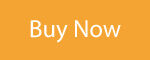 If you're a European reader, this inclusion on our list almost certainly makes sense. But American readers may be surprised to learn that adidas fancies itself something of an outdoor company. Long before they were making snowboard boots or cycling shoes, adidas was making climbing, hiking, and general outdoor footwear and clothing primarily for the European market. Combine that experience with adidas' unquestionable qualifications when it comes to athletics, and you get the adidas Terrex Agravic TR.
Built with adidas' in-house Traxion outsole, and a Gore-Tex waterproof/breathable membrane, these trail runners handle the worst conditions possible so you can focus on picking your line. Because no puddles, no rocks, and no tricky rooty section should stand between you and setting a PR on this loop.
Price: $140.00