Best Women's Snowboards 2020
I'm going to share with you my picks for the best women's snowboards of the winter. With the recent reverse camber/camber technology, boards can be playful without compromising stability, truly creating great women's snowboard that excels in all conditions.
This award-winning Never Summer women's snowboard for 2020 is a slayer! The Never Summer Infinity is an all-mountain board that feels light yet sturdy under foot in all conditions with the original Rocker Camber Profile and a medium flex. You can trust the Superlight core and Carbon VXR Laminate Technology to give you the responsiveness you want at high speeds, and the agility you desire on power with the slightest tweaks.
Ride anything in this popular Never Summer Infinity board and your skills will surely advance to new levels. Slap your feet onto the Vario Power Grip Sidecut with multiple radiuses and extra contact points for extra hold. A flat foot section in the rocker area is ideal for creating an essential point of contact when flexed. When unbent, the board can track straight and not catch due to the unique camber/rocker/camber design. The superb energy transfer through the Never Summer Infinity allows for softer, more forgiving mid-flex torsonial control for advanced riders, and mid-level freeriders.
Price: $479.99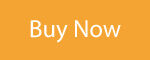 If you are ready to go pro you may need to add the Burton Talent Scout Snowboard to your must-have list for 2020. Made for a more advanced female rider, the Talent Scout women's board is designed with a rocker camber true twin shape. With a medium flex, you can stop out your hardest tricks, and get technical with precision ease without worrying too much about what your board is going to do. You can never know what the mountain will bring, but you can trust what is underfoot when you're strapped into the Burton Talent Scout women's snowboard. There is no need to hold back this season when you have the Talent Scout with you. FSC™ Certified Super Fly II™ 700G Core to give you the ultimate strength, and lightweight for pop and added response for mega shredding sessions.
The exclusive Channel® Mounting System makes it easy to gain control of your stance and your board in a design that is compatible with all of the major bindings. Burton makes the best intermediate women's snowboard on this list perfectly suited for just about all levels of riding.
Price: $499.95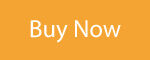 Not for your novice riders, the Arbor Swoon Camber is a cambered board with a directional twin shape. Made for all-mountain and freeride terrain with a medium flex rating.
Additional features of the women's Arbor Swoon Camber snowboard include exclusive system camber ride for extra-crisp pop, upward fenders, grip-tech, thunderhead tip, FSC® Certified Highland II Core, mixed glassing, 360°, fully wrapped sidewall, Recycled ABS sidewalls, sintered crosslink base, recycled steel edges, hand-dyed ash powerply top sheet. One of the best womans snowboards with a 2020 exclusive release of entropy bio-resin plus factory tuning and waxed (ready-to-go!).
Price: $459.99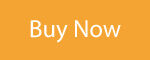 The driving force behind your ride is your passion for the mountain. Take your dedication into 2020 with the GNU Asym Ladies Choice C2X snowboard. Designed from the fearlessness of Jamie Anderson's career, the GNU Asym Ladies Choice C2X snowboard is unreal. For hard-hitting women, this board is specifically made to lend itself to a fun, precise ride that can handle trees, your fast speeds and all types of variable conditions. Show off your skills with Magne-Traction edges that keep you close to the mountain, even on icy terrain. Intermediate to advanced female snowboarders will find the GNU Asym a good fit for all-mountain and freestyle terrain with its comfortable camber/rocker/camber construction.
Additional features of the GNU Asym Ladies Choice C2X include an asymmetrical true twin shape, medium flex rating, wood core, and laminates.
Price: $569.99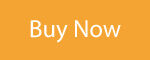 If you are on the mountain you may be craving the comfort of a cozy blanket, but the women's Bataleon Feelbetter Snowboard is even better. You can take on the ice-cold, the soft, fresh powder, and the fine lines of the backcountry with the Bataleon are ideal for beginner riders.
With a directional twin shape and camber rocker type, you can take on all-mountain terrain with the Bataleon Feelbetter women's snowboard. Take on any hill with the exclusive catch-free 3D shaping and Freeride 3BT™ with SideKick™ technology.
Price: $429.95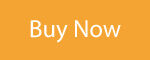 Cast a spell with your ride in the Jones Dream Catcher snowboard. The powder is ready for you with a design just for the ladies. Use the directional rocker profile to float on light powder with a seamless blend of camber and rocker for the softest ride. Made for precision control in the re-frozen slush most people can't handle, you can take on any condition with pop.
This board will make your 202o season the best ever. Take on what you want and make your dreams come true with this ladies' snowboard. Made for intermediate to advanced female snowboarders who crave all-mountain terrain and freeride capability with a hybrid rocker.
Price: $479.95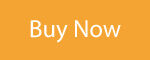 Compare Prices:
Never Summer Infinity Snowboard - Women's