Our picks for last years favorite women's snowboards.  Mountain Weekly News Top women's snowboards award winners for 2020.
Never Summer introduced a new technology which involved having a designated heel-side edge of the board which was the feature of the male snowboard the Never Summer Funslinger that everyone was raving about. The thought behind this technology is to provide better stability in the board by adjusting the pressure points in the heel since more weight is generally on your heel versus toe.
Since the Funslinger got such good reviews, the technology was applied to a female board, the Never Summer Proto Type II. I was able to ride this board for a month last March. I could absolutely see the difference in edge hold, especially in hardpack, making this one of the best women's all-mountain snowboards currently available on the market.
I would say this board is more playful than it is stable and it does float in deep powder. I loved the graphics on this board.
Price: $509.00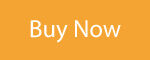 Arbor is a California company that has been making snowboards for over 20 years. What's cool about Arbor's fleet is for some of the boards, they give you the option to chose either rocker or camber. Many companies have deemed camber as obsolete; however, if you like to ride the pipe, lay down fat carvers on groomers, or you're just simply old-school, it's awesome that Arbor provides the camber option.
The Arbor Swoon is one of the best womens camber snowboards on the market and the rocker version rips too. The Swoon is designed as an all-around board with a stable and responsive ride. For a more floaty feel, the rocker version of the Swoon is a great option.
The camber version is best for a more poppy feel and aggressive ride.
Price: $449.00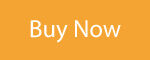 Niche is one of my favorite snowboarding companies of all times, based on the mission of the company alone. The Salt Lake City company prides itself on environmentally friendly snowboards. They use recycled materials and alternative environmentally friendly materials when possible. The Sonnet is an all-mountain women's snowboard.
I rode this board at SIA at Copper Mountain and was really impressed by how it handled. In choppy conditions that day, it was very stable. I could tell it would float deep snow nicely. It was snappy and fun to pop over rollers.
I loved the board and can't rave enough about how great the company is.
Price: $519.00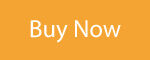 This year's Diva snowboard is marketed as a freestyle board; however, when I told the guys at the Rossignol tent what I liked to ride, they recommended this board. It was surprisingly much stiffer than I thought it would be, and it also had really quick edge-to-edge responsiveness.
I was able to ride it quickly and easily through tight trees. It was a fun and easy board to maneuver.
Price: $499.00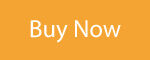 The Hel Yes is the female big mountain board of the Yes line. It is slightly directional and has the "underbite" technology, which is technically on the edges that distribute the weight of the rider so that the edge hold is stronger and a smoother transition of turns. It's a board that handles so well on big lines that it is pro-rider Helen Schettini's board of choice.
It's got rocker in the nose and tail providing for float on powder and camber underfoot which allows stability in the chop. It's a great all-around board for aggressive female riders.
Price: $449.00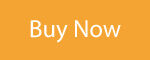 Related Articles:
Compare Prices:
Never Summer Infinity Snowboard - Women's