If you have never had the courage or curiosity to try a yoga class let this list of the 10 best yoga mats inspire you to try it. Yoga is for everyone and so the very idea of having a yoga practice includes every skill level. So, choose your favorite yoga mat and meet your new friends at class, online or stream a flow all of your own on-the-go. Just don't forget one of these top 10 yoga mats!
Best Yoga Mats
If you are an experienced yogi you may need something more out of your mat. Introducing the mat, the myth and the legend: The Manduka PROLite Yoga Mat. Made with over 20 years and thousands of yoga teacher endorsements, this PRO series mat is the #1 product recommended by real yoga instructors. If you are constantly trying to improve your practice, using a PRO series is your key to success. Created with a high-performance grip for a solid hold every time, you can be confident in your favorite poses and the newest, most challenging asanas of your practice. The Manduka PROLite Mat from is slightly thinner than the PRO with a luxurious size and portable design. Formulated to last a lifetime of your practice guaranteed.
Price: $99.99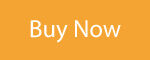 Digging deeper into your yoga practice is easy to do with the performance Gaian Dry Grip Yoga Mat. Made from premium, Earth-friendly materials by a leading brand in the industry, Gaiam mats are made by Yogi's, for yogis. Unlike any other mat you can find on the market today, this may has a top coat that wicks away moisture to improve your grip even in the hottest temperatures. This rubber-free mat is ideal for those with allergies and other sensitivities. With thick and durable cushioning that makes every asana softer for less impact on your joints. If you want a yoga mat that inspires you to have your most mindful practice choose this best-selling no-slip mat ideal for hot yoga. Premium lightweight mat made with 5mm of cushion for comfortable joints. Also a non-toxic option free of harmful chemicals known as phthalates for you, your practice and our planet.
Price: $69.99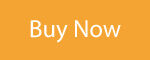 If you want everything possible in a yoga mat it would include cool colors, tight grip, unmatched comfort, and of course eco-friendly materials. Jade Yoga Mats are made with sustainable practices and natural rubber tapped from rubber trees for a renewable sustainable option. Completely Earth friendly, they contain ZERO synthetic rubber,  PVC or EVA. Made  with your best carbon foot forward, JADE also plants one tree for every mat they sell adding up a whopping 1,000,000 trees already. Choose a mat you can feel good about and then perform your daily practice with additional energy and vitality. The Jade Fusion Yoga Mat is ultra-thick for use in yoga as well as pilates, HIIT and other workouts. The 5/16" thick mat gives even more motivation to meditate.
Price: $134.95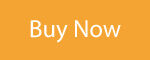 You never have to be without a yoga mat, so you can take your practice anywhere. Use the Jade Travel Mat in any environment to explore more ways to enrich your yoga flows. Travel to exotic destinations or just stash your travel yoga mat inside of your car for impromptu yoga sessions. Let your yoga practice take you where your heart desires – just don't forget to take your travel yoga mat with you! You can elevate your yoga practice to the next level as you advance your postures and asanas in nature, on-the-go or as you travel. Remember that when you purchase a yoga mat from JADE, the company plants one tree for every sale. Today, Jade has planted a whopping 1,000,000 trees which makes their products the best yoga gift for your friends, family or workout buddies.
Price: $64.95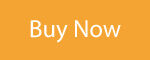 The Manduka EKO Mat delivers 6mm of thickness along with a naturally grippy surface for sticking your asanas – anywhere! The eco-friendly, biodegradable rubber yoga mat is made from non-Amazon harvested trees to support our planet while you practice yoga. Features of the Manduka Eko Yoga Mat include over 4 years of development by real yoga teachers, ultra-durable natural rubber, no PVC, non-AZO dyes, 99% latex free and eco-friendly production methods. This all-natural rubber yoga mat is easy to clean with just water and a soft cloth so you can get high performance without the high maintenance.
Price: $79.99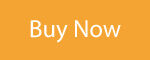 One of the most popular yoga mats is this exclusive release from Synergy. The Synergy Hot Yoga mat features a proprietary design that includes the best of both worlds all in one mat. The 5mm bottom surface holds you down while the upper layer features lush, non-slip microfiber towel material. The dual experience of this type of yoga mat is unlike any yoga towel for the most comfortable and sturdy practice you can have. Experience your postures without the fear of slipping, bunching or a loss of grip because you can have it all with thi mat. Free from latex, silicone, rubber and toxic phthalates for your eco-friendly lifestyle.
Price: $59.99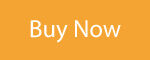 There are a few must-have specifications for a quality yoga mat: eco-friendly, non-slip and comfortable. You can count on the Hugger Mugger Para Rubber yoga mat to deliver what you need in stability and support for your most challenging poses. Inhale and exhale on the Hugger Mugger Para Rubber yoga mat in a range of colors to express your fashion and lifestyle. ¼" inch of thickness offers excellent cushioning and shock absorption so you can rely on it as part of your practice for years to come. Ideal for regular or hot yoga with a durable woven-like, rubbery super grip underbelly. Love the planet, love yourself and love your practice with this sustainably made rubber mat made from non-Amazon sources.
Price: $94.95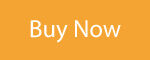 You may already know that your joints can suffer from pressure and stress during yoga. While it takes time to develop strength in your mind and body exercise practice, this Lululemon Five Reversible yoga mat is ideal for cushioning your hands, knees and feet as well as your elbows, hips and sitz bones. Featuring a natural rubber base, textured grip, polyurethane top layer with moisture absorption along with an exclusive antimicrobial additive to reduce lingering smells, mold and mildew. The soft yet durable 5 mm thick mat is designed to be used in yoga however, you can also use this ultra-thick mat to cushion your body during any type of exercise you choose in a range of colors. Go, get your OM on!
Price: $78.00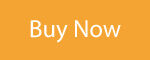 You might find the best yoga mat reviews online but you will not be able to know for sure that the gear delivers until you read it here. Today, there are so many fads, new brands and old yogi's that vouch for brands you may never have heard of. Regardless of your choice of yoga mat, block and other gear you can find the best feedback right here.
Five Below Yoga Mat
Yoga is not an exercise for rich people, ancient people or people that smell funny. Yoga is for everyone! You can enjoy practicing any type of yoga that you want indoors or outside with this affordable yoga mat exclusively for fiveBelow. The series-8 fitness yoga mat is made in a variety of bright colors and different geometric prints to help you sparkle and shine. Featuring non-slip gripping texture on both sides of the mat, the thick 5 mm of ultra-cushy padding makes any exercise more comfortable. Use the hot metallic design of this bright yoga mat to bring your practice to life!
La Vie Boheme Yoga Mat
The La Vie Boheme heavy-duty yoga mat is also lightweight so you can strap it on and take it to any yoga class easily. The latex-free padding makes any asana a little more comfortable with ¼" thickness. The best part about the La Vie Boheme Yoga Mat is the range of styles and colors that you can use to express your own yoga vibe. Try the Santiago style, or the Coco Palm, the celestial, or Havana yoga mat. With so many unique styles, patterns and themes these yoga mats inspire you to go deeper into your mindfulness meditations. Find the style for you!
Related Articles:
Compare Prices:
Manduka Pro Lite