Bikepacking is a great way to spend time outdoors—you get hours of singletrack during the day and spend the night camping wherever you decide to stop. But what do you need to get started? Fortunately, not much.
Take a look at our picks for great bike packing essentials:
Bikepacking Bikes
Obviously, you need a bike. But what kind of bike is best for bikepacking? The cliche, but absolutely true, answer is the bike you have. Modern bikepacking gear doesn't require rack mounts and panniers, so you can haul your gear on just about any bike.
Of course, some bikes are better than others. Most bikepacking rigs are hardtail mountain bikes because they provide stable footing on any terrain without the added weight of the suspension.
You might use a cyclocross bike or even a burly hybrid for the same reason. As long as you can fit everything you need on the bike and it's able to handle the trails you're headed for, it'll work. Some bikepacking trips are mostly on dirt and gravel roads, in which case you might even be able to make a road bike with wide tires work.
Fat bikes are also quite popular among bikepackers, as they offer a lot of versatility without the added maintenance of full suspension.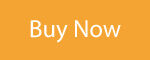 Bikepacking Gear
Possibly the most important equipment that you'll need to invest in for bikepacking is bags. There are three main types of bikepacking bags: frame bags, seat bags, and handlebar bags. Learning how to pack for biking is key, don't lug what you don't need around.
Frame Bags -Frame bags strap inside the main triangle of your frame.
Saddle Packs – They may look a little weird, but seat bags are crucial for bikepacking
Handlebar Bags – There are a few different options for storing gear on your handlebar
Frame Bags
Frame Bags are a good place for heavier items, as it keeps a low center of gravity on your bike. There are several different shapes of frame bags, each of which will tailor the fit to a different type of bike (full-suspension, gravel, hardtail, and so on).
Some don't take up the full triangle and are good choices when you want to still have room for water bottles.
You'll find different configurations, too. This six-liter frame bag from Ortlieb has a single zippered compartment:
Other bags include separate pouches, divided compartments, and places to stash a hydration reservoir (the Revelate Ranger frame bag is a good example). When you're getting started, a simple bag is all you need.
Many bikepackers also use a bag or two on the top of their toptube. Many of these bags include features that make them easy to open and access while you're riding. The Revelate Mag Tank, for example, has a magnetic closure that makes it easy to open and close with one hand:
They may look a little weird, but seat bags are crucial for bikepacking, as they can hold a surprisingly large amount of gear, and they stay neatly out of the way when you're riding and walking.
The image above is of the Ortlieb medium seat bag which, believe it or not, is on the smaller end of the spectrum. There are many different sizes of seat bags, but they're all essentially the same: they strap to your saddle rails and seat post.
Seat bags are often waterproof (or at least water-resistant), which makes them good for stashing extra clothes or your phone.
Some bags also feature a stabilizer rack to keep a large amount of gear from throwing you off balance when you're cornering. But you can also find simpler and more affordable seat bags, like the Blackburn Outpost, which is on sale for $90 at the time of this writing:
If you're thinking of starting with a single bag, a seat bag is probably your best bet.
There are a few different options for storing gear on your handlebar, including rolls, bags, and harnesses. Each of them excels in different areas. For example, harnesses are great for carrying larger items like tents and sleeping bags:
Your best bet is to think about how much gear you'll be carrying and how much storage capacity you'll need. As we'll discuss in a moment, there are some tents that become extremely small and could possibly fit in your seat bag . . . in which case you don't need a big handlebar harness to hold it.
You'll also want to use a smaller, lighter bag if you have a suspension fork. In general, it's a good idea to keep this bag light so it doesn't affect your handling too much. The 22″ Revelate Sweetroll might seem like a great way to hold a ton of gear.
But if you're running a suspension fork or think you might need some extra handling capabilities, a small bag like the Ortlieb Ultimate6 S Plus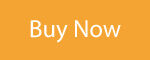 Bike Camping Tent
As you might expect, camping gear is probably the most difficult to pack on your bike. Tents and sleeping bags tend to be very large, and if you want anything like a camp stove or grilling supplies, you'll need to get creative.
Fortunately, backpacking has been around long enough that people have come up with some great bike packing gear.
By using carbon fiber poles, the MSR Reflex 1 manages to get down to an astonishingly light trail weight: only 23 oz. That's one of the lightest tents you'll find. The micromesh canopy and nylon rainfly will protect you from the elements, and with 17.5 square feet of floor space, you'll have just enough room to fall asleep with a little bit of leftover space to store gear in the vestibule.
The Reflex is nonfreestanding, so you'll need to make sure you can stake it wherever you decide to camp. Beyond that, the Reflex is ready for just about anything you can throw at it in the spring, summer, and fall. Of course, this ultra-lightweight versatility is going to cost you.
Think minimal.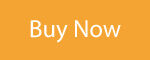 Pack Light
You don't need the latest in ultra-light gear, but keep in mind that the combined weight of you and your bike is going to determine how hard it is to climb hills and how difficult it is to handle descents. You're going to regret packing a full-size camp stove, a carton of eggs, a huge tent, and a bunch of extra food when you're faced with a 1,000-foot climb.
Again, you don't need to spend a huge chunk of money, but by being smart about what you bring and what you leave at home, you can save yourself a lot of weight, which will make a huge difference over the course of your trip. Just keep that in mind when you're packing. Choose smaller options when you have them; like the MSR Pocket Rocket stove instead of the Coleman Triton. A small tent-like REI's Passage 2 is a good idea, too.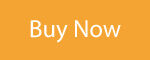 Bikepacking 101
Bikepacking might sound intimidating, but you can get started very easily if you have some camping gear and a bike. Make a campground reservation somewhere 20 or 25 miles from your house, pack up your bike, and go! Even if it's a paved path or a road ride, it'll be a great introduction to bikepacking.
From there, you can decide if you want to go farther away or on a longer trip. It's just a matter of good planning; make sure you know where you're going and how to get there. Make sure you have all the things you need (there are some good packing tips in our Bikepacking Gear List for all your trail needs). Take what you need to be comfortable and safe, and go for it!
As it gets more and more popular, bikepacking is attracting a lot more people, both newcomers, and cycling veterans. The appeal of spending hours in the wilderness on your bike, sleeping under the stars, and powering yourself over a long journey is irresistible to a lot of people, and there's nothing to stop you from getting started. So what are you waiting for?
As you might expect from the name, bikepacking is just like backpacking; but instead of walking, your bike. You get the isolation of backcountry hiking, the thrill and locomotive power of riding a mountain bike, and a oneness with nature that only camping can provide. What more could you ask for?
Just like backpacking, you carry everything with you: food, water, a tent, a camp stove, sleeping gear, extra clothes and tools, and anything else you'd need to camp. The amount of gear you bring with you depends on where you'll be going, how long you'll be out, and what kind of camping you're comfortable with—just like backpacking.
Related Articles:
Compare Prices:
Bikepacking Essentials