What did you think the first time you saw a Black Tesla Model S blasting down the street?  Pretty Sleek, yeh?  That was my first impression putting on the Black Diamond Sharp End Shell Jacket and pulling up the front zipper; pretty sleek.
Black Diamond Sharp End Shell Warmth
The Black Diamond men's Sharp End is a bomber shell that doesn't waste time on frill.  Instead the smooth finish and lack of gimmicks makes this an easy jacket to get after "it" in, whatever your "it" may be.  
First time skiing on Teton Pass, Wyoming,  out in  0°C (32°F) weather had me wishing there was a Velcro, or snap, closure for the neck portion of the zipper.  I like to hike with the neck closed but the chest open to help my body shed moisture.  Instead I wrapped my neck in a pile gator and kept the chest zipper open.  
For my ski descent I was able to pull the hood of the Sharp End Jacket up and over my bulky ski helmet.  But I wasn't able to fully close the zipper over my chin.  I think the zipper would fully close when wearing a smaller profile climbing helmet though.  Note: Honestly, I don't ski with my hood over my helmet but I thought I would try.  
Pros:
Love the flat black and fully taped seems.  Nice to have a shell that is simple and bomber.  Great helmet "hidden" pull tab at the base of the cranium just wish it was easier to hide the pull string once you have synched the hood down.
The zippers on the Sharp End Shell are buttery smooth. 
Cons:
Surprised there is not some Velcro to keep the neck closed if you still want to vent a little with the zipper. On the plus side of that there is no itchy fabric around your face with the zipper pulled up into a full neck gator.
The hidden pull ties are a nice touch and work well with gloves though I do wish the hood pull cord "reversed" a little easier when making the hood full size again.
Overall Impression
The Black Diamond Sharp End Shell ($548.95) is a thin cut jacket that you may have to get in little larger size if you want to stay extra toasty on those nasty days. The hidden and snag free cinch cords and smooth action zippers are a nice touch to extra sleek bomber shell.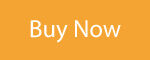 Compare Prices:
Black Diamond Sharp End Shell