An iconic symbol of strength and power, the grizzly bear or the North American brown bear is intelligent and beautiful. Striking photography reviews a showcase of incredible behavior of grizzlies in the wilderness. Photographs of the greater Yellowstone area include stories of Raspberry and Snow, the Barrel Sow, and more. Creating an essay woven through the mighty Western United States and Canada the North American brown bear continues to have conflicts with humans. Enjoy the professional photography of Julie Argyle with an up post look at the powerful grizzly bears. The legendary predators of the American West are sure to capture your attention.
Price: $28.99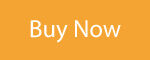 Julie Argyle has spent over 40 years observing grizzly bears along with other wildlife within the Rocky Mountain West. A voice for preservation of the Yellowstone ecosystem, her stories include much of the wildlife in the area. In this book, fierce wolves in the greater Yellowstone area struggle for survival. Often considered to be dangerous and even a pest, the wolf is also unappreciated. Many people in the area seek to exterminate them while this book considers their behavior, family dynamics and the ongoing struggle of wolves in the area. As an endangered species observation on individual wolves includes beautiful images and specific information to show their true story. In Wolves: Western Warriors, the life of this majestic Northern American wolf is clearly presented. Oftentimes misunderstood, this incredible species captivates any audience. The hardcover coffee table books feature Julie's stunning photos to showcase in any environment.
Price: $28.00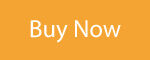 The benefits of yoga are not specific to one type of person. Regardless of who you are, outdoor adventurers can always benefit from trying yoga. Athletes and explorers use yoga practices to improve performance, recovery, endurance and even longevity. With a detailed explanation of yoga foundation principles and branches, this fully illustrated guide includes breathwork, Asana, and application of yoga practices specific to hiking, backpacking, cycling, climbing, paddling, and snow sports. If you're looking for a way to incorporate yoga into your backpacking, snowboarding, or sports regimen. Outdoor Adventure's Guide to Yoga is a perfect companion for you! This guide to strength, flexibility, balance, and recovery can also help you perform better and reach the anatomical demands of your outdoor bliss. Pages include poses with detailed descriptions, instructive photos, modifications and tips for performance. Choose from 21 flows for functional therapeutic benefits specific to snowboarders, runners, and climbers. For other outdoor adventures who go beyond regular physical yoga practice, The Outdoor Adventure's Guide to Yoga can support your health, mobility and longevity.
Price: $29.95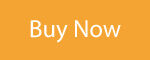 The sub-zero temperatures of Mount Everest may seem insurmountable. This unique and powerful book includes the story of a relatively small group of individuals that climb the highest peak. Also known as seven summits, this book features the enormous amount of planning, and effort it took to reach one of the most unattainable places on the planets 7 continents. Vivian James Rigney was determined, and the heroine story is all captured in Naked at the Knife. If you're looking for inspiration to succeed in any circumstance, this powerful journey can show you how to overcome an ego trap, differentiate between what you can and cannot control, harness your intuition, develop a shared purpose in life and fellowship, ultimately taping into the power of true authenticity and vulnerability. Told by author James Rigney, executive coaching consultant throughout five continents and today's most respected executive coaches for adventure, this revealing personal story is raw. Learn from Rigney's wild near vertical walls of ice, fatal drops, avalanches, and unavoided avoidable tragedies. Take a journey of your own self-reflection, and question above all the concept of solitude and loneliness. Personal discovery and spiritual awakening are all just part of the journey in this fascinating book.
Price: $25.00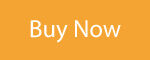 A Patagonia publication Was it Worth It? by Doug Peacock is a wilderness warriors long trail story. The collection of stories features reflections of an adventurous life in the wild. The question is, Was it Worth It? Recounting solitary walks, time shared, encounters in life and introspective reflections Doug Peacock reveals how he became who he is today. A lifelong protector of the wilderness, he brings inspiring adventures home including tales of grizzlies from Yellowstone, and jaguars native to the High Sonoran desert. Additionally, you can enjoy tigers from Siberia, jaguars from Belize and Spirit bears in the wilds of British Columbia, not to mention amazing birds of the Galapagos. Each adventure seeks to explain and understand nature from a higher perspective. Perhaps, the wilderness is the only thing left worth saving. Entertaining and thought provoking, Was it Worth It? challenges any reader to answer the questions for themselves in their own life.
Price: $27.95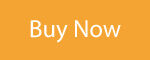 This Patagonia book dips into the rivers of the Pacific Northwest where fish are the adventure. A remarkable showcase of environmental awareness shaped by fly-fishing experience. Dylan Tomine celebrates the joy and pain of fatherhood, adventuring, from advantage points off the beaten path. Headwaters traces the evolution of life's priorities, along with a lifelong passion for this fishing and the fish themselves. Reaching far across the planet in search of fish, this book delivers details about the fishing process any novice or pro would hate to miss. Enjoy tantalizing fish species illustrations in this hardcover book.
Price: $27.95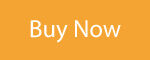 Alfred Runte created a stunning cover you could use on any coffee table as artwork. The American Experience, National Parks fifth edition is also a stunning read in digital format on Kindle. National Parks: the American Experience experience shows how Americans invented the concepts of national parks. Expanding the meaning of land management, national parks can be found from Yosemite to Yellowstone. How America developed national parks digs into the past and reveals challenges that remain today. Preserving national parks requires we review what history advises and continue to cherish a commitment to keeping the parks alive. Revised version includes a new epilogue, engaging story of the national parks in America," and 12 pages of color paintings as you take a look into the stirring land that defines America.
Price: $21.95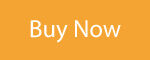 Developing Yellowstone National Park was a process including four important steps including the photography of Mammoth Hot Springs. In 1871 US geological survey of Yellowstone led by Ferdinand V. Hayden captured images of this mesmerizing Mammoth Spring. It was the first federally refunded exploration of Yellowstone and the first step in convincing Congress to establish the national park the following year. Dangerously popular, waiting and thermal pools brought many smiles to the faces of early visitors. Tourists wadding in the great fountain was prohibited however, a long time ago. Wild bison were hunted to nearest extension in America by the 1890's, however a recovery in the 20th century can be credited to Yellowstone's sanctuary. Today, the iconic bison wander freely enjoying features of the lower Geyser Basins and its thermal springs. Yellowstone development also required rangers who in the early days were often times army soldiers protecting the Geyser Basins. Occasionally other park attractions were guarded by scouts and frontiermen to prevent damage of the National Park. Rangers rode on horseback and patrolled summer and winter regardless of the weather. Getting a historic tour is easy in this slice-of-life book intended for those who desire to explore this gloriously beautiful area of the United States.
Price: $19.95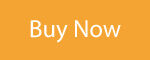 Hikers looking for an easy day trip put through options including 22 detailed maps. Easy to follow trails in the Black hills region of South Dakota and Wyoming allow you to enjoy the area. Ideal for locals and travelers, Black Hills Country Best Easy Day Hikes is a part of the American Hiking Society Falcon Guides series. Enjoy the options and take your passion for hiking outside in this unique region. Each trail in the book provides detailed descriptions and maps for each of the trails. Before you take your next adventure you can also learn about the history of the area.
Price: $12.99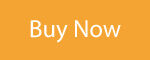 Children already know that coloring is an amazing past time. However, if you're an adult you may not have the time at all to color. Traveling through national parks however, provides unique experiences to take in breathtaking views and enjoy something quiet like coloring. The amazing national park coloring book is a great way to pass the time with 50 mazes illustrations of national parks, landmarks animals natural formations and more. Learn about Death Valley, the redwoods, Joshua Tree, Great Sand dunes, Hawaii volcanoes, Roosevelt, Zion, Yellowstone, Grand Teton and so much more. Also features fun facts about the parks and information about the illustration.
Price: $16.95