There is always time for a day hike. But where? The options are between the pages of this spectacular guide to single-day hikes. America's Best Day Hikes includes 328 pages detailing the most exciting hikes from experienced countryman, and author Derek Dellinger. Includes 50 hikes in the Catskills, 50 hikes in the Upper Hudson Valley, New York Where Dellinger lives. Organized by region, America's Best Day Hikes includes comprehensive information for any outdoor enthusiast. Featuring original photographs from Dellinger, along with other illustrations of the most memorable day hikes, this guide has 100 color photographs and 50 maps inside. Pick up this must-have guide to day hikes (in every region of the United States).
Price: $29.95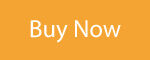 It happened on August 23, 1877. That is the day Jack Bean saw 600 Nez Perce Indians enter the new Yellowstone National park. Rushing 60 miles to the closest telegraph office, he warned the army where the Indians were going. There was no time to warn anyone else in the park, tourists, or people in the wilderness to take flight. Encounters in Yellowstone is a thrilling story of the adventures including more gun battles, attacks, and true stories of the Yellowstone National Park. Read more in this thrilling book by M. Mark Miller.
Price: $19.95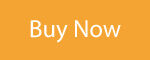 Nate Fitch and Ron Funderburke help you get comfortable with your body movements on ice, rock, and other terrains through this paperback guide. Climbing: From Rock to Ice includes all of the details you need to get better on ice, with the current rock skills you have. Discover more about the similarities of rock to ice climbing in this seasonal book for all.
Price: $16.00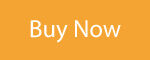 Author Eric J. Hörst provides this complete handbook for every climber. Ideal for beginners, this in-depth instruction on climbing includes techniques, tactics, and strategy to take your outdoor climbing skills to the next level. Covers basic gear, fundamental techniques, and the importance of personal safety when practicing indoor climbing at a gym.
Price: $15.99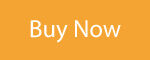 An editor's pick for the wildlife species of Yellowstone, this book includes all types of animal signs you see on the trail. You may wonder, "What type of animal left that footprint?" Scats and Tracks of North America can help you decipher all of the mammal, bird, reptile, and amphibian prints with easy-to-recognize illustrations, and descriptions. Use the identification, key, glossary of tracking terms, and detailed how-to instructions to document your information. Ideal for staying out of the way of black bears, and other animals outdoors along with learning how to recognize the signs, without the guide in your hand.
Price: $18.95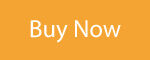 Take this pocket-sized handbook of the night sky to satisfy your sense of curiosity, and awe. You can gain a deeper sense of connectedness when you are able to clear your mind. Do that with the help of this unique book that presents a constellation of meditations on how the mysteries of the universe connect us to our own universe, within ourselves. A MUST for outdoor and galaxy gazers.
Price: $9.99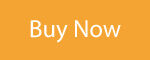 This field guide to volunteerism allows you to transport yourself to one of the most hard-to-reach places on Earth. Nepal is not a place you imagine to find yourself however, the Lower Mustang region is where a 14-hour flight took author Jeff Blumenfeld. From New York to Doha, Qatarthen, to kathmandu, to one of the most dangerous airports, followed by an eight-hour Jeep ride … you arrive. And it is NOT just any schoolroom. Learn more about how to volunteer with, or without taking a trip to foreign lands. They could exist right in your own state!
Price: $18.95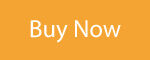 Have you heard of HIIT workouts? How about carbs? Does it feel different to workout before, or after breakfast? Use this guide as a reference to answering all of your questions on sports nutrition. The handheld guide includes easy-to-find answers actionable for your next workout, or race. Let the Sports Nutrition Handbook be your best friend on the way to a leaner, healthier new you!
Price: $18.95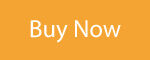 If you can master cooking inside, just think of what you can create outdoors. Toss out your way, and try the old school ways of fire cooking! In the book, The Backyard Fire Cookbook you will learn ways to use the type of fire in your backyard pit to skillfully create delicious, full meals for your entire crew. It is easier than you imagine to turn a vessel fire pit into a grill. Trust the years of cooking experience with live fire coals, of author Linda Ly – and take on your next adventure!
With over 70 recipes for ember roasting, wood-fired cooking, charcoal grilling, and foil packed meals you can make Roasted eggplant dip, Thai chicken pizza with sweet chili sauce, bacon-wrapped meatloaf on a plank and more!
Price: $25.00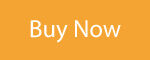 This 5-star paperback shows you how the outdoor lifestyle that you have been dreaming of does exist. Now you can release the outdoor adventurer in you more full. This book from Suzanne Bartlett Hackenmiller, M.D, an Integrative Medicine physician from Cedar Falls shows you how to replenish your body. As you take on your passions of hiking, mountain biking, paddling, climbing, and snowboarding use this guide designed to help you rejuvenate through forest bathing. Inside, The Outdoor Adventurer's Guide to Forest Bathing, you will find details on sport-specific ways to enhance each activity, information on trail stewardship, athlete testimonials from each sport, how to learn mindfulness in the outdoors, and all types of techniques including foraging, neurodiversity, and physical health benefits.
This book has been praised by some of the top health professionals including Andrew Weil, MD who said
The Outdoor Adventurer's Guide to Forest Bathing is "A lovely compilation of nature's role in integrative medicine …
Price: $19.95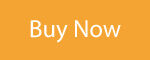 The need for adventure is real. You can flip through the pages of this book for insight into the community of van living, and satisfy your cravings for the road. A creative alternative to a conventional lifestyle, van life offers people freedom, and mobility to enjoy life more completely. Travelers have come a long way from rugged, rough campervans so you can consider a van life. Humans can travel the world with ease, and comfort like they never could in the past. Families, young lovers, and even solo adventure's are taking on anything that life has to offer – on four wheels!
Use your imagination as you take on this thought-provoking collection of essays, interviews, illustrations, and photography from people who have actually lived the van life. You can learn more about the culture, vehicles, and places from the people that actually inhabit them. There is no end to your wanderlust now so go ahead, and consider hitting the pavement yourself. Maybe you should start learning about #vanlife … like, now. So, your home is where you park it.
Price: $49.95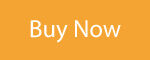 Dr. Gil Lusk is a man who's obviously not afraid of a challenge. As chronicled in his biography/call to action, "National Parks Our Living Treasure: A Time for Concern," Lusk has a plan to change one of our nation's most unique and important institutions with the background to back him up and isn't afraid to piss anybody off. As he says early on in the book, "in the last thirty years [our National Parks have] been permitted to be politicized and politically corrected … we have come to the point of the National Park Service, its unique mission, being in some peril." This book is really two stories. The first part, guaranteed to enthrall any history or National Park buff on your Christmas list, details Lusk's 35-year tenure with the NPS, including work on such legendary parks as Big Bend (with some great stories about attempts to create a bi-National Park with Mexico just across the Rio Grande), Glacier, and his work in establishing Valley Forge. The second part is an essay he wrote while still close to his time as a park employee, pointing out how our Parks are losing sight of their mission. He's updated each of these points to show us that our most valuable national treasures are in even more danger than they were back then, and his book is a must for conservationists, political wonks, and natural-resource-centered industrialists. And anybody else who wants to ensure we'll take care of our public lands for generations to come.
Price: $19.99