When most animals go extinct, the puma thrives. While climate change threatens life all over the globe, the mountain lion or cougar is resilient. The resourceful animal is not only agile and able to dominate its territory but the puma also offers diverse lessons through its fascinating life for all of us to gain insight into living with less impact. By adopting a lifestyle that helps to protect wildlife on the planet you can also feel more connected.
Written by Jim William – a man who spent his entire life in the wild, Path of the Puma can help you gain a greater understanding of how one of the greatest survivors is conquering climate change. By following the Path of the Puma you too may be able to face the challenging journey ahead of humans. Are you up to the task?
Price: $24.95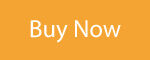 Here, there are an estimated 1,200 species. If you travel to the area you may need a guide to the area known as the Rocky Mountain Region – Colorado, Utah, Wyoming, Idaho, Montana and the northern parts of Nevada, New Mexico, and Arizona. The guide includes images to help you navigate the territory able to recognize annuals and bulbs, both native and naturalized.
The Wildflowers of the Rocky Mountain Region is organized by flower color and petal shape. Includes 1,245 color photographs, 1,189 range maps as well as an ecoregions map. The user-friendly wildflower guide makes an authoritative trailside reference for anyone in the Rocky Mountain Region.
Price: $27.95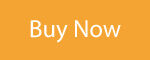 Written by Audrey Sutherland, author of Paddling North (Patagonia Books 2012) and Paddling Hawaii, Paddling My Own Canoe is sure to take you on an adventure. Take off to the exotic waters of Hawaii with this story that includes wild tales of the high waves, waterfalls, seawalls and sea cliffs of the deep blue water of the Pacific ocean, plus what's underneath. Audrey's exciting outdoor lifestyle birthed the memoir allowing you to take part in the expedition too. The book inspires people to take on their own adventures as they read about Audrey's adventures off the Northern Coast of Molokai – swimming, paddling hiking and other island explorations.
Just remember to read Paddling My Own Canoe before you take on any of your own water adventures. After careful study, Audrey Sutherland determined that the best way for her to navigate the challenging water terrain of the Molokai was to use an inflatable kayak. The remote roadless areas of the Hawaiian islands convinced Sutherland that personal growth comes when a person goes simple, goes solo, goes now. Read more about Audrey's insights in the book.
Price: $16.95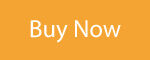 People like us cannot always stay in the backcountry all year long. In fact, many of us have to head on into the city just to make a living. For that reason, the Nature Lovers Quotes book makes an ideal companion. Take the compact hardcover or Kindle version along with you into the wilderness to feel a greater connectedness. Then you can also place the book in a desk drawer, in your car or purse to reflect on the same quotes if you ever feel stressed, flustered or just that you need a breath of fresh air. This inspirational book includes quotes from great authors like Thoreau to Muir, Roosevelt and Walt Whitman. Now you can escape into nature any time you like, no matter where you are.
Price: $11.88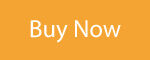 When in the Tetons … Hike. But where? Here is the book you need to find the top 10 best hikes in the Tetons. The easy-to-carry guide book, The Best Easy Day Hikes Grand Teton National Park book includes details of some of the most popular trails including the String Lake Loop, Taggart Lake, Lakeshore Trail, Leigh Lake and many more. Just a taste from this book features crisp lines of some of the most inspiring peaks and mountain tops the Tetons has to offer – plus the water and what's underneath. Don't miss the chance to flip through the pages of the Best Easy Day Hikes Grand Teton National Park.
Price: $12.95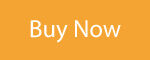 There are plenty of animals out there – lions, tigers, and bears plus everything else! Humans can also be added into the wild animals that encroach on places you find yourself so grab this guide of the 50 most feared, wild and frustrating animals out there. Look Big: And Others Tips for Surviving Animal Encounters of All Kinds is available on both Kindle and paperback so you can grasp wildlife etiquette and gain other essential outdoor advice.
Price: $14.99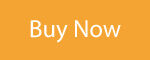 How to survive without just about anything is the way to live. When you find yourself in extraordinary circumstances it helps to know how to make a fish hook out of a beer can. Go beyond what most people know and learn what it takes to make more out of the backcountry with hacks, tips, and tricks that make for real solutions in sticky scenarios. The Backpacker The Survival Hacker's Handbook includes instructions with step-by-step guidance to help you understand where your modern survival skills come into play. Find food, build shelter, secure water and organize your skills around what backpackers already know: how-to survive.
Price: $14.99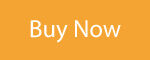 Empower yourself with the movement of Planet First. Available on Kindle and hardcover, this hopeful book helps you make the choices you need to make even when there is plenty of fear. When it comes to taking a step forward in the name of Mother Earth you can do it! Just remember that a portion of the proceeds from the book goes to supporting the survival of the Earth, Wildlife Conservation Society, National Audubon Society, The Nature Conservancy, Cousteau Society Corps, the Go Green Initiative plus so many more!
Price: $12.95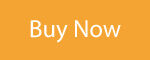 This thick book may deceive you but don't let the sheer girth frighten you away. The book is concise and so organized that learning how to bike and maintain a mountain bike becomes simple. Troubleshooting, maintenance, and repair are so much easier when you have everything you need to know in the palm of your hand with the Zinn & The Art of Mountain Bike Maintenance book. Includes information on shock pump adaptors, master links, V-brakes, cleat mounting and pedal overhaul, oversize handlebars, carbon steering tubes, tubeless rims and much more.
Price: $26.95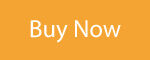 A good knife is invaluable. With this beginner-friendly book, you can get started with step-by-step instructions and photographs of useful projects, curl-carvings, and fun toys. There is something for everyone to do thanks to the creative instruction on how to control the knife, sharpen the blade and choose your wood for the particular project you are working on. If you have ever felt the outdoors calling you to carve, chisel or whittle wood – this book is for you.
Price: $12.99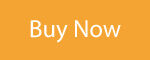 A personal favorite of editor in chief Mike Hardaker and myself, Cowboy Up! Life Lessons From Lazy B is a read you don't want to miss – even if you have never been on a horse. And if you never get the chance to own a 200,000-acre ranch, you can let Lazy B guide you. Author Alan Day has had more adventures in southeastern Arizona that you may be able to conjure. In your wildest imagination, Alan's adventures let you live vicariously through the words that offer insights into everyday life – with or without a cowboy hat. So, go ahead and cowboy up.
Price: $17.00