Raising confident kids isn't easy in today's fast-paced world filled with conflicting messages aimed right at your children. But you can tackle it with Mother Nature! Take the tips from A Scandinavian Mom's Secrets for Raising Healthy, Resilient, and Confident Kids to develop a long lasting love for nature with your children. Linda Åkeson McGurk believes that the best memories are made outside together. Jumping into puddles, digging holes to plant fresh flowers or finding worms for your fishing pole and climbing trees all serve as teachers to raise resilient, healthy kids. Let's face it … life isn't always an easy journey. In fact, it is filled with challenges both natural and man-made but no matter what happens, Linda's book opens up the secrets to surviving "bad weather."
Price: $24.99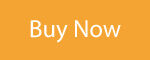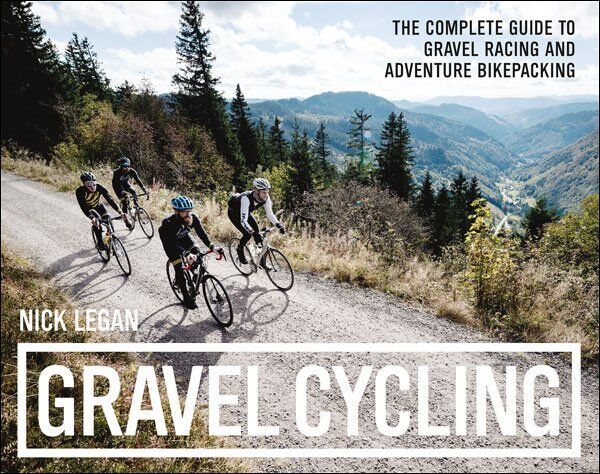 Nick Legan's Complete Guide to Gravel Racing takes you off road into the unpaved territories of gravel grinders. Back where they bikepack, Nick has been making mental notes and gathering interviews with other top gravel junkies to create this glorious guide. Take it along where you ride for what you need on just about every trail. From farm roads to miner's paths and even ultra-high passes like the Rockies and Alps count on Legan's detailed descriptions of how to navigate tough terrain. Over one-third of American roads are unpaved and that means that you can take the road less traveled more often than you may think. Just grab Gravel Cycling and take it along for everything you'll need to know to enjoy the ride on multi-day bikepacking routes including the Arizona Trail, the Colorado Trail, the Great Divide Mountain Bike Route, Oregon Outback and Trans North California.
Price: $24.95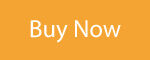 As a survivor, Jules Mountain was told that his chances of surviving his type of cancer were only one in five. Having beaten his aggressive tumor, Jules set his sights on defying another set of odds. The odds of dying on Everest are one in 60 but severely shortened when factoring in an avalanche triggered by the 2015 Nepal earthquake. However, Jules still wanted to fulfill his life-long ambition to climb Everest. Cheating death with his group of climbers he truly earned the title: survivor.
Price: $14.95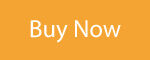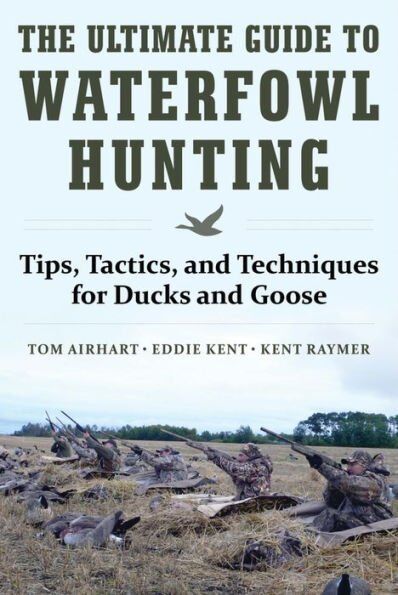 Use the Ultimate Guide to Waterfowl Hunting to identify the many different species of waterfowl with expert advice on how to approach hunting in unique situations like inclement weather. From rain to snow and in blue skies, you can use the theories and tips for retriever training and handling to get your dog ready too. Hit more challenging terrain with this intimate knowledge and develop your own methods using the tips and tactics within. They describe how to choose the best gear, load, and correct guns plus how to hunt ducks and geese successfully. The Ultimate Guide to Waterfowl Hunting includes dozens of topics with special attention devoted to helping hunters of all skill levels. Don't leave for a fishing or hunting trip without it!
Price: $27.99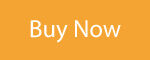 Arizona's Superstition Mountains are breathtaking any time of the day. At sunset with gentle purple hues, bright, hot orange and a touch of red an pink, they are truly unlike any other mountain range in America. Not to mention they are an ancestral ground of the Western Apache and sacred heights of the neighboring Pima Native Americans. Today, stories of the range include tall saguaro cactus forests, rattlesnakes, wildflowers and roadrunners however be WARNED. The Superstition Mountains have claimed the lives of more than six hundred visitors, marking them the deadliest wild area in the West. Take this guide Exploring the Superstitions Trails and Tales of the Southwest's Mystery Mountains and you'll be glad you did. While the range is beautiful, it includes a no-man's land of soaring cliffs, dead-end canyons, and ghost stories that make many people wonder if it is haunted.
Price: $19.99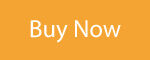 This interesting story features details from one woman's journey as she followed a wild horse she named Cloud. Documentary filmmaker Ginger Kathrens' personal retelling of the stories is beautifully woven together in 7 elaborate chapters with photographs. Follow the life of this beautiful wild stallion through the Rocky Mountains – just one of the hundreds roaming free. As each chapter unfolds, you'll get lost in the sweet, candid interactions between Cloud and his mare Raven, brother Diamond and other colts as they encounter predators, have adventures and learn from older members of the heard. You can also learn about equine behavior as Kathrens describes Cloud's
physical and behavioral development as well as his ability to take a leadership role. Chapters include Kathrens' gripping emotional accounts of returning year after year to the wild habitat, always finding Cloud there. Now published in paperback for the first time.
Price: $19.95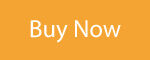 If you celebrate climbing with more than just a Cliff bar, this book could be your next best companion. Why We Climb was written by professional photographer and adventurer Chris Nobile for anyone who lives for the beauty of nature. Inspired by his work, Chris decided to bring together all of the aspects of climbing he loves the most: the strong connection to partners and nature, the physical and mental mastery required (and how to achieve it) and the rewards of exploring oneself and the world through climbing. Pick up this book and you'll be able to read through some of the most engaging interviews with North America 's best-known climbers as Chris Noble takes you on a quest through the soul of climbing. Before it's through, you may ask yourself, "What compels me to dedicate myself to the challenges, and deprivations of living in a vertical world?" Are you ready for the challenge?
Price: $24.95