The Burton Ruler Snowboard Boot is one of the best selling snowboard boots of all time. And for good reasons. The Speed Zone lacing system is simple to use, and out of the box the comfort of the Ruler Boot is spot on.
Burton Ruler Lacing vs BOA
With the Burton Ruler Snowboard Boots you get 2 options for lacing, BOA or in my case I opted for the Speed Zone Lacing System. The Speed Zone laces are American-made ropes with natural fibers that really tighten down the boot. Other lacing systems tend to slip over time, while I never ran into that problem with this boot.
The Imprint Liner is warm & comfortable and especially noticeable on chilly days thanks to the man fur on the back of the boot. All kidding aside, the Ruler Boots are warm thanks to the 3M Thinsulate Insulation built directly into the liner.
The inside also comes a traditional liner lacing system for a nice snug fit.
Surprisingly even with a medium flex, the Burton Ruler ended up being one of the top splitboarding boots I tested this year. Typically for that, you need a stiffer boot than you would ride at the resort. And the Ruler handled splitboarding with ease, thanks to the support in the boot.
Resort Snowboard Boot
However, if you're reading this review you're most likely looking for a boot that can rip at the resort. Perhaps you're wanting to hit kickers, the pipe or even go and hike in the backcountry. The Burton Ruler can handle it all at a very reasonable price for all this tech.
There really is nothing about this boot I would change. The only thing I noticed was the liner seemed to come a little bit higher on the back of my calf than I was accustomed too. After a while, the height didn't seem as noticeable.
Overall Impression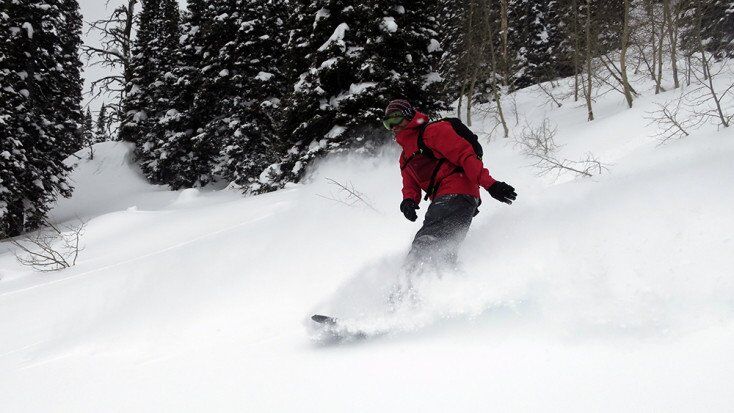 The Burton Ruler Snowboard Boot should cost way more than it does. The performance, comfort, and reliability of this boot has been proven year after year. The Burton Ruler ($299.95) is a snowboard boot designed for beginners to advanced riders.
One thing to keep in mind is at this price, if you're riding more than 50+ days a year you'll most likely want to look at either heat-molding these boots then or getting a new pair. 50 days for most is plenty. Give the Burton Ruler Snowboard Boots a chance you may be stoked on what you experience as I have been.
Related Articles: