Whether you call it a barbecue, a cookout, a picnic or just a party, there's nothing better than gathering people together to prepare and enjoy a meal outdoors. Whether it's in your local park or at a remote camp, a proper cookout is a great way to celebrate summer, soak in the last warmth of autumn, or break out of a winter funk at the first sign of spring, there really is no wrong time for a cookout. Heck, even a midwinter tailgate at the mountain can be great when you've got the right crowd and bluebird conditions.
Whenever or wherever you're throwing this picnic, having the right gear is just as important now as it is when you're chasing type two fun in the backcountry. So here's come of our favorite ways to take your outdoor cooking, and eating, to the next level.
Best Car Camping Comfort Must Haves
If your cookout plans include a bonfire, you're going to need some firewood. Of course you could just haul it in your hands, but the extremely affordable White Duck Tuff Firewood Log Carrier makes a compelling argument that you could do better. Of course it's useful for hauling fuel wood, and with a few shapes and styles to choose from you can haul a fair bit of wood with these, minus the splinters.
But where it really earns it's keep is when you're gathering tinder and kindling. The industrial-strength waxed canvas construction will stand up to any rough bushwacking you have to do to get your timber, but it also keeps smaller woods contained and therefore allows you to get everything you need in one trip. Which means less time working and more time hanging out.
Price: $21-$35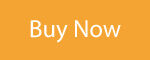 Once you've got that wood out of the woods, it's time to build your bonfire. Of course that's easier to do before you start the thing burning, but there's still a bit of work that needs doing even after you've struck a match. You could hope you can find a sturdy enough poking stick when you get there, and hope no one throws it in the fire before you're done with it, or you could get the Pit Command Commander fire tool.
At 30" long it'll keep you comfortably removed from the fire's heat on one end, while the other end features three distinct tools for working an active fire. The axe-like chopper is perfect for breaking up burnt fuel so the coals fall to the bottom, the serrated hook makes pulling larger pieces into position, and of course the poker for all the contemplative poking you know you're going to do at some point.
Price: $149.99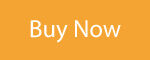 Speaking of cans, what's a cookout without a steady supply of refreshing beverages? Whether that's seltzer or beer or just some soda, the YETI Roadie 60 Wheeled Cooler can carry an absolutely massive ninety eight of them. It's even deep enough to comfortably carry most standard wine bottles so there's no reason you can't enjoy a crisp chilled rosé at the cookout. All stored safely inside YETI's legendary, and supremely efficient, roto-molded construction.
Of course that roto-molded construction, and beverage, and ice means this thing can weigh quite a bit when fully loaded. But don't worry, YETI thought of that and put this thing on wheels and gave it a convenient carry handle. So roll up to the picnic like you're cruising through the TSA checkpoint at the airport, then pop open the top and crack open a cold one.
Price: $649.99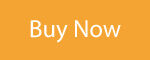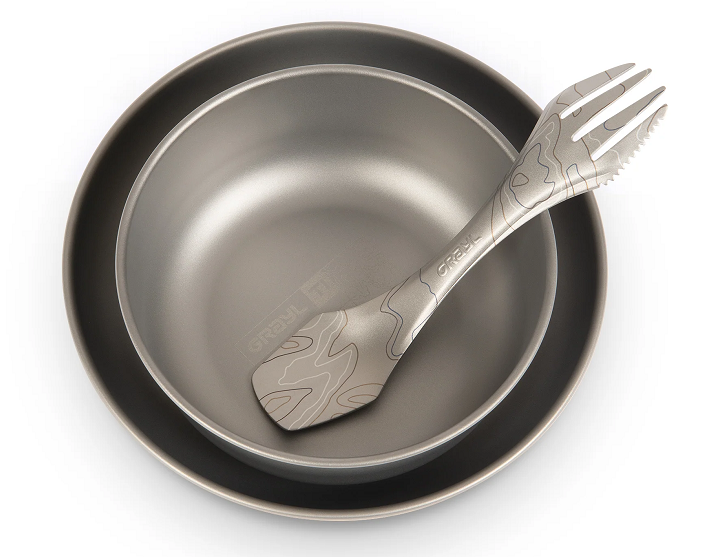 With all the planning that goes into preparing the food, you don't want to scrimp when it comes to serving it. So break out the GRAYL Titanium Dining Set and enjoy an elevated experience. That isn't just a joke about the etched topo lines on the combination knife/fork/spoon multiutensil, it's also about the feeling of eating with this set. The titanium construction obviously makes these pieces extremely light and extremely strong, but it also ensures that there won't be any metallic smell or taste imparted on your food.
Price: $99.95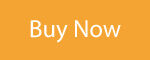 Of course there's nothing wrong with the old folding chair, there's a reason why it's been a camp and cookout staple for decades. But we're curating a more refined experience with this list, so we're going to bring your attention to the Bote Inflatable Aero Couch. Made by leaders in the inflatable paddleboard market, this blow up couch uses the same drop-stitch construction and durable materials to make a lounger that's comfortable, supportive, and surprisingly easy to setup.
There's no "balloon" bounce with this lounger, and setup is surprisingly simple with the available Aero Foot Pump or Auto Electric Pump. In either case you'll get a comfy seat that folds down flat when you're done, making transportation and storage just as simple as kicking back on this unique piece of outdoor furniture.
Price: $399.99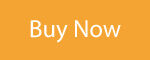 Normally outdoor enthusiasts are discouraged from bringing along Bluetooth speakers, as truly no one wants to hear your music while they're on the trail, riding the lift, or paddling downstream. But a cookout? Well a cookout is something else entirely. So don't feel bad about breaking out the Soundcore Anker Motion Boom Plus, because this modern boombox is built to help everyone get down and enjoy themselves while waiting for food or hanging by the bonfire.
With two 30W woofers and two 10W tweeters, reinforced with passive resonators, you get 80 watts of power delivering surprisingly balanced sound from this lightweight and easy to pack package. Bluetooth connectivity obviously makes getting sound into the Motion Boom Plus easy, but it's worth noticing that the IP67 certification means it's hard to get dust or water in. And if somehow that's not enough that this can charge your USB devices too making this your all in one solution for outdoor electronics.
Of course none of these are essentials, all you really need to enjoy a meal outdoor with friends is a couple friends and maybe an energy bar. But just like upgrading that energy bar to a sandwich can elevate a trail meal, any one of these pieces of kit can elevate your next cookout to create a truly exceptional experience.
Price: $179.99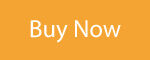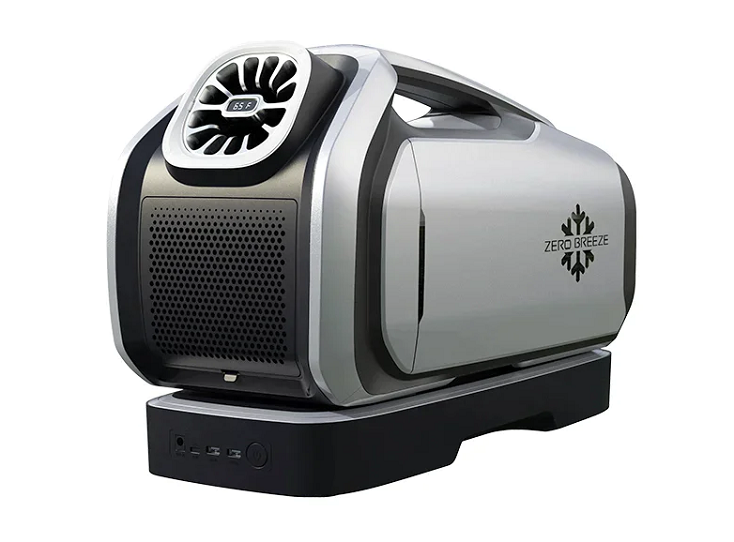 If things get too hot over the grill you can always cool things down with the Zero Breeze Mark 2 Air Conditioner. That's right we said air conditioner. This surprisingly lightweight unit features enough cooling power to bring your tent down by about thirty degrees, nice if you like to sleep cool and essential if you're trying to spend the night out in the dessert or deep in a southern swamp.
Designed to work with a wide range of tents it ventilates warm air out the included ducting, and cools interior air with a lightweight compressor that's kind of like the one in your HVAC system back home, only this one is just about the size of a 12oz can.
Price: $1,499.99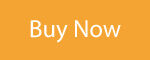 Grilling is great but some sides, especially cookout cornerstones like beans or mac and cheese, are better prepared in a pot than over an open flame. You could build a tripod and hang that pot over a fire pit, but we prefer the precision and simplicity of something like the Fore Winds Rugged Camp Stove.
The compact design and ruggedized carrying case make it easy to bring with you whether the cookout is a tailgate party down at the stadium or a multi-day overland trip in the backcountry. The butane burner puts out a powerful flame when you need the heat, but it's also able to dial it back when you just need to simmer.
Price: $149.99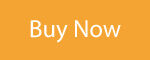 If the Fore Winds option doesn't give you enough cooking space, check out the Camp Chef Mountaineer Grille. With a massive 302 square inches of cooking area you can easily get two big pots rolling on either one of the 40,000 BTU burners, think one for pasta and one for sauce and meatballs. Or lay down Camp Chef's own cast iron griddles and whip up enough flapjacks for an entire lumber camp.
But that's only part of the magic that the Camp Chef Mountaineer Grille brings to the party. The lockable aluminum construction dissipates heat efficiently, allowing the Grille to cool down quicker so you can break camp and toss it in the back of your truck without fear of melting your other gear. There's optional legs to turn this tabletop cooker into a standalone grill, and you can even add storage for situations when you're setting up basecamp and staying put for a while.
Price: $389.99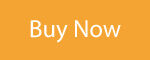 If your menu begins at burgers and ends at hotdogs, move along. But if you're planning something a little more gourmet, consider picking up the Camp Chef 4 Piece Carving Set. Tongs and a carving fork make it easy to get everything on and off the grill, and into position for you to put your knife skills to work. And you'll have a choice of knives since this set comes with a classic 10" chefs knife as well as a Japanese-style santoku which can help you make quicker work of vegetables or garnish thanks to the thinner, straight blade.\
Price: $69.99