If you're new to camping, or just trying to squeeze every ounce of comfort you can out of the experience, here's some essentials you'll want to make sure you have packed before you hit the high-clearance road at the edge of town.  Must have car camping gear for your next adventure.
If you're tired, you're not going to enjoy whatever it is you have planned for tomorrow. So getting a good night's rest is essential. Whether you're in a rooftop tent, folding down the seats in your SUV, or going old-school and pitching a ground tent these items will help you have a comfortable, and rejuvenating night-
Best Car Camping Essentials
This is the big one. Literally. With roughly the same dimensions as a full-size bed, the Exped MegaMat is big enough for two and downright decadent when you're solo. Exped uses simple one-way valves to make inflation as simple as laying it out and waiting, and the included hand pump makes it easy to top off if you like a firmer sleep surface. Baffled construction and vertical sidewalls on the interior eliminate the "waterbed effect" some air mattresses can cause, and with an R-value of 10.6 it'll also make it easy to expand your camping season into colder weather.
Price: $199.99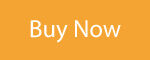 Despite the spacious sleeping surface, this sleeping pad packs down to a fairly reasonable size when deflated, packing into the included Sidewinder stuff sack making packing your rig and setting up camp easier. And like mentioned above it's dimensions allow you to use standard full-size sheets if you prefer, or for colder night or a more traditional camping experience add something like-
We've already told you we're big fans of this bag, with a more spacious cut that still packs down efficiently and provides targeted insulation for all-season comfort.
Price: $89.95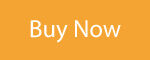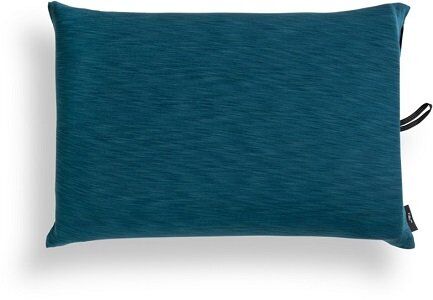 Of course you can always throw your pillow from home in the truck before you head out, or kick it old school and ball up a sweatshirt to rest your head on overnight. Or, choose something a bit more versatile like the NEMO Fillo Pillow. It's mostly inflatable, allowing you to fine-tune the height and support to suit your preferences, and helping it pack down tiny if you want to sneak in a backpacking overnight during your trip. But it can also be used as a lumbar support on the long drive to your campsite, and the machine-washable cover will have it fresh and ready to go the next time you're heading out for the night.
Price: $39.95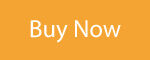 Camp Cooking Appliances
Eating is obviously essential for survival. But you're not heading out on this trip to survive, you're trying to thrive. So set yourself up to make eating something you look forward to by building out your camp kitchen with these upgraded alternatives-
You could go with your backpacking stove, if it's just a short trip or if you're just testing the waters for vehicle-based camping for the first time. But if you're already about this life you can already see how this stove is an upgrade from what you're currently using. First off, the Camp Chef Everest 2 Burner Stove has powerful 20,000 BTU burners, enough to boil water with ease in any conditions. And it's big, with over two hundred square inches of cooking space you'll have no trouble making breakfast for the whole squad. But best of all might be that it does all that while still using the same little green propane canisters your grandfather used, meaning you can refuel almost anywhere in western hemisphere.
Price: $129.99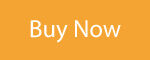 No need to meal plan around limited cookware with this massive kit, it includes two different pots (with strainer lids) as well as a sauce pan. So whether you're just on a constant rotation of spaghetti and grilled cheese, or kicking it up a notch with elaborate delicacies, you'll have the tools you need to execute your menu every night no matter where you set camp. And you'll have somewhere to eat too, since this set comes with four plates, four bowls, and four insulated mugs.
Price: $119.95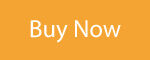 If you normally don't even try to get anything done until you've had your bean fix, getting coffee in camp is going to be essential. Especially since the local coffee shop might be a significant drive away.
One option is the Miir Pourigami This simple device rides on top of your cup and lets you make high-quality pour-over coffee anywhere you've got hot water. When you're done just dispose of the grounds and filter, wipe down the Pourigami, and put it back into the included carrying case. Or if you prefer something closer to espresso, check out the AeroPress Go Travel Coffee Press. It includes everything you need (even the filters) and packs into itself for easy storage and transportation.
Cooking Utensils
You could prepare everything before you leave home, but that isn't always easiest and it can leave you with mushy vegetables and meat that goes bad faster. And no matter how good your pocket knife is it's probably too small and too hard to clean to REALLY cook with. So bringing a chef's knife, and somewhere safe to use it. We like this Faberware Edgekeeper, the sharpener built into the sheath is pretty much just a gimmick, but the important part is that sheath, which makes reaching into your kitchen box a little bit less sketchy while still giving you a full-length chef's knife with comfortable balance and performance.
Price: $15.99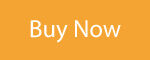 And we like simple poly cutting boards like these ones which are also from Farberware, not just because they're durable and easy to clean, but because they provide a smooth, clean work surface even when you're not using them to cut.
Price: $14.00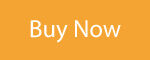 You've got something to cook in, but you still need something to cook with. For stirring and flipping style cooking, we are actually a fan of the Black Diamond Honnold Signature Spatula. Launched a few years back as an April Fool's Joke, it's actually an extremely nice Gir silicone spatula that's capable of handling everything from burgers to eggs over-easy, and the proceeds from each sale goes to support Alex's Honnold Foundation as it works on using solar energy to build a more equitable world.
Price: $15.00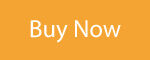 And whether you're dishing out pasta or grabbing baked potatoes off the fire, these OXO stainless steel tongs offer confident hold, easy operation, and dead simple construction that won't leave in the lurch when it's time to get your dinner off the heat.
Price: $15.95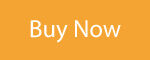 For one-stop shopping, it's hard to go wrong with an option like the Kekow Stainless Steel Cutlery Set. It's got a knife, fork, and spoon in durable stainless steel, and the handy carrying pouch keeps things clean in between meals.
Price: $7.99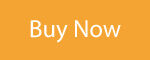 But for an even cheaper option, just swing by your local big-box store and check out the housewares section. Odds are you'll be able to find simple, serviceable flatware for about 50¢ a piece. Pick whatever strikes your fancy, in whatever ratio you need, and you'll be ready to chow down.
Camp Food Storage
You've got the gear to cook and eat, but do you have the food? Pick up these essentials and you'll have no trouble staying fed whether you're going gourmet or just keeping it utilitarian.
Of course you could make good with whatever basic cooler you've got and hope it keeps your food safe. Or you could go all-in and buy yourself a 12V fridge (and a second battery setup to power it). But in between the two is Yeti. They've made their name by designing truly overbuilt coolers, capable of standing rough treatment in difficult conditions while still keeping their contents cold. So load up whatever food and beverage you need, and be confident it will be the correct temperature even a few days later.
Price: $299.99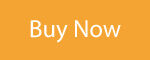 If you're looking at this product and seeing the little chiller your mom threw in your lunch box back in the day, you're missing the point. These things are NOT a replacement for ice, if only because you can't re-freeze them on the trail. But what they ARE is an ice supplement- a way to bolster the effectiveness and longevity of your ice. They're designed to help regulate the temperature inside your cooler, helping ice last longer and keeping food colder in the process.
Price: $19.99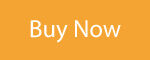 For drinking, washing up, and simply surviving, you'll need to pack about a gallon of water per-person, per-day. That's a lot of Nalgenes, or you can grab something like the NRS Scepter Water Container. Made from lightweight yet durable food-grade plastic, they won't rust, seep, or discolor ever. Which means you can trust the water coming out of it no matter what you plan to do with it. Choose the five gallon size and carry it easily on a standard jerry can holder, or pop the 2.5 gallon model behind your front seat for shorter trips.
Price: $64.95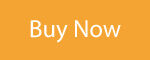 Continue to page 2 for more camp essentials: