Cleaning Up at Camp
It packs up into its own stuff sack, so it's easy to throw this collapsible tub into your kitchen box or wherever you're storing stuff between campsites. Then when it's time to clean up just fill it with water, the clever design uses the water to hold it's shape, giving you room to wash dishes or even pots and pans.
Price: $24.95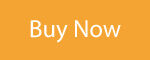 There's a couple different camp shower options out there, but we like this one the best. First off the wide opening allows you to fill it almost anywhere, faucets and hand pumps, or even a nearby stream. Then just park it in the sun for a bit and let the light-absorbing material warm the water for you. But the trick that makes the Helio LX special is the integrated foot pump, which not only eliminates the need to lift this water over your head, but it also allows this little reservoir to deliver a more powerful rinse than the gravity-fed alternatives.
Price: $149.95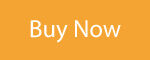 Don't let the moderately kooky label fool you, this stuff is awesome. It's fully vegetable-based, and biodegradable, which means it's safe to use when you're away from municipal wastewater systems. Use it on your dishes, yourself, your whatever, and it'll have you feeling pretty good about it. And pretty clean too.
Price: $27.95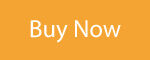 Sometimes you don't have the time, or space, to get a proper shower in. But these Face-Wipes from Ursa Major are formulated to help you feel at least a little refreshed when that happens. They're powerful enough to pull off the crust leftover from a well-earned sweat, but gentle enough that they won't dry out the sensitive skin of your face.
Price: $24.00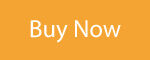 In some areas all you need is a dose of confidence and a stout shovel, but in more travelled areas or sensitive ecosystems where you're required to pack it out again, going can be a bit of a challenge. Even if that's not where you're heading, having a more "normal" setup can be preferable for some campers. Whatever the case, this option from Cleanwaste does everything you need it to do. The included kit comes with biodegradable waste bags, and a special powder that not only helps the composting process along but also fights odors too.
Price: $79.95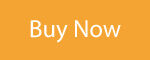 Camp Power Suply
Part of the point of getting out there is to disconnect. But whether you're just trying to take pictures, or using technology to find new places to explore, there's still something to be said about keeping a little bit of electricity flowing. Modern vehicles are equipped with USB ports, and even less modern ones are easily retrofitted with adapters that fit what used to be known as a cigarette lighter. But for longer trips, or more power-hungry applications, you'll want a bit more juice-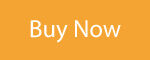 There's a whole world of solar-powered options out there, infinitely customizable to perfectly fit your rig, your gear, and your terrain. But getting them set up takes time, research, and most importantly money. Or you can just grab this package from Goal Zero and be done with it. It includes their Nomad 20 solar panel, pumping out 20W of power, as well as the Yeti 200X power station to store that power and put it into your electronics. It's a simple, portable solution that can help you document your trip by keeping phones and cameras charged, or even get you out of a jam when you use it to recharge your jump box.
Price: $429.95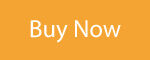 For shorter trips, or less power-intensive campers, consider the Einova Ultra Fast Power Bank as a way to extend the battery life of your compact electronic devices. It's got two full-size USB outputs, and a combined input/output USB-C port, meaning you'll be able to charge up to three devices at a time from this little block. In fact, because it's rated at a max of 60W output you can even use it to recharge certain USB-powered electronics like a Macbook Air.
Price: $69.99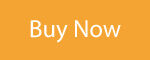 A pair of jumper cables gets the job in town, but when you're the only vehicle for miles that's not a reliable way to revive a dead battery. So pack a jump box like the Zeus. It's easy to use, with included alligator clips that can attach to your vehicle to bring it back to life. And it's powerful too, working on gas engines up to 8 litres. There's also a built-in flashlight, useful if you're having to jump the car for a pre-dawn start, and the integrated USB ports can also provide a bit more juice to your other devices as well.
Price: $149.95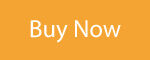 Whether you're relaxing at the end of the day with a good book, or finding the trail down after a mountaintop sunset, you'll need to see. And with the option to run off standard AAA batteries or a dedicated rechargeable battery pack, this head lamp offers 400 lumens of power to light up the night. But what really makes it stand out is the split design, which allows it to fit more comfortably by reducing the weight at the front and distributing the load more evenly around your head.
Price: $88.99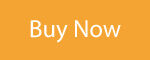 Camp Comfort
Camp is set, dinner is cooked, dishes are clean and maybe you are too. So now it's time to kick back and relax by the fire. Assuming you brought somewhere to kick it back of course-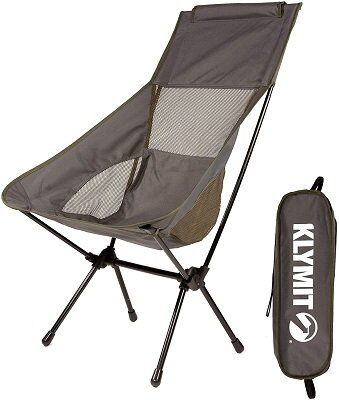 You could borrow your dad's folding chairs, but camp chair technology has advanced quite a bit since then so you might want to consider something a bit more modern. Like this option from Klymit- it packs down small so you can even just leave it in your rig all the time and always be ready to hang out at any time. Then when it's time to chill unfold this monster of comfort and relax. It's higher in the back than most alternatives, resulting in more support for your head when you're looking up at the stars, and more comfort when you're just lounging around waiting for the marshmallows to toast.
Price: $49.95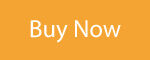 Depending on where, and when, you're heading out into the wilderness you may not be the only ones hanging out around the campfire. Sometimes you can get away with the lighter stuff, but if you're looking for a nuclear option we like Ben's. It's 30% DEET, so you won't have to worry about any illnesses the little blood suckers may be carrying, and all of their spray bottles are eco-friendly because they use either a mechanical pump or an eco-friendly propellant.
Price: $11.99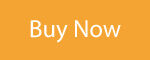 continue to page 3 for more car camp essentials
Compare Prices:
Car Camping Essentials