One of the tricky points of outdoor cooking can be what to do with your cooker after you're done with it? It's hot, so you don't really want to cover it, and it's probably got some food debris over it so you don't want to NOT cover it. But even if you're a late riser you don't have to settle for a cold breakfast when campsite checkout time is at 11 if you've got the HitchFire Forge F-20 hanging off the back of your rig.
That's right, the HitchFire Forge F-20 is a hitch-mounted grill. The choice of driver- or passenger-side swingouts, it's versatile and capable. And with 20,000 BTUs of heat on tap it's powerful too, allowing you to try your hand at more diverse camp cookery than just hotdogs and hamburgers.
Price: $649.99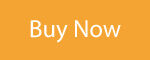 Of course now you've got to fuel that mighty stove you've hooked up to the back of your vehicle. You could pull the propane tank out from under your grill in the backyard, but that's going to be cumbersome and honestly do you even remember when you last swapped it out for full?
Instead get yourself the Ignik Gas Growler. It's a five-pound version of the twenty five-pounder under your backyard grill, and refills just as easily at any propane filling station. Not only does that mean less space is taken up in your vehicle, but it also comes with an insulated carry sleeve, and a quick-connect hose that'll have you cooking with gas in no time. In fact, you don't even need a Hitchfire to make this thing work, since it's also designed to be a refillable alternative to those old green canisters practically every camp stove has used for the last sixty years. Which not only saves you money but keeps those cans out of landfills once they're empty.
Price: $149.95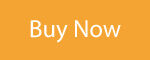 Okay so you've got the Hitchfire Forge F-20 Bringing the heat, but you still need somewhere to eat. Of course plate-on-your-knees fireside dining is hard to beat, but for more complex meals, or more picky eaters, having a real table can be a treat. Our pick, the Mountain Summit Gear Heavy-Duty Roll-Top Table, offers all the stability and strength of the classic hardware store folding table with a few significant upgrades.
First up is the metal construction, which means you won't have to worry about melting through the table if you're using a standard (non hitch-mounted) camp stove. That metal also makes the table stronger, able to support a surprisingly stout 70 lbs. But it also packs up surprisingly well. Obviously not small enough to make a case for your ultralight backpacking trip, but for the comfort and convenience provided it's no real challenge to justify the relatively small footprint required for your next vehicle-based expedition.
Price: $129.95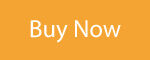 We're already on the record for being big fans of Exped, their MegaMat is a game-changing sleep system that really takes the roughing it out of camping. But even if you've already got that luxuriant mattress you might not be getting the full glamping experience Exped makes possible even when you're off-grid.
The Exped Megasleep Duo 25/40 Double Sleeping Bag is a game-changer in two ways. First off, it's a double, offering a sleep space comparable in size to a Queen-size bed. So if you're sleeping with a partner it allows you both the space you're used to at home, and possibly more. Or if you're flying solo it's a truly decadent sleep space that's perfect for people who find traditional sleeping bags restrictive.
But the real trick here is the two-piece design. One side of the bag is rated to twenty five degrees, and the other forty. So depending on the weather you choose which side of the bag faces "up", allowing you to fine-tune your insulation to suit the weather you're camping in. That also lets you separate the bags into two standard-size sleeping bags, for when you're not quite so intimate with a sleeping partner or when a fireside tiff means someone is sleeping in the car.
Price: $229.95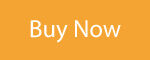 It's hard to beat the classics, and there's a reason why camping lanterns have looked the way they do for decades. And the Goal Zero Lighthouse Lantern doesn't really seek to change that, it's got a form factor that'll be familiar to anyone who's spent a night outdoors. The difference is instead of having to haul around gas to burn to keep seeing, this Lighthouse is electric so you not only save weight but don't have to worry about fumes or fire either.
Being a Goal Zero product, recharging the light is an integrated part of the design, with a fixed USB cable or a hand crank allowing for easy charging whether you have access to power or not. In fact, the Lighthouse can be its own power supply, with a USB outlet allowing you to charge phones, tablets, or even other lights.
Price: $69.95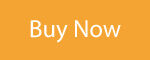 A campfire is a quintessential element of camping, so much so that they've been mentioned several times already in this article. But the unfortunate reality is that increasingly much of the wilderness we love has become campfire-free zones, due to increased fire activity in much of the mountain west. Even in areas where campfires are still allowed, the issue of invasive insects, plants, and fungus has made getting firewood more challenging than it has been in the past.
Luckily the solution doesn't have to be giving up and going to bed early. The Ignik Firecan is a compact and convenient propane fireplace, roughly the size of the ammo cans familiar to anyone who gets their camping gear at a military surplus shop. With a built-in regulator and fold-out feet this stove offers warmth and aesthetic alumination while staying on the right side of ethics and the law in most areas where there's a ban on open flames.
Price: $199.95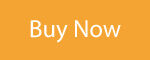 Pretty much any folding chair is going to be an upgrade over sitting on a log fireside. But If you've got the space, the Dometic Go Compact Camp Chair is an upgrade over most other folding chairs. It uses an aluminum frame, which compared to the plastic and fiberglass competition is stronger and more durable, and not meaningfully heavier either. And the touch points on this chair- namely 600D textile and wooden arm rests, offer a nicer feel and plenty of support allowing this full-size seat to support up to 280lbs.
Price: $149.95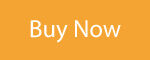 We've covered the kicking back part, now you need a cold one. And people the world over trust Dometic 12v fridges to get that job done, because they're great at it. But if you're not quite ready to take the plunge on a powered fridge in the backcountry Dometic's still got you covered with their Patrol line of rotomolded coolers. They're very similar to the trendy offerings from YETI, including a true freezer seal around the lid, large easy-drain plugs, and a secure latching closure that keeps ice in and pests out. But unlike the YETI, this one doesn't cost an arm and a leg. Which doesn't mean it's cheap, but it's a lot easier to justify the price jump over your old Coleman when you consider the upgrade in performance.
The Patrol is available in sizes ranging from the 20 liter for day trips where all you need is a sandwich and a six pack, all the way up to the massive 105 liter for extended vehicle-supported trips into the backcountry with large groups.
Price: $279.99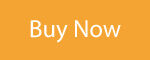 After a long day outside, whether it be hike or paddle or bike or whatever recreation you care to engage in, your feet are tired. So no wonder everyone loves taking off their hot, wet, smelly shoes when they get home. But what if you're not going home tonight? Well when you're staying out the REI Camp Dream Slipper is here to help you feel like something of a backcountry Mr. Rogers as you swap into your "relaxing" shoes.
The quilted upper uses recycled polyester insulation to give you puffy-coat style and warmth, while the TerraGrip outsole is more protective than your regular "indoor" slippers, helping you stay on your feet while also protecting the shoe from debris. And the simple slip-on design makes them easy to pull on or off, perfect for when you need to sneak out of the tent in the middle of the night after tying a few on around the fire.
Price: $59.95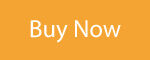 So take a look at your loadout before you next head out to the wilderness. Do you think any of these options would help make your great day even better?