Car / Truck Racks
If your truck isn't huge, you might be running out of space by now. Even if it is plus-sized, some items like traction boards and propane bottles aren't exactly what you want to be putting IN your vehicle. So give yourself some extra cargo space with options like this-
Like an attic for your truck, the Yakima LoadWarrior Cargo Basket lets you store stuff up and out of the way while still keeping a hold of it. Load it up with luggage, coolers, or the type of cargo you don't want riding in the cab with you. Whatever it is you can lash it down to the heavy-duty steel construction and be confident that it will be there no matter how rough the trail you're taking is.
And it's not just about what fits in the basket, you can also attach stuff to the Load Warrior. With mounts for bikes, farm jacks, tools, and even bikes, you'll free up a ton of space and carry everything more securely with this on your roof.
Price: $349.99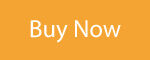 Whether you're hiding from the desert sun, or or just trying to cook on a rainy day, an awning can make the difference between having a fun trip and cancelling plans entirely. The SlimShady 6.5' mounts directly to your Load Warrior (and most other roof racks), allowing for quick setup as soon as you hit camp.
Price: $299.99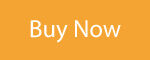 If your adventure plan includes some human-powered vehicular exploration, you're going to want a good way to bring your bikes with you. But you also need to be able to get into the back of your rig when setting up camp. Which is what the "Swing" part of the name means in the Thule Apex XT Swing 4. It's got room for four bikes, with plenty of space between each of them and an integrated cable lock so they all arrive safely. Then just unlock the bottom section and swing the bikes out of the way when you need to access the back of your vehicle.
Price: $599.99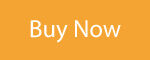 Compare Prices:
Car Camping Essentials