Past winners for best car camping gear:
Brittany Artwohl
Car camping actually isn't exactly what it sounds like. You don't sleep in your car. Car camping is camping at a campground that you can drive your car to.  Best of all you can bring some really cool camping gear along.
Here's our favorite must have car camping gear:
Car Camping Gear List
The REI Passage 2 Tent is ideal for car camping and backpacking as well for up to 2 people which offers a great combination of space and comfort. Made with a rectangular floor, and symmetrical layout, the mesh wall, and ceiling storage make your gear always easy to find. Set the REI Passage 2 Tent up in under 5 minutes – no matter where you are. Features include Pole clips, equal-length poles and color-coding. The REI Passage 2 Tent also supports other people just like you who love the outdoors. Welcome to the REI Co-Op –  where every trail connects. Pick up this camping must-have anywhere you shop for REI goods.
Price: $159.00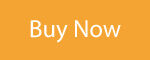 When you are in the forest, deep in a trail, or anywhere else in the backcountry you need light. You can't always count on natural light to hold up when you need to put something together or break something down. Pack MPOWERD lights when you go camping and consider them a must for any type of travel, too. It's easy and as simple as it could be to have light every place you go with these collapsible lanterns. There is no need for a plug because MPOWERD solar lanterns illuminate with stored energy from the sun. Just clip an MPOWERD lantern to your pack to give it a good charge, and when the lights go down you can turn it up with this little light. Just let the MPOWERD light shine, and it will keep things bright after dark no matter where you are. MPOWERD makes best inflatable solar lantern on the market.
Price: $19.95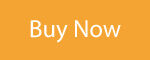 There is never a good time to get bitten by bugs. Repel mosquitos, and other pests with this easy-to-use, odorless insect repellent. Highly effective and DEET free, you simply push the button and this simple Thermacell Radius 2 machine goes to work. Offering up to 40 hours of protection with just one refill, this award-winning lightweight insect repellant comes with a built-in Li-Ion rechargeable battery, a 12-hour refill repellent cartridge, and a USB battery charger. Includes automatic shut-off timer, 15' area as a chemical-free bug repellent option that totally travels friendly!
Price: $49.99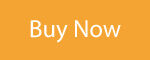 Ruffwear Quencher Bowls. They are made for your four-legged friends, but the truth is that these collapsible fabric bowls are ideal for any travel purpose. The traveling collapsible Ruffwear Quencher bowls are made for any adventure with options for your pets. Choose between 0.75, 1, and 2.5-liter sizes. Just toss the Ruffwear Quencher in your backpack or stash it in your pocket when you're traveling. You never need to worry about not having room because the Quencher is made for messy pups. This built-to-last Ruffwear traveling pet bowl makes any trip you take easy peasy for your pup. Grab one, or two!
Price: $14.95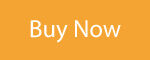 When you are in the great outdoors, sometimes the bears come looking for what's good. When they start sniffing around, you could be away from your camp, asleep or (gasp) inside your tent! Prevent luring in bears with this Frontiersman Bear Safe Carrying Case. Made to prevent odors from seeping out, the user-friendly design makes it easy to travel from your campsite fast. In the case of a sudden party crasher, The Bear Box is ideally sized for extended trips and family use with the capacity of 11.86L/734.64 cubic inches. Tough enough to keep the bears out for up to 60 minutes of attaching with crush, break and open proof features. Includes locking mechanism that is easy to open for those with opposable thumbs. Not bears. The Frontiersman Bear Box meets the U.S. Forest Service specifications for use in national parks and areas requiring food storage.
Price: $79.95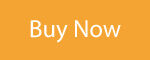 It doesn't take a genius to realize that the North Face ONE Bag sleeping bag is more than just a sleeping bag – it's an entire sleeping system! Designed with 3 interchangeable layers that configure it to handle temperatures from 40° to even 5° F temps, the North Face ONE Bag sleeping bag is ready to roll if you want to go road tripping, backpacking, or camping in any season. Additional features include 3-in-1 layered system, removable mid-layer, compressible 800-fill-power goose fill, a bottom layer that rolls up into a pillow, and more!
Price: $289.99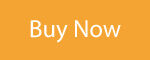 Not all headlamps are created equal, and if you're looking for one that not only delivers functionality, but also fabulous style try the Petzl Tikka Headlamp! Made to piggyback off of the original LED headlamp from Petzl, the Tikka Headlamp includes a bulb that delivers 200 lumens with a longer burn time, and a stylish design that fits into any practical activity you have planned outdoors including camping, snowboarding, snowshoeing, or even cooking! Shine the light on anything you do in the wilderness with this simple-to-use LED headlamp from PETZL. The re-designed Tikka also features single-button transition into lighting modes, wide, uniform light beams, close-range vision capability, red lighting for night vision, IPX4 water resistance, phosphorescent reflector, adjustable elastic headband with an integrated emergency whistle, and a 5 year Petzl guarantee.
Price: $29.95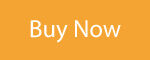 Rack up some serious style points when you pack the Jetboil Flash Cooking System along. This unique mini-stove is loaded with features so that you can have a hot and satisfying meal any place you roam. The Jetboil Flash Cooking system can create a hot beverage for you in under 2 minutes! So, don't miss the chance to upgrade your outdoor experience with the Jetboil Flash Cooking System. Other features of this camping mini-stove include cooking cup clips to avoid spills, fuel canister tripod for stability, 1.0 Liter FluxRing cooking cup, adjustable stainless-steel burner, push-button igniter, stove burner and 100g fuel canister (stows inside the cup) and many more!
Price: $99.95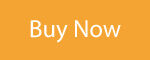 Related Articles:
Compare Prices:
Car Camping Essentials