If it's good enough for Bear Grylls… I've have had the pleasure of testing the Bear Grylls by Craghoppers Hiking Pants for the past year and am happy to say these "survival trousers" can withstand anything the mountains can throw at them. Craghoppers Bear Survivor Trousers are specifically designed with hikers and hunters in mind.
*warning – there are soo many pockets on these pants, you just may lose track of your goods. Although having lots of pockets on pants designed for getting after it in the mountains is never a bad thing.
Bear Grylls Survival Pants
It's clear to us that MAN VS. WILD host Bear Grylls worked closely with the Craghoppers team on these pants and here's why. The Pant comes with reinforcements in key areas such as the knees, shins, and butt to protect against abrasion. And since these are the areas that seem to rip and tear the most Bear and the Craghoppers team is thinking ahead with this progressive design.
There are a total of 8 pockets on these pants including inner pockets that can be zippered to hold important stuff. Actually, make that 9 pockets, just found my hunting license!
These pants are fully Breathable, fully waterproof (now you can't go swim in these) but rain is no match thanks to the Smart Dry Tech. Another really unique feature is the addition of the company's Solarshield which offers up UPF40+ UV Protection.
Overall Impression
Craghoppers Bear Survivor Trousers ($99) pairs perfectly with the brands Bear Tech Long Sleeved Shirt. Let this setup lead you into any no winter mountain adventure.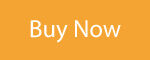 Related Articles:
Compare Prices:
Craghoppers Bear Grylls Survivor Pant