If you are like me odds are you plan to spend a lot of time this spring, summer, and fall sitting on your bike seat. When it comes to bike shorts, not all shorts are equal in terms of length, style, and fit. I have been testing the Dakine Derail Mountain Bike Shorts for the 8 months and wanted to share what I liked and didn't about these Dakine MTB SHorts.
When you think of a biker or bike clothing what typically comes to mind? Spandex possibly, however, odds are you will never see me in lycra. What makes the Derail shorts rad is you can jump off your bike and head into town without feeling like a kook.
Find out what I liked and didn't about these Dakine shorts below:
Dakine Derail Shorts Review
These shorts have a 15″ inseam which adds a little bit of length to the shorts overall. With that being said my knees still do come out of the shorts when I am peddling, so if these were a tad bit longer they would be perfect. But overall the length is pretty good.
What I don't care for with these shorts, and this might not be a big issue for you but there is no place to put my car keys? Sure the Dakine Derail shorts have 2 deep pockets in the front however they are not zippered, yikes. Yet the Dakine website says "Low profile zippered side pocket" so either I have a sample or you may want to double-check this. So if you have anything you don't want to lose on the trail, I would recommend throwing it in your backpack. I grew up surfing and every single wetsuit I have ever owned has a place specifically for keys, it would be great to see Dakine adapt that to these shorts, even a hidden pocket would do the trick. Turns out these have another pocket I just found, on the rear?
The pads inside the Derail shorts are comfortable, so much in fact that I am still sitting on my shorts as I type this. One thing I like is the lack of hooks to attach to the shorts. Actually, upon closer inspection, it looks like my pads were connected to my shorts and have actually ripped out. However, this is not affecting performance in the slightest bit.
Overall I dig these shorts, the Dakine Derail's ($74.95) are now my favorite pair of mountain bike shorts that I own. I got a pair in the Moroccan colorway which aka blue. The shorts look rad, feel great and function well, aside from a zippered pocket I am a huge fan.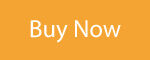 Compare Prices:
Dakine Derail Bike Shorts