There are few better ways to enjoy an active outdoor life with the kids than getting out into the wild and sleeping under the stars. Maybe not literally under the stars — it's nice to have a tent over you, especially to keep out the wind and the rain, and maybe the critters. So to enjoy the wilderness properly, in a way that makes sure everybody's comfortable and happy, here's a list of the best family camping tents to keep the family warm and dry out in the wilderness.
Best Family Camping Tents
There's a Big in Big Agnes' name for a reason, and the Steamboat-based company drives this home with the Big House 4 Tent. Weighing in at 11 pounds on trail, this tent literally punches above its weight. Polyester Rip-stop with 1500mm Waterproof Polyurethane Coating fly and floor keeps you high and dry, as well as the waterproof, solvent-free polyurethane tape. And like all good 3-season tents, the Big Agnes Big House 4 has aluminum poles to keep it strong.
But let's get to the "big" – 5 ft. 10 inches high with a 57 square foot floor. The big space is perfect for delivering space for lots of gear, which is why there are multiple interior loops for gear lofts, accessories, and tent lights as well as 4 interior mesh pockets, 2 corner big pockets and 2 media pockets. Plus, sometimes you just have the family out for a day at a big outdoor festival and need some shade. Perfect, since the Big House has a shelter mode. Because when you're living the big life like Big Agnes' Big House 4 makes possible, it's nice to have a little cover wherever and whenever you play. One of the best 4 person tents we tested in 2021.
Price: $349.95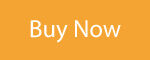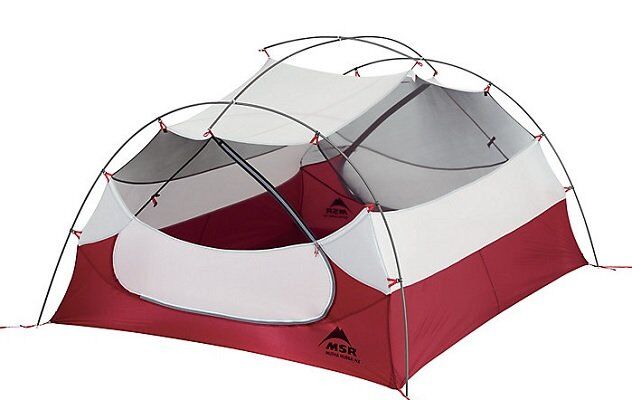 MSR has been making some of my favorite family camping tents for years, and the Mutha Hubba NX3- Person Tent is just the newest super-advanced 3-season 3-person tent in its roster. This tent is ultralight, weighing in ta 4 lbs 5 ounces. Don't let that fool you, though. The Xtreme Shield Waterproof Coating lasts longer than other coatings, perfect to keep you and the family dry in anything short of a hurricane, especially given the 20D ripstop nylon & DWR canopy plus the 30D ripstop nylon floor. One of the best family tents for bad weather camping.
The Mutha Hubba NX 3 Tent's waterproof and light, but MSR didn't skimp on the frame and volume. MSR's Mutha Hubba uses Easton Syclone Poles, guaranteed to keep the roof propped open even in the rowdiest windbursts. Yet roominess is really where this wins out. There's 81 cubic feet of space inside the tent, plus an additional 14 feet of additional vestibule area. So travel light, fast, and deep but don't deny yourself a little indoor spaciousness. Because your kid doesn't need to smell your old man sweat.
Price: $549.99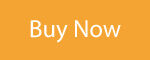 Tents today look like little spaceships or magic domes which is why there's something so refreshingly nostalgic about Eureka's Timberline SQ Outfitter 4-person tent. This is that classic triangle shape. Don't let the old school look fool you: this isn't your grandfather's tent. The Stormshield fly is 75D 190T polyester ripstop, delivering waterproofness that Pops only could have dreamed about. Throw in the bathtub floor and you're keeping out the worst storms. With the DAC aluminum poles, you have a classic-looking tent that could withstand some serious weather.
The Timberline SQ Outfitter 4's not too heavy for a tent around the price, with a minimum weight of 9 pounds 13 ounces. But you also have a max height of almost 5 feet over a floor area of 60 square feet, you have a massive outdoor home for 4 people. Add in the 15 sq ft. footprint of the vestibule and that's a lot of room. Set up the Timberline, stand back, and pretend you're on a safari in 1920.
Price: $329.95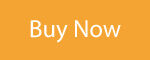 The Eureka Space Camp 6 Tent is for that big family seeking tech performance for under $500. Start with the 68D 185T polyester taffeta 1500 mm fly. Add in the bombproof 7000 Series aluminum frame and you know your larger family is safe and sound no matter what the outdoors throw at you. But the beauty to this cavernous tent are the extra features, which make the 16 pound weight worth it.
There are 10 pockets; yes, 10 so everybody can keep track of their personal stuff, and still have 4 communal stashes. Then there's Eureka's Air Exchange system with High-Low Venting to dial in just how much of the outdoor air you want to let in. The peak height is 6 feet 4 inches, allowing almost anybody without a basketball pedigree to stand up inside while your family can spread out over the 83 sq ft floor. And when you do stand up, you have two storage hammocks. Plus the vestibule door has its own poles you can use to keep it open, feeling like you're walking into the foyer at home. Because with a family of 6, you'll probably have a lot of running in and out happening and with the Eureka Space Camp 6 Tent not to worry, you'll be dialed.
Price: $449.95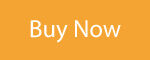 Let there be light, that's a very real concern while camping and Magellan Outdoors brings that with its Pro Explorer SwiftRise 4-Person Hub Tent. It has its own built-in ceiling lighting for those bedtime stories cozied in with the fam. Having its own illumination makes sense since this tent looks like a spaceship. Its Hub style makes for a quick and easy setup, one of the easiest and quickest tents to set up on this list. When it's set up, though, that's when the magic happens.
The 150-denier polyester outer with a steel and fiberglass frame means you'll feel like you're in a spaceship. The oversized door has clear windows because camping's all about the views, along with 12 tight-weave mesh windows for airflow. This tent is like a huge box, with a 6 and a half foot ceiling and flat walls making for about 396 sq feet of volume throughout the tent. It might be a little heavy, more geared towards car camping, but that's a small price to pay for sleeping in an outdoors spaceship.
Price: $199.99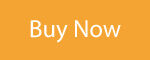 What is the thing you'll notice first about Coleman's 4-Person Tent? That its pre-assembled poles let you erect your outdoors Shangri-la in about 10 seconds. Seriously. Despite this speed, you're getting a serious real deal tent that snugly accommodates all 4 of you. There's room for 4 camp pads in this 9 ft. by 6.5 ft. footprint. With a 3 foot 4 inch max height, there isn't much room for moving around but that's not really the point here.
The Coleman 4-Person Pop-Up Tent goes up quickly, then folds back down flat to stack in below everything else in the trunk for your big family road trip. Of course it still utilizes Coleman's Weathertec features, like protected seams and zippers, a wind-strong frame, and super waterproof floors. And at $80 or so, it's a perfect addition to your tent quiver for a casual, quick little outdoor sleep.
Price: $99.99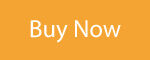 There's a reason that Core calls its 6-person tent the 6 Person Straight Wall Cabin. Because this is literally a cabin that fits into the back of your car. It's massive, no other way to describe it. With a floor of 10 ft. by 9 ft. and a height of 6 feet 4 inches, it makes sense that the pack weight is 24 pounds. But that also delivers some leading technology.
A durable 68D polyester fabric keeps you safe, especially with Core's proprietary Core H2O Block Technology. Then there's the advanced venting system centered around an adjustable air intake vent to draw cool air from the ground and let heat escape from the mesh ceiling. The big open mesh front vestibule wall lets you relax under the fly and look out, no matter how many bugs or whatever else there might be out there. It's almost fun to post up in the tent when it's raining outside and just watch the drops fall, smelling the fresh shower. So take that epic road trip camping alongside the car and bring your own cabin along with the Core 6 person Tent.
Price: $219.95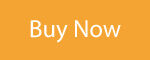 The REI Kingdom 4 Tent is one of the beefiest 4-person tents on this list, a true super-shelter that sacrifices nothing. We're talking 150-denier polyester Oxford floor wrapped up under a 75-denier polyester taffeta rainfly that can be rolled up from the ground to give you more ventilation. The ceiling rises over 6 feet with a 70 sq ft floor area so you can fit 4 people with room for days.
Yes, the REI Co-Op Kingdom 4 Tent weighs 18 pounds. But that's in part due to the aluminum poles for the tent, with one big hubbed poleset and 2 doorway poles. Plus the vestibule can be used as a single or double door or even become just an awning with special poles sold separately. Does all this tech make the tent sound complicated? Well it's not; the REI Kingdom 4 has color coding on the tent, fly, footprint and poles that allow you to put it up quickly and easily.
Because with a 4-person family you don't want to sacrifice a single bit of possible comfort, that's where this REI Kingdom 4 Person Tent really stands out.
Price: $429.99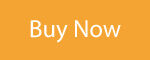 After your family grows, it's time to upgrade and few tents would be better than the REI Co-op Base Camp 6 Tent. This massive dome, super stable and super airy, is fantastic for anybody and, since it's a 6-person tent, it can fit everybody. We're talking 84 square feet of floor with a top height over 6 feet. The whole tent's wrapped in super durable material, like the 150-denier Oxford floor, resistant to cuts and punctures.
Then come the extra features found on the REI Co-Op Base Camp 6 Tent. The wide-mouth door means nobody will have to crawl over any of their tentmates to get out to, say, pee under the stars. The two roof vents and low side vent create a "chimney event" to get rid of all the stale air and smells that your group of 6 might bring in from a few days of adventuring. Like the Kingdom 4 the components are color-coded to help you and the kids set it up quickly and easily. Plus all the pockets and hang loops let you dial in all those packs, pants, headlamps and whatever else. This tent is that perfect base camp for when you take the fam on that epic climbing trip in Yosemite, or Joshua Tree, or City of Rocks. Because if you're taking the whole brood out to make some real memories, you might as well do it right. One of the best large family camping tents of the year comes from REI. year after year the brand makes this list and for good reasons.
Price: $469.99