With a commitment to quality goods from day one, it's no wonder Filson has continued to be a leader in clothing and equipment for the outdoor crowd just as they had done with miners, prospectors, and lumberman of yesteryear. The last 120 years of innovation brings us to the piece of gear I've had the pleasure of testing as of late the Filson Game Bag.
Filson Hunting Vest Weight
What is it that sets this Filson Game Vest apart from the competition? First and foremost is the weight. The regular-sized Filson Mesh Game Bag weighs in at 12.5 oz. This is the sort of hunting vest you'll want to wear when you plan on hiking long distances, scrambling up hillsides and squeezing through tight trees.
Thanks to the use of a rear back mesh panel the Filson Upland Hunting Vest is extremely breathable and works great when worn with layers or even over a jacket.
Filson also makes a heavier Upland Hunting Vest which I've used the past few seasons that offer a more traditional look and feel. The Filson Game Vest weights 2 lb 8 oz so it's best used while walking through flat fields. The romantic idea of bird hunting in open fields doesn't exist in this part of the country, to be able to drop almost 2 lbs off my back while using the Filson Mesh Game Bag was such relief without giving up anything in terms of functionality.
How Many Shells Can it Hold?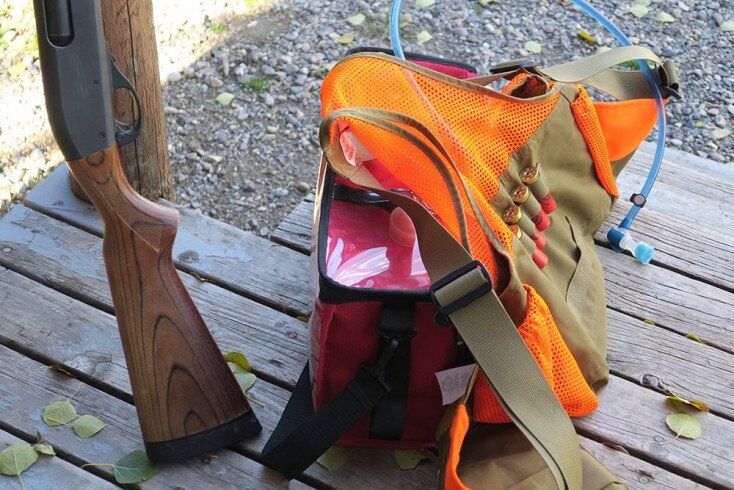 The Filson Game Bag holds 8 shotgun shells that are held against your back. This may be different from other vests you have used in the past and might sound more complicated than it really is. To grab a shell simply reach toward the lower part of your back and slide the shell up and out. If you're duck hunting you can always bring more shells, even a box with you as well by tossing them in the two large front pockets with snap closures.
For hydration, the Mesh Game Bag has 2 water bottle pockets (which I'm just now learning about) I had taken a CamelBak reservoir and thrown it in the game bag portion for my hunts.
When it comes to getting on some birds the Mesh Game Bag as the name implies is a game bag. You can hold 3 decent sized grouse or ptarmigan against your back. This vest comes in 2 sizes, Regular and Super.
The only thing that could be improved on this vest would be adding an additional strap buckle around the chest. From time to time I felt myself holding the straps to relieve weight after filling the day's bag limit. The shoulder straps are adjustable so when you do add some weight you can adjust the vest a bit to help move the weight around. Keep in mind though, most of your day will be walking around "without" any birds on your back and it's usually downhill on the way out.
Overall Impression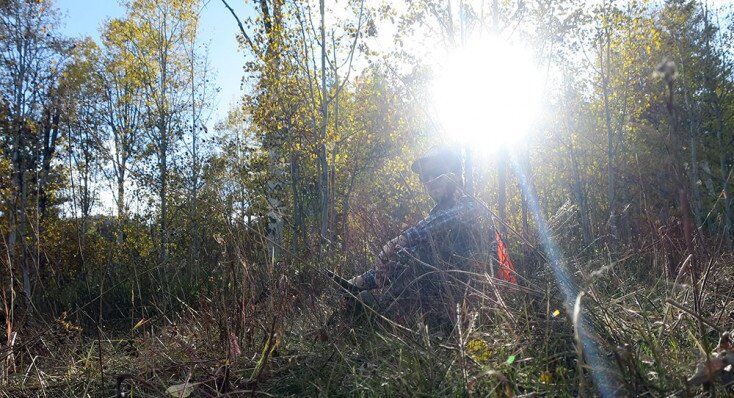 For the price, the Filson Game Bag Vest ($145) is an amazing value for anyone looking for a bird hunting vest. The vest comes in blaze orange for hunting and also a dark tan colorway that would work equally well for fly fishing, light hiking and for having fun exploring the outdoors.
If Filson hasn't been on your radar it is now. All their products including the Mesh Game Bag are made in the USA with 15 stores located around the world including a flagship ship store in Seattle, WA, and Portland, OR. Cheers to a fun, safe and healthy hunting season.
Related Articles: